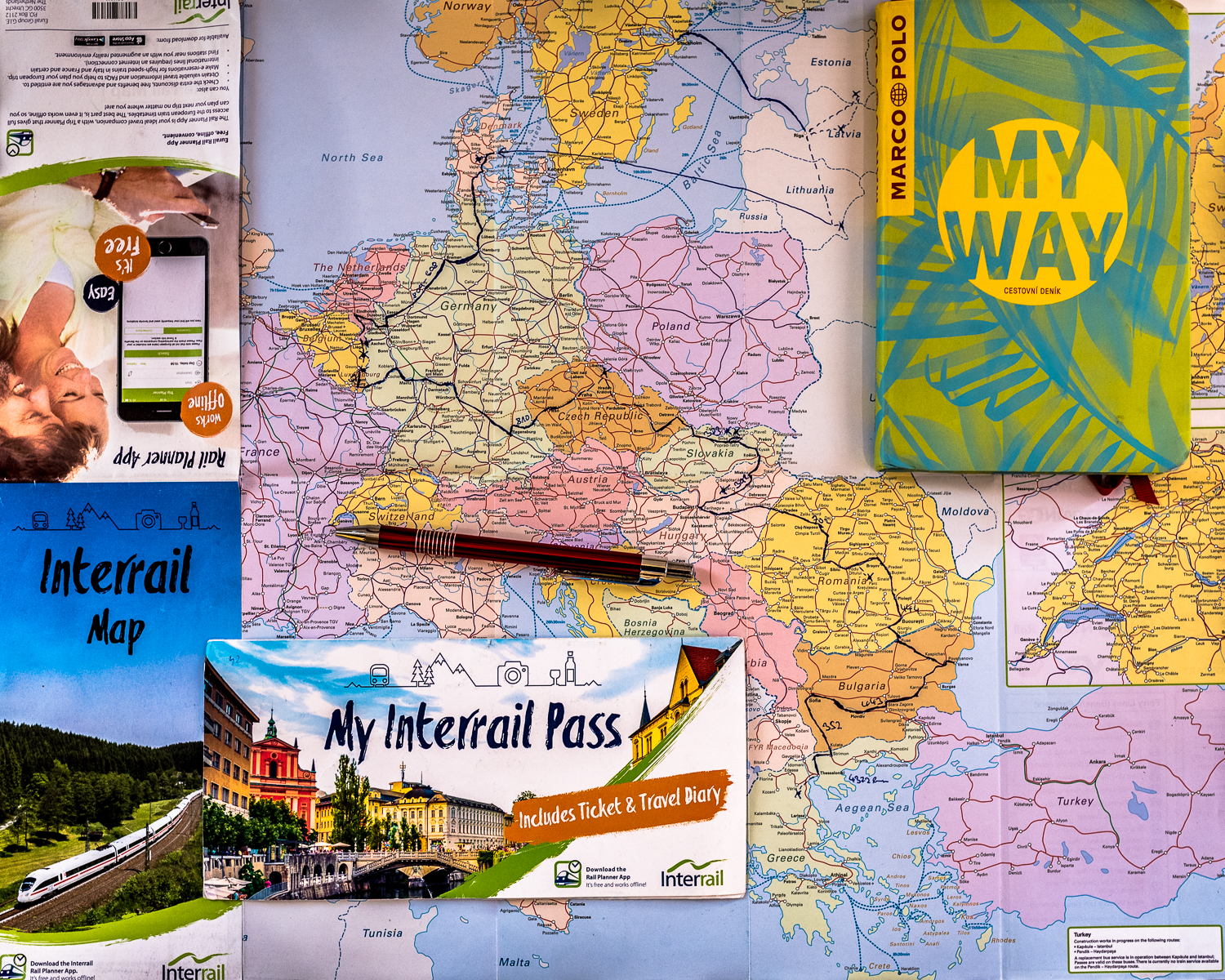 Last Updated on September 30, 2018 by Joanne
Today it's exactly one month since I climbed the first peak of my expedition EU Peaks. Exactly 30 days ago I was freezing and bitten by a swarm of mosquitoes in Estonia on the highest peak Suur Munamägi. Now I am chilling on a beach in Malta (not sure if chilling is a correct word since I got sunburnt) while it's +32 degrees. The EU is amazing since it offers so much variety. Taking a scooter in the Baltics, biking through the Benelux, climbing sharp and snowy mountains in the high Tatras, hiking in remote mountains of the Balkans or facing the heats on Mediterranean islands are all so unique experiences that I can't believe I experienced them during just one month!
Some things went well, some wrong on my journey. I would like to make a short summary of my first month. Since I love statistics I am offering you a few numbers and facts:
The nicest mountain so far: Mount Olympus, Greece
The toughest mountain so far: Moldoveanu Peak, Romania
The best peak beer so far: Prešovský Medový ležiak 14° (Slovakian honey lager) on the Slovakian peak Gerlachovský Štít
I traveled from the Baltic Sea (Denmark, Aarhus) to the Mediterranean Sea (Greece, Thessaloniki) via Black Sea (Bulgaria, Varna) only by train
I took 19 trains and the whole travel journey by trains was ca 4400 km. All thanks to my Interrail card.
The only delayed trains I took were in Germany – three trains, each 20-30 minutes.
The overall elevation I climbed was 10 013 m (counting only the summit days, not extra hikes): 38m (Estonia), 45 m (Latvia) , 12 m (Lithuania),  3 m (Denmark), 1451 m (Netherlands, Belgium, Luxembourg- biking), 826m (Czech Republic), 1283 m (Poland), 1001 m (Slovakia), 22 m (Hungary), 1880m (Romania), 1463m (Bulgaria), 1862 m (Greece), 127 m (Cyprus)
Number of pictures and videos taken: 12 099 (358 GB)
Number of drone flights: 38 (13 579m)
Number of friends & family joined: 7
New good friends made: 5
Sunrises witnessed: 18
Number of rainy/snowy days: 4
Interviews for Radio Impuls: 12
Best experiences: Sunrises on EU Peaks; Taking a nap on a Latvian field and being woken up by a local farmer; Amazing overnight stays close to peaks in Bulgaria at Edene ezero hut and Greece at Christos Kakalos refuge with a lot of rakija; Biking through Benelux; tenting on 2461 m peak Mircii in Romania and watching milky way;
Worst experiences: Gravel roads in Latvia on scooter; Lost SD card in Luxembourg; Arguing with a stupid car rental company in Greece about a small scratch; sunburn in Cyprus; Missing Soccer World Cup final in plane
The biggest challenge: Almost no time to rest, sleeping every day at different spot, every day packing and unpacking
Agreements with amazing companies made: 6 (Interrail, Outnorth, Panosociety, Lifefood, Granitbiten, Pod 7 kilo)
Traveling through 15 EU countries in 30 days didn't give me enough time to update my blog but you can be sure that an article about each EU Peak comes sooner or later. The rest of my journey will be more relaxed. Now I'll have 45 days to reach the remaining 12 mountains. I can't wait! Soon I will climb the mountain in Malta. Stay tuned.
My tips for following my expedition EU PEAKS
You can find daily updates on my Facebook and especially on Instagram where I upload also Instastories so you can be live with me.
If you have any questions about my expedition or if you would like to join me at one of the following mountains let me know here. Have a nice summer and don't forget to climb at least one or two EU Peaks!