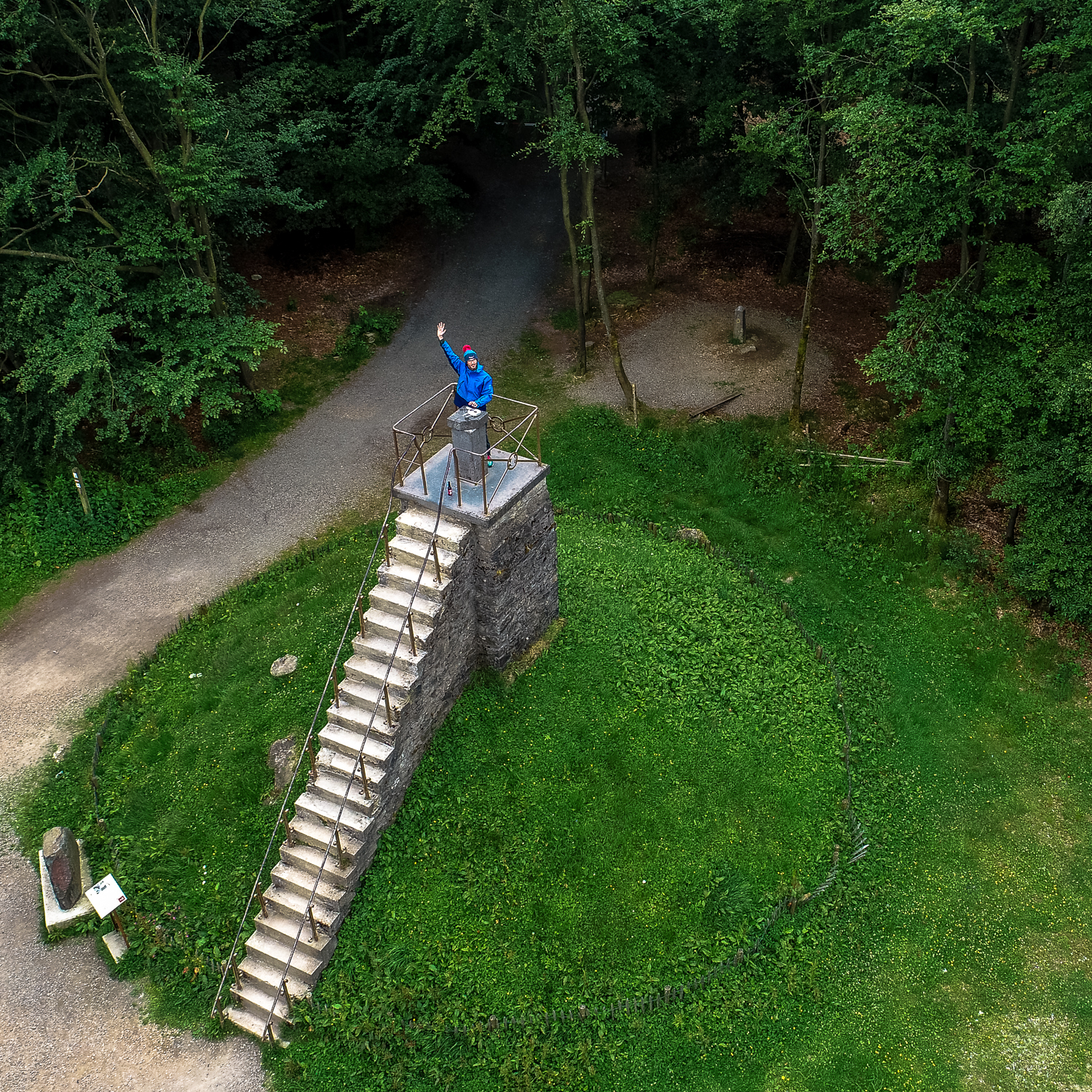 Last Updated on July 14, 2021 by Jarda
The Belgian peak Signal de Botrange was the toughest peak to reach from the highest points of Benelux countries. It took slightly over 50 km to get there by bike from the highest point of Netherlands – Vaalserberg. The way went up and down so nothing easy. Especially those who make fun of the Benelux that it is flat (including me) might be surprised on-site that the biking is not easy there. Follow our journey on Tour de Benelux Peaks Part 2.
Date of summit: 23rd June 2018 15:30 
Travelling mode: Biking 
Height of the peak: 694m
Biking distance from Vaalserberg: 50.5km 
(If you want to walk to the highest point there is a parking lot just next to the peak)
Time to ascend from Vaalserberg: 2 hours 44 min 
Map of my whole biking trip through Benelux: Movescount 
Personal rating of the mountain: *** (6 stars maximum) 
Beer on the peak: La Brune Belgium Peak beer (double) ****** (6 stars maximum)
The journey from Vaalserberg (the highest point of Netherlands) towards Signal de Bortrange started positively by a long downhill through the village Gemmenich which was probably the most colourful village I've seen. Belgian flags were everywhere. Interesting how patriotic Belgians are.
Surprisingly hilly Benelux
The rest of the journey was more tough. I enjoyed the alternating up- and downhills for 20km. Later I used dozens of swear words about how the Benelux is crazy hilly. My fault: I was making fun of Joanne that the Benelux is flat. I got it back in the face, or better said legs. Even cows were laughing at me.
Belgium Peak beer at Signal de Botrange
The last climb to the highest peak of Belgium made me so tired that I didn't stop at the peak but continued instead to a nearby brewery with the distinct name Belgium Peak beer to pump some energy. After opening the door I started to understand all the flags on the journey. The Belgians were playing a soccer game at the World Championships that day.
There was an amazing atmosphere in the pub, especially because the Belgians were leading the game 3:0. Amazing. They got me. That's my team to support this year. This atmosphere was also transferred to a local bartender who gave me a taste of all local beers for free. Thank you for the energy. Then I didn't have any problem to come back to the highest peak.
The peak itself is great. There are two towers. The first one was built in 1923 to reach the mystic 700m. These steps are exactly 6 meters high. Thanks to this stone stairs all the Belgians can touch the sky since 1923. Since 2013 there is also a 50m high tower, especially used for antennas.
I was surprised that there are also cross-country skiing tracks. I would like to try skiing there one day.
My tips for Signal de Botrange
Go biking there. It is tough but definitely worth it. If it is winter try cross country skiing
Don't miss the brewery Belgium Peak beer. Beer is culture in Belgium and this was one of the best breweries I've visited