San Marino is the third smallest country in Europe and probably the oldest existing republic in the world. It was founded in 301. The symbol of this small state is the three towers, which can be found at the three highest points of the country. The highest one, La Cesta (also known as Fratta), stands on the top of Monte Titano.
Date of summit: 2nd January 2019 9:25 
Traveling mode: Walk
Height of the peak: 739m
Hiking distance: 0.45 km 
Time to ascend to Monte Titano: 0 hours 8 minutes 
Elevation climbed: 68m 
Map of my hiking journey to Monte Titano: Movescount
Personal rating of the mountain: *** (6 stars maximum) 
Beer on the peak: San Marino Bionda **** (6 stars maximum) 
After our visit of Rome and the highest point of the Vatican, we drove to San Marino. We were looking forward to the next summit. Surprisingly, we had no problem finding a place to park near the highest point, although various guides note that finding a parking spot in San Marino is often a big problem. We left our car at parking lot 7 which is nearest to the highest point of the coutry – Monte Titano.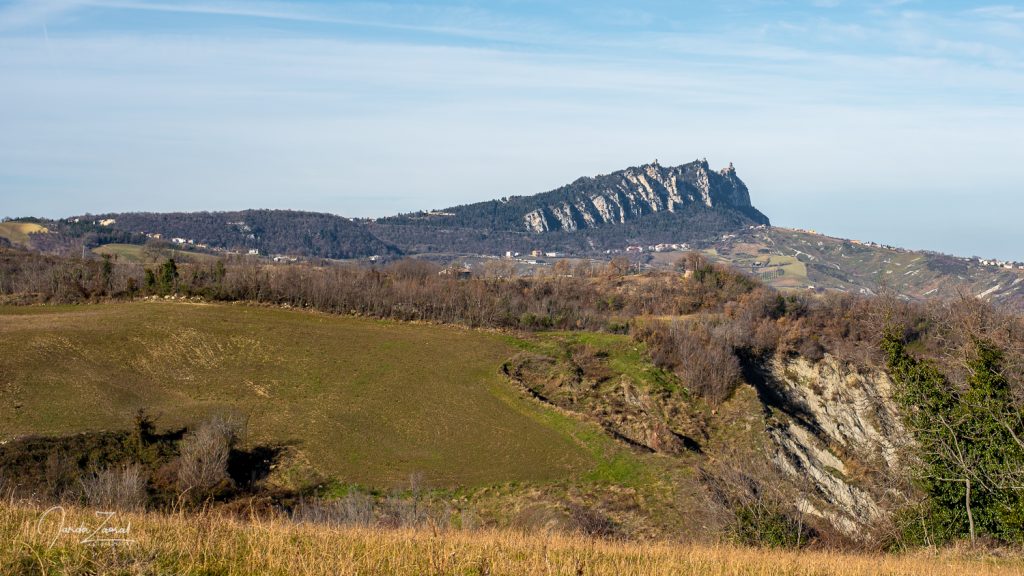 We walked up towards to the highest of the three San Marino towers, La Cesta, where you can find the highest point of the country. After an eight-minute hike we reached the gates of the tower. Closed on New Year's Eve. The tower is closed only three days a year and we chose one of these days. No! We went here for nothing. Now we understand why the parking lot was so empty. Well, tomorrow is a day too.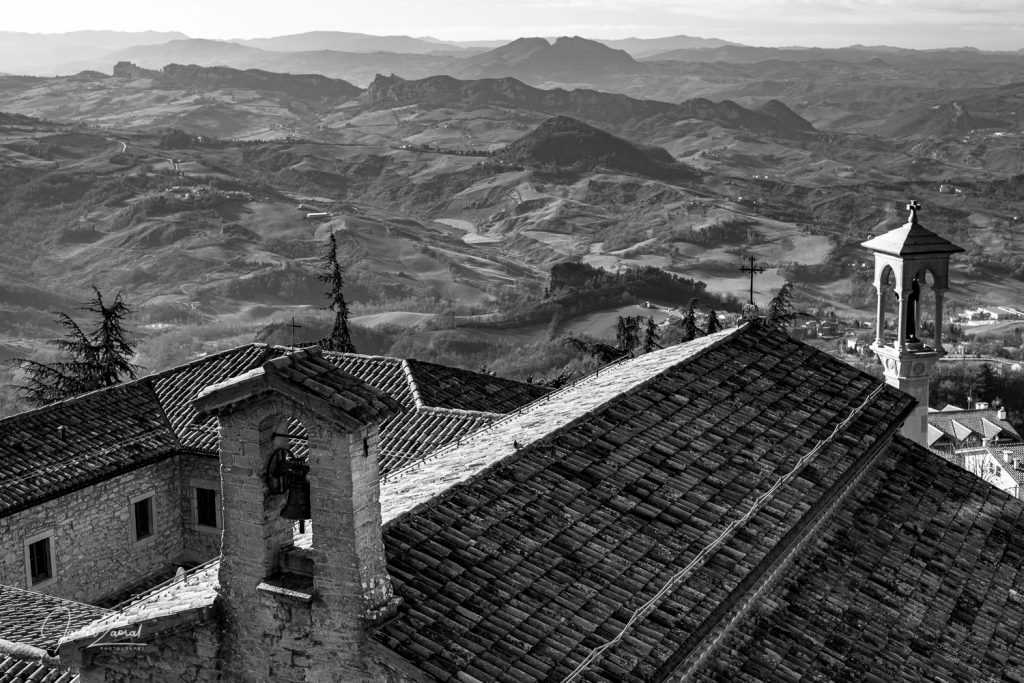 Instead of visiting Monte Titano we decided for an alternative plan – a New Year's swim in the nearby sea. The Adriatic sea was cold but very refreshing. Just the Italians wearing thick jackets couldn't believe their eyes.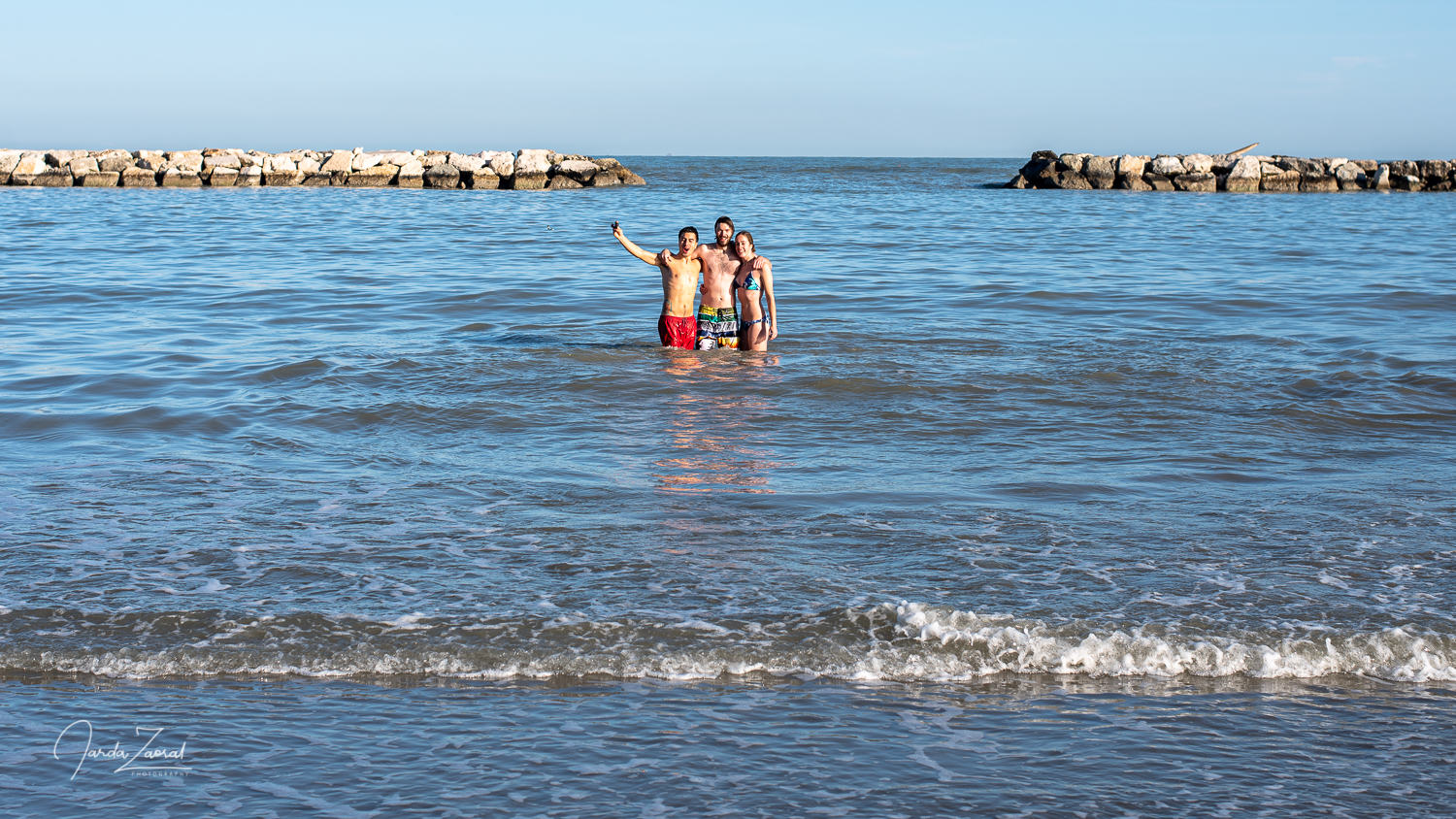 We woke up early the following day and drove from the beach back to Monte Titano. It was freezing and foggy. Nothing Italians are used to. Final balance: icy roads and several cars in the ditches. Fortunately, we avoided any accident. Soon we were parking again on the parking lot 7. We arrived very early, so it was free again.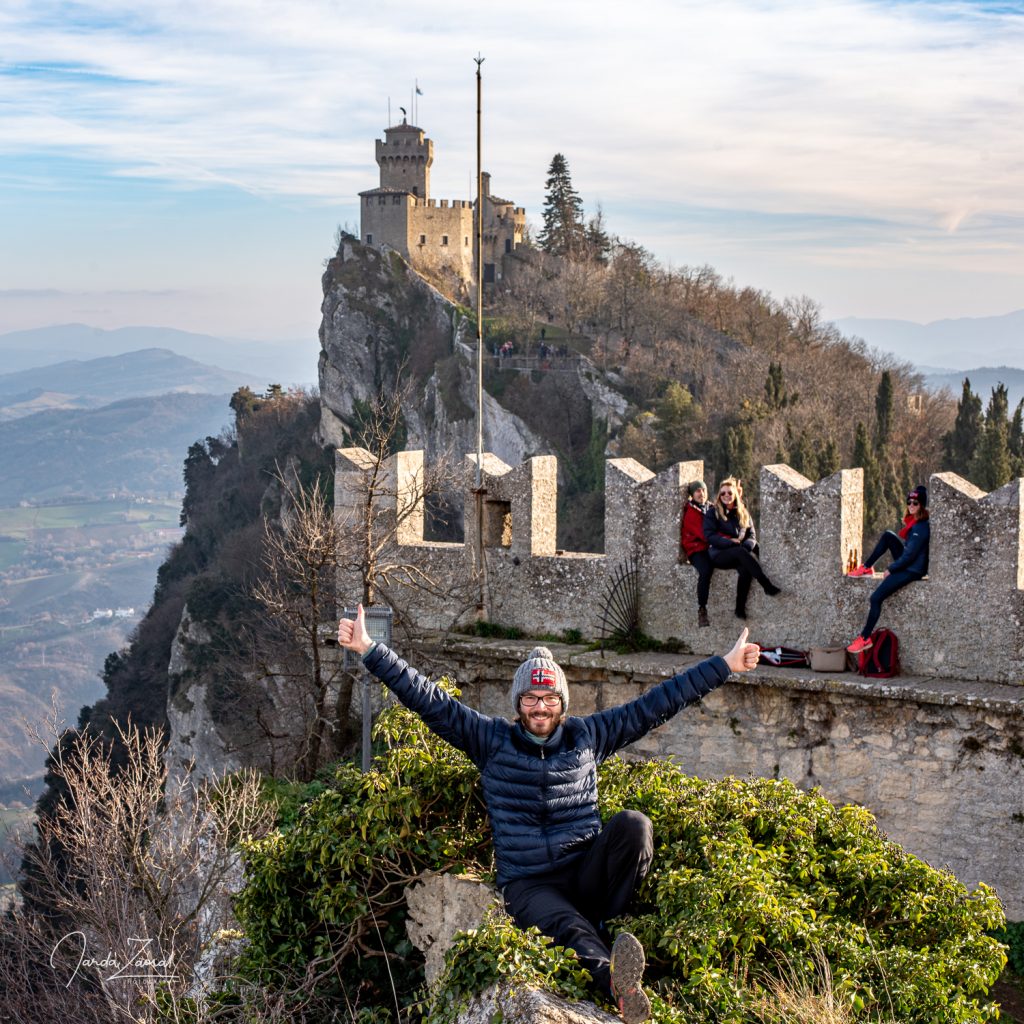 We started to hike up towards the tower La Cesta when the fog started to be thinner and thinner. When we reached the peak we were above the clouds. The trip paid off. We felt like in a fairy tale. One big isle with a picturesque castle emerging from a sea of ​​thick clouds. Beautiful view. This time the tower was even open so we could finally reach Monte Titano.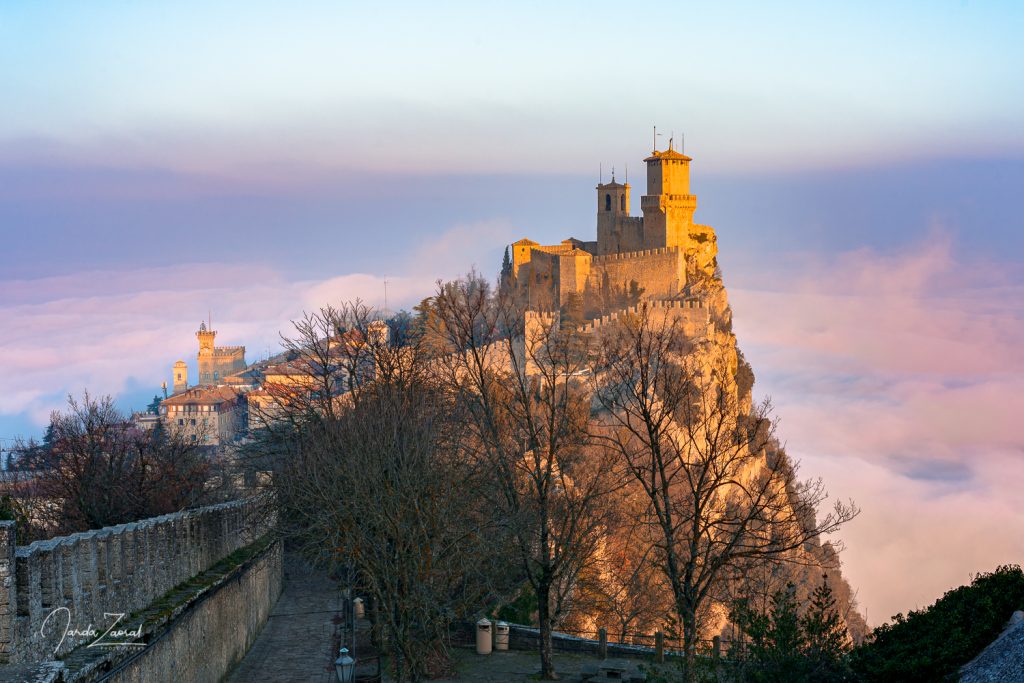 My tips for climbing the mountain Monte Titano:
Avoid the following three days when visiting San Marino: January 1st, November 2nd, and December 25th. The tower La Cesta is closed on these days.
Arrive to San Marino early in the morning. The parking lots are full soon.