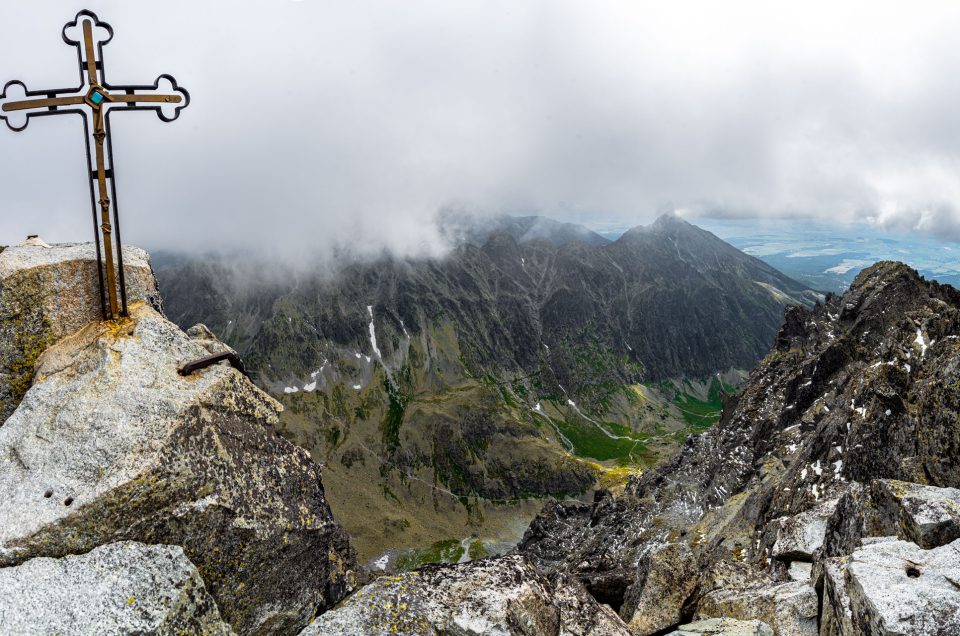 Gerlachovský Štít is a unique mountain of the European Peaks project. It is the only highest mountain of a European country where it's forbidden to reach the peak on your own. If you want to climb, you need a guide. That's why I also was a bit stressed before my climb there. Is it a safe climb? In this article, I summarize all you need to know about climbing the highest peak of Slovakia. It's a challenge but the reward in terms of experience and views is worth it!
Important information for climb of Gerlachovský Štít
Short description of the ascent: Short but steep climb
Essential equipment: Climbing gear necessary - rope, harness and helmet
Best time to visit: June - October 
Fees or restrictions: Yes, guide necessary 
Camping allowed: No
Nearest accommodation/food supply: Sliezsky Dom
Starting point: Sliezsky Dom 
Height of the peak: 2655m 
Climbing distance: 3km (one way) 
Time to ascend to Gerlachovský Štít: 3-6 hours up, 2-4 hours back 
Elevation climbed: 1007m up (one way) 
Water availability on the mountain: Only at the starting point
Difficulty level: ***** (6 stars maximum) 
Personal rating of the mountain: ***** (6 stars maximum) 
Beer on the peak:  Prešovský medový ležák ****** (6 stars maximum) 
Description of the best route to Gerlachovský Štít
There are several climbing routes to Gerlachovský Štít but the most popular one and the one which is used by local guides starts at Sliezsky Dom. There you can get either by a green trail from Tatranská Polianka or you can also order a taxi. The climb starts at Velická Dolina after you pass the lake Velické pleso. From there, it leads directly up via Velický žlab. It's difficult to find the route because it isn't marked. This is another reason why a guide is a must. The climbing continues to mountain Kotlový Štít and from there it's already close to the highest peak of Slovakia via ridge.
On the way down, another route is usually taken. It goes down on the other side of the ridge to Batizovské Pleso. From there, it's a regular hike back to Sliezsky Dom via Tatranská magistrála.
Map of the best route to Gerlachovský Štít and back
My story of climbing Gerlachovský Štít with personal tips
As I already mentioned in my article about the ascent to the highest mountain of Poland Rysy, I wasn't lucky with the weather in the High Tatras. My first attempt to climb Gerlachovský Štít was on the 29th of June. Because it is obligatory to climb the highest mountain of Slovakia with a guide, my father and I ordered one (price 262 EUR in 2018) via Spolok Horskych Vodcov (the association of mountain leaders) and set up a meeting at 5 a.m. in our village Starý Smokovec.
Some mountain guides are crazy
We hoped to climb Gerlach before 10 a.m. I didn't like our guide from the beginning. The first thing he said was: "Why the hell do you have such a huge backpack? And it is so heavy!" Obviously he didn't really understand photographers or never met any. He didn't even listen to me so I had to say goodbye to all my camera equipment. When I repacked we were ready to go.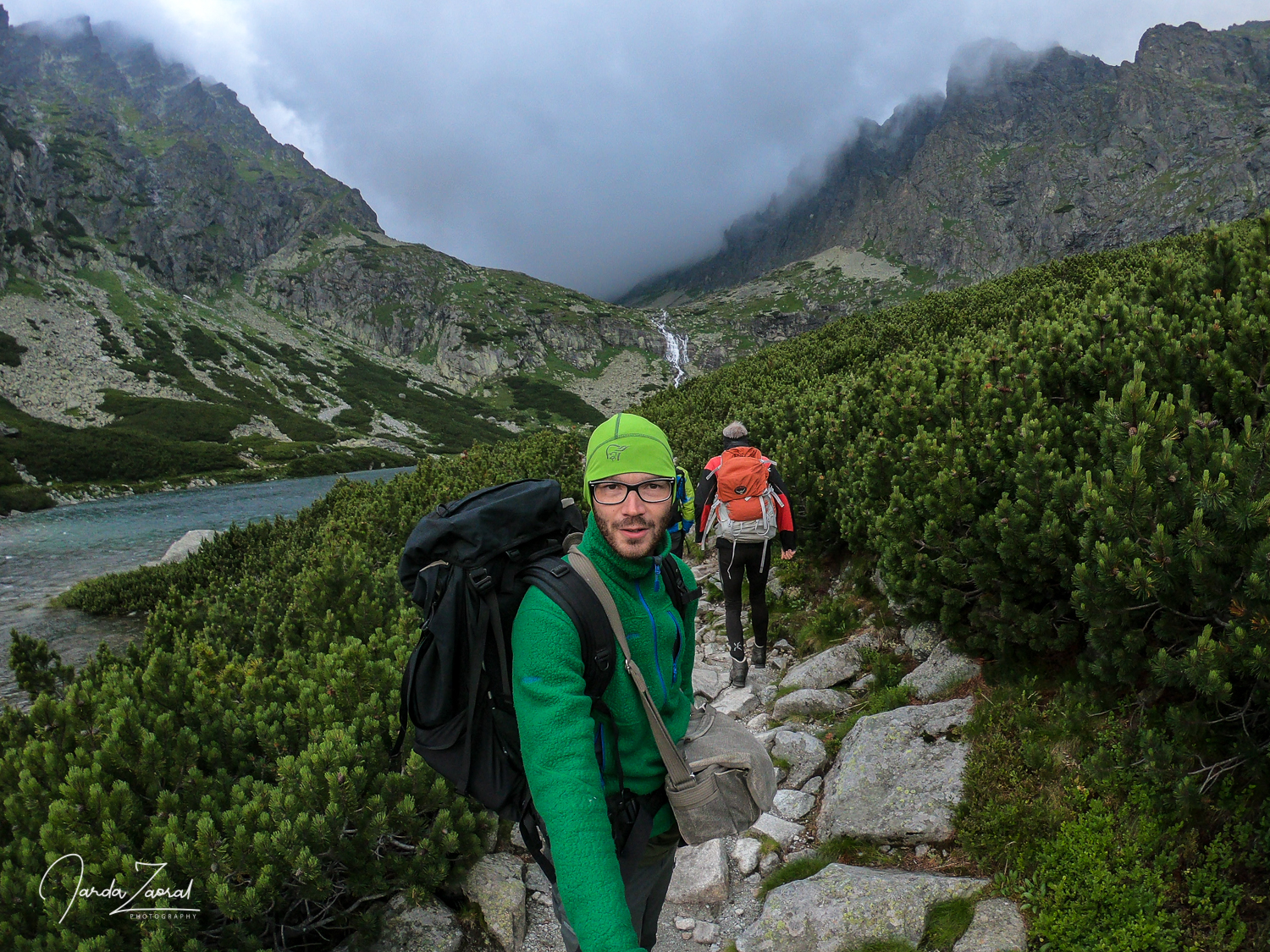 Our guide took us to the starting point of the climb Sliezsky Dom by car. He distributed all the security equipment and we started to hike up. The first 400 elevation meters were just a simple hike. It is usually a good warm up for the subsequent climb. This day was a bit different though. It was very windy and temperatures were close to 0 degrees Celsius.
It was obvious that the climb will be very tough. We reached the starting point of climbing within an hour. When we were roping up, two other groups of climbers were just on the way down: "We climbed 200 meters up and there was a freezing fog and crazy wind so we didn't dare to take a risk. Time to return." It was obvious. The weather won today. We didn't feel like risking it either. The only group which didn't care and decided to climb was a group of four Polish climbers.
Waiting for the weather
What can you do in the mountains when the weather is bad? We hiked a bit along the famous hiking route Tatranská magistrála and then didn't find any better plan than coming back to our village to plan the next days above a chilled beer in one of the nicest cafés of my expedition. We decided to go to an easier mountain first until the weather calmed down (read what happened on mountain Rysy).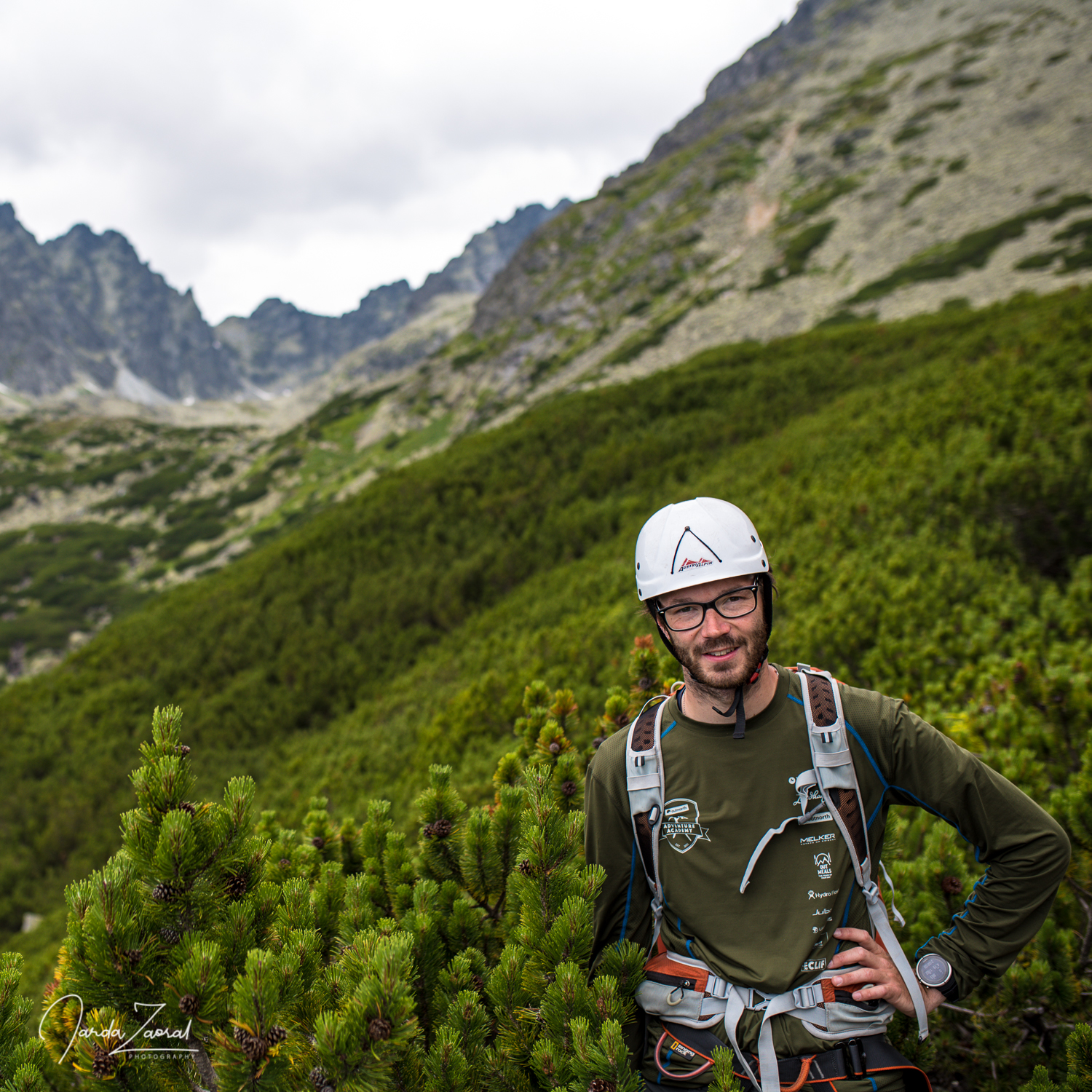 Three days later, it finally looked like the weather would be better. We ordered another guide and we met at 6 a.m. at Sliezsky Dom. The morning was cold but the sky was completely clear and, most importantly, it was not windy. Today it is the day! Because of my previous experience I brought a smaller backpack this time. Our second guide didn't like that one either though. He said that my backpack is still too heavy but this guide was at least listening to me, so we made some compromise in the end and I could at least bring up my camera, small tripod and a few lenses 🙂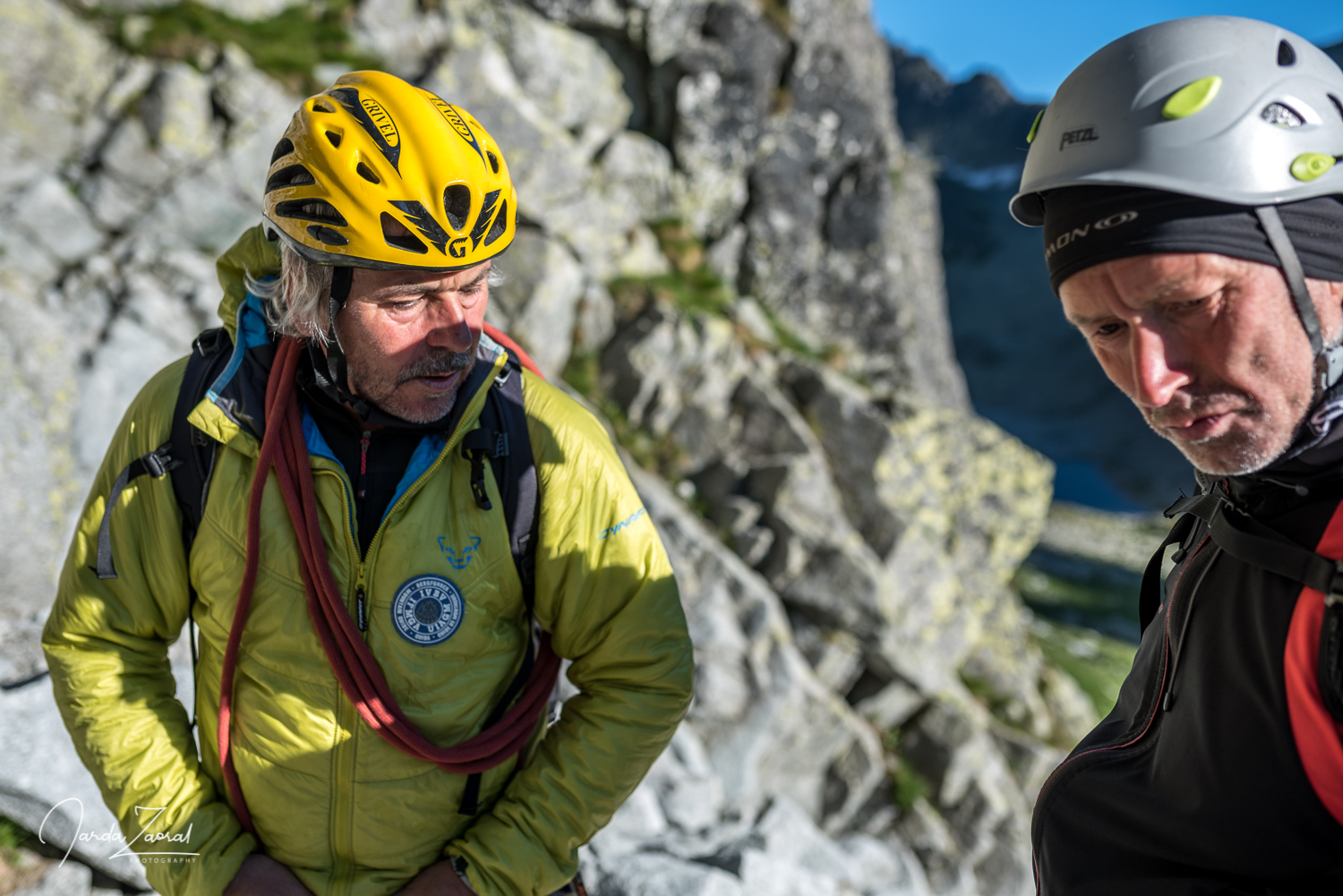 Climbing to Gerlachovský Štít is an amazing experience
After the initial hike we roped up again and we finally started to climb. Our speed was great so we passed several climbing groups. Both my father and I enjoyed the climb a lot. It looked like that our guide is happy with our speed too despite my heavy backpack. It didn't take a long time to get up to the ridge. We had a nice view to both sides. Unfortunately some clouds were starting to show up on Gerlachovský Štít. Starting a climb at 6 a.m. during summer is late if you want to have a cloud free view over the High Tatras.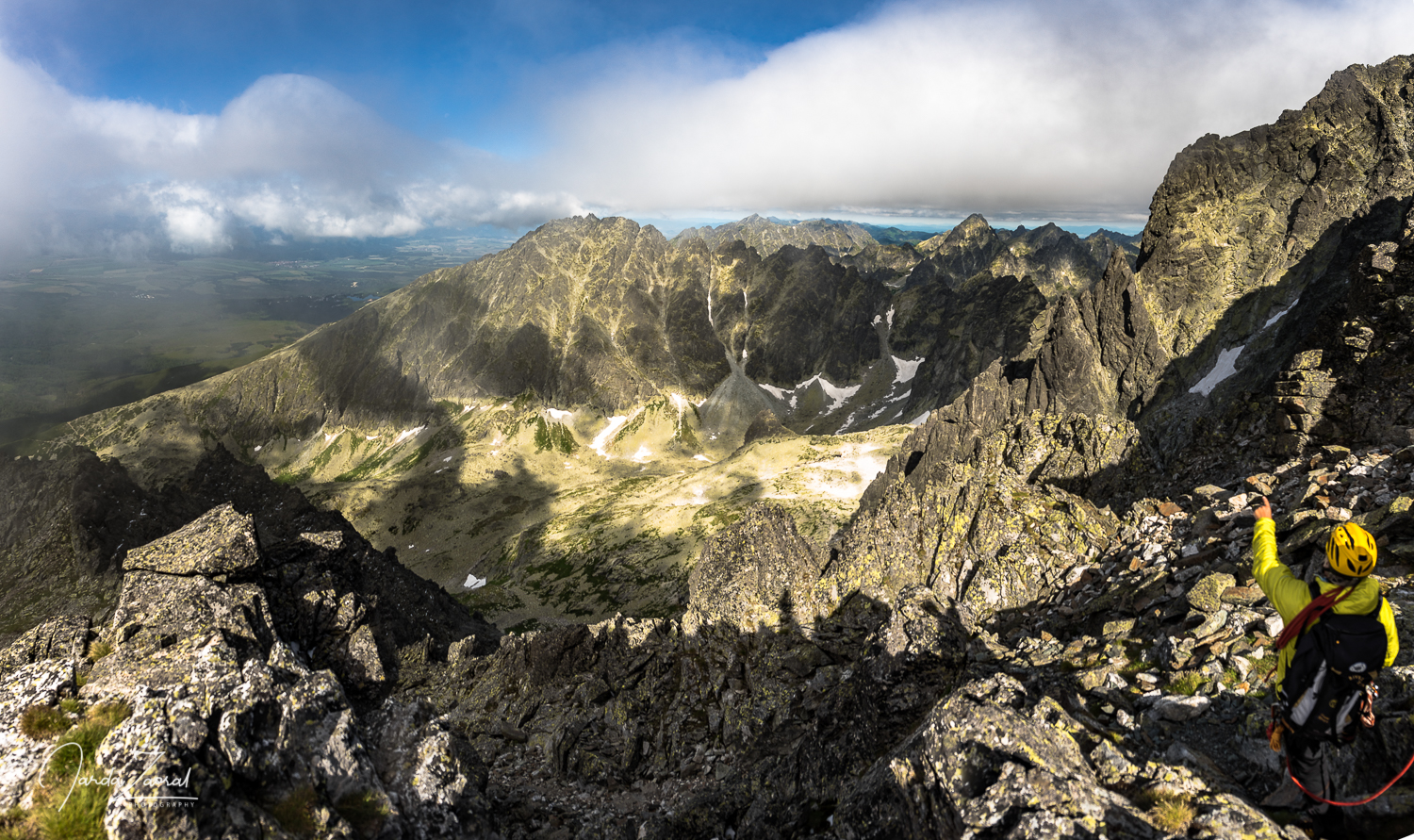 Too late for a view
On the positive side, the wind was still calm so we could easily reach the peak. We were the first ones to reach Gerlachovský Štít in the last three days so we could enjoy the view on our own. Unfortunately, half of the view was already covered by clouds. Anyway, it was pretty warm so my father and I could enjoy our peak beer in peace, while our guide enjoyed his peak cigarette.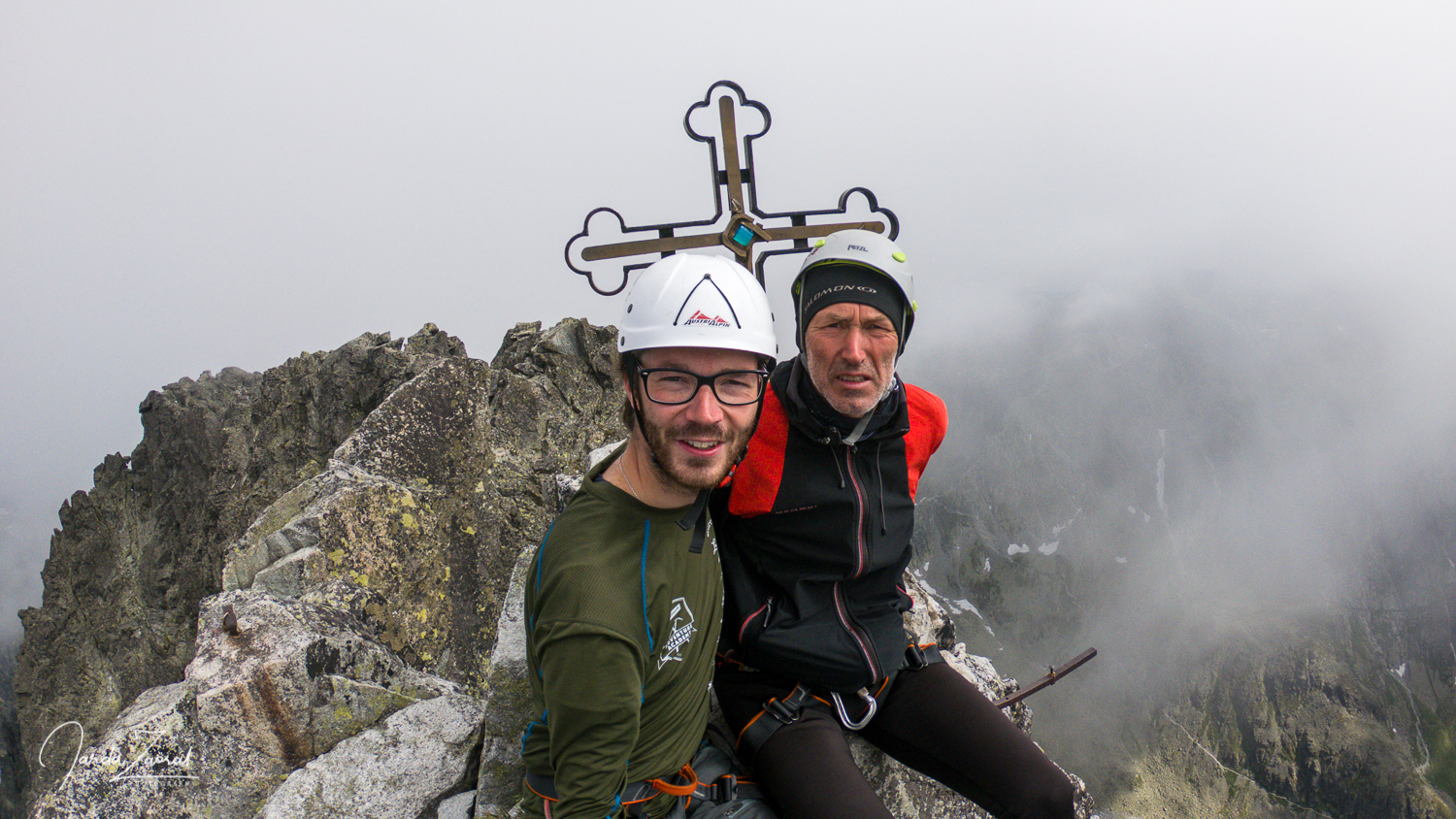 After half an hour on the top we slowly started to descent. We took a different route to Batizovské Pleso and from there we hiked back to Sliezsky Dom via Tatranská Magistrála.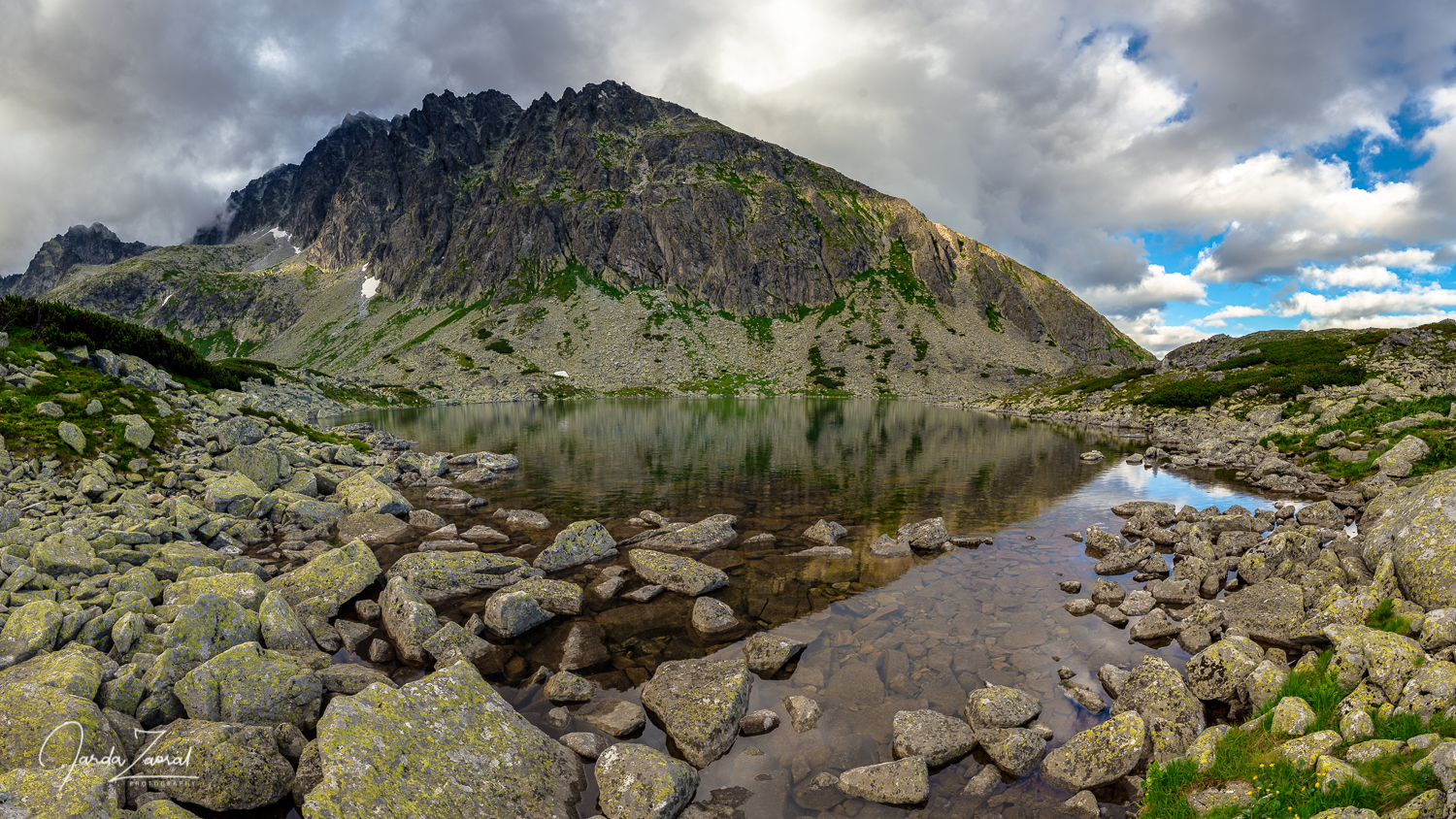 The climbing difficulty to Gerlachovský Štít is lower than expected
The climb itself wasn't as difficult as I expected but I was very happy to have our guide with us. The rope makes it feel much safer, especially at some exposed parts and the guide knows the route very well since he has climbed the route more than hundred times before. I think finding the route without a guide would be a big problem because it is not marked at all. Book your own guide too if you decide to climb this amazing mountain. It is even forbidden to climb on your own anyway and if caught you will get a very high fine! And that is not fine 😉
Happy climbing and wait for a new article which will appear soon. Next time from a mountain surrounded by wineries. Can you guess which one?
My tips for the mountain Gerlachovský Štít:
Book your guide here in advance and try to avoid weekends which are usually very busy.
Spend some extra time in the High Tatras in case of bad weather so you also can get a second attempt for the summit.
The climbing isn't very difficult. This mountain is perfect for well trained beginners.