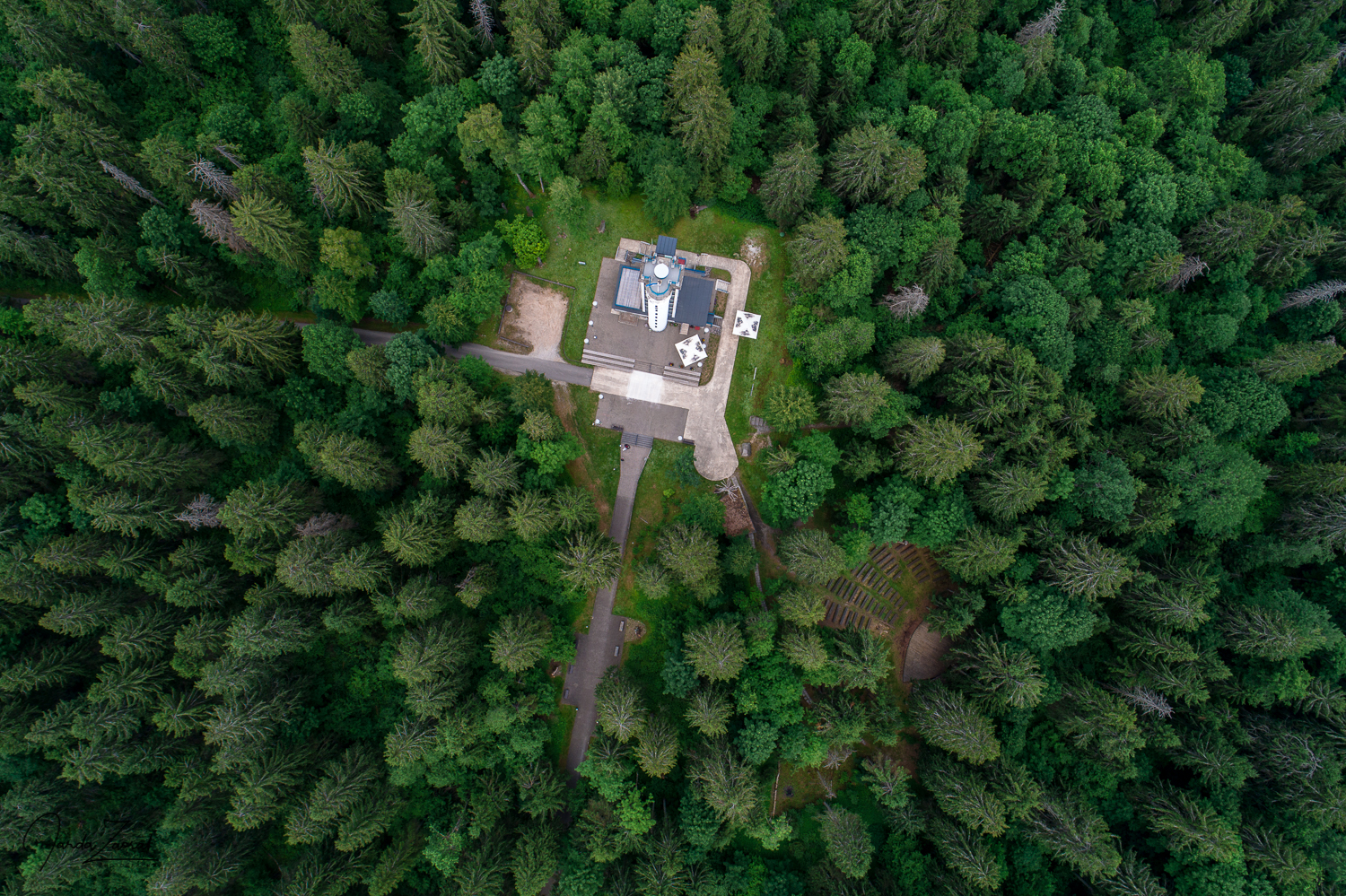 My first mountain Suur Munamägi surprised me by its beautiful location in an Estonian national park Haanja looduspark. From its tower you can have a nice view of the surrounding countryside and the local restaurant even offers a beer with the peak's name. Follow my journey to this surprisingly nice mountain.
Date of summit: 18th June 2018 3:35
Travelling mode: Scooter + hiking from the parking lot
Height of the peak: 318m
Hiking distance: 300m
Time to ascend: 5 minutes
Map of my hike: Movescount
Personal rating of the mountain: *** (6 stars maximum)
Beer on the peak: Suur Munamäe vaatetorn ***** (6 stars maximum)
I arrived from Stockholm to Riga on a famous cruise with many partying people on board. My goal was to find a scooter and use it for the visit of both the Estonian and Latvian highest peak. That appeared to be a problem. I did neither find any online renter, nor did the local tourist information office have any tips. Luckily, my hostel reception gave me a tip to a local ice-hockey player whose passion was Vespa scooters. He rented me one.
Don't bring heavy backpack to your scooter
His advice to drive with a backpack on my back all the way was though not the smartest. Carrying 20 kg on 500 km long journey on Baltic roads was a bit too much for my back, especially because half of the Latvian roads that I used were gravel ones.
The first peak beer
I estimated to travel to Suur Munamägi in around 4 hours (214 km) but it became a whole day trip in the end. I was lucky to come just before the closing time of the tower. Lucky me because I really liked the view. Extra points coming to the lady in the tower's cashier who brought me a trophy from the already closed restaurant – a cold beer with the  name of the peak.
Crazy mosquitoes at Suur Munamägi
What a nice evening even though I missed the sunset! And it could be even better if I had booked some accommodation in advance. Since my enjoyment of the local beer and photography took some time I left the tower at 22:00 and that was quite late to find a place to sleep. My first idea was to sleep by the tower but that idea didn't end up to be smart because of too many neighbors in mosquito bodies.
I was looking for a more suitable spot then and I found a really nice place on a stand of a biathlon stadium. Thanks to a lot of concrete there was smaller amount of these annoying insects and my sleeping place offered also a beautiful sunrise.
Next morning I came back for the sunrise to finally enjoy the mountain during daylight. Capturing the first sun rays by my drone was amazing.
My tips for Suur Munamägi
Book accommodation in advance
Bring a lot of repellent