Mahya Dağı in the Turkish Strandja Mountains is the only mountain in the project Crown of Europe where I didn't like my stay and I was looking forward to leave. At the top there is a base of the Turkish army and they don't like to be spied or even photographed. I would like to mention something positive about climbing the top of Mahya Dağı, but unfortunately there is no such a thing. You can reach the summit by car and there is nothing remarkable.
Date of summit: 31st May 2019 6:20 
Traveling mode: Walk
Height of the peak: 1031m
Hiking distance: 0.1 km 
Time to ascend to  Mahya Dağı: 0 hours 1 minute 
Elevation climbed: 10m 
Map of my ski touring journey to Mahya Dağı: Movescount
Personal rating of the mountain: * (6 stars maximum) 
Beer on the peak: Efes lager ** (6 stars maximum) 
Mahya Dağı with an elevation 1031 m is the highest point of the European part of Turkey only. The highest absolute point in Turkey is Mount Ararat with a height of 5137 meters. However, it is located in the Asian part of the country, so it isn't included in this project.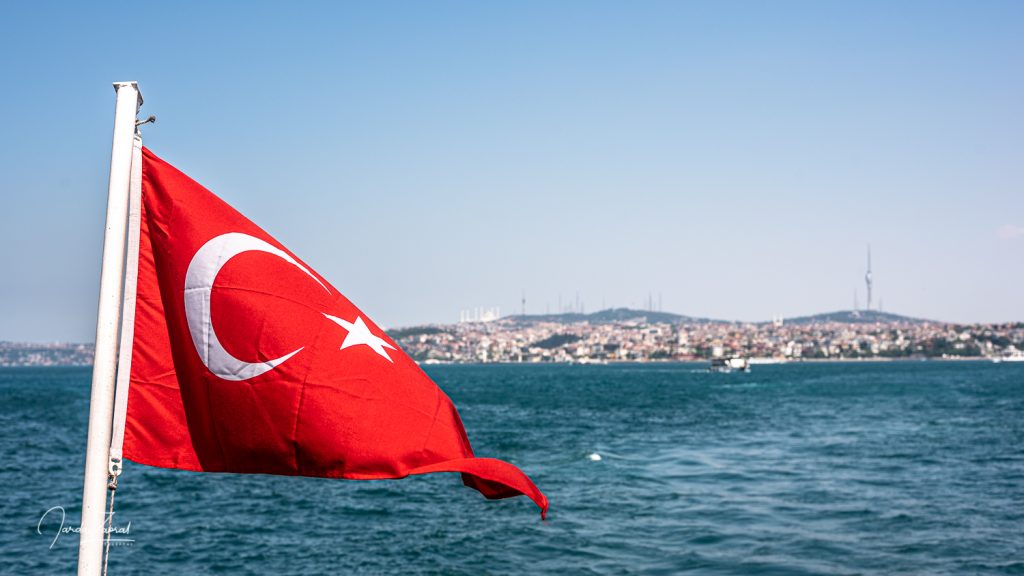 I visited Turkey by myself. It was actually just a 24 hours stopover on the way to Russia to climb Elbrus, the highest point of Europe. I landed at Istanbul airport, picked up my rental car and drove to the west.
Crazy Istanbul traffic
Soon I discovered the main obstacle on the way to Mahya Dağı – transport. Istanbul is Europe's largest city, so it isn't surprising that it is known for traffic jams. Since I landed in the Asian part of Istanbul I had to drive through the whole city. It was rush hour so I had fun being stuck in traffic.
My goal was to stay as close as possible to Mahya Daği so that I could get up early in the morning and climb the summit during sunrise. The mountain isn't a popular tourist destination so there weren't many possibilities. In the end I stayed at a hotel in the village Saray about one hour's drive from Mahya Daği.
Due to the traffic jams I arrived at the hotel very late. I was surprised how lively the local restaurant was. Why is everyone so happy? I realized it when I got to my room. It was Ramadan. Muslims came to life after dark. I was tired though and didn't join the festivities. Instead I went to sleep to wake up for sunrise at Mahya Daği.
Dangerous selfie
I woke up at 4:30. It was tough to get out of bed but it was worth it. The advantage of traveling early was that the roads were completely empty. I reached the summit of Mahya Daği exactly at sunrise. I stopped about 300 meters below the mountain with a nice view of the summit to take some pictures.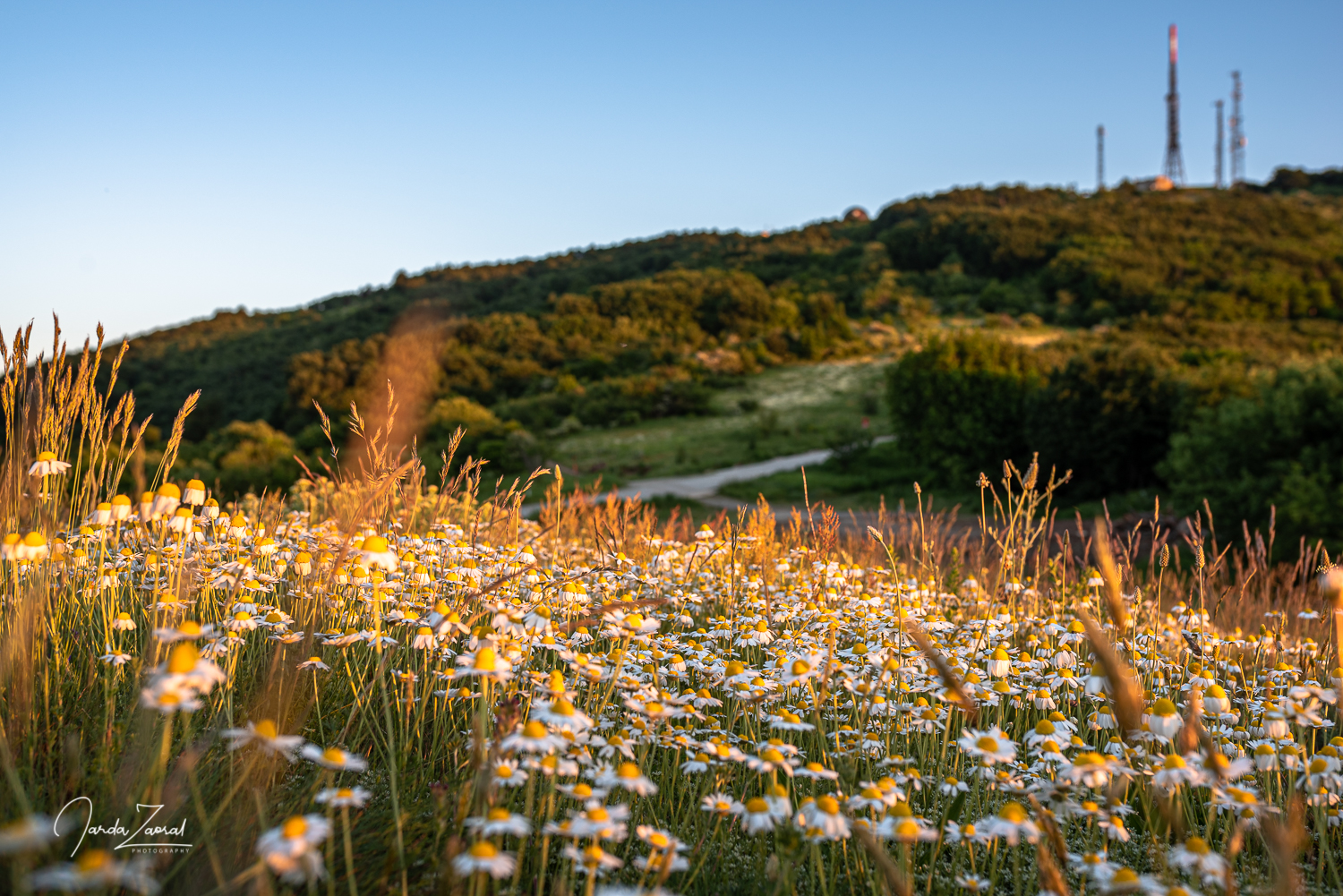 After picture time, I continued up. Since there is a military base and since it is strictly prohibited to photograph on Mahya Daği (I had read from previous visitors that there is even a risk of an arrest because of taking photos) I drove as quietly as possible not to disturb the potential security on the top. I needed at least one one photo from there.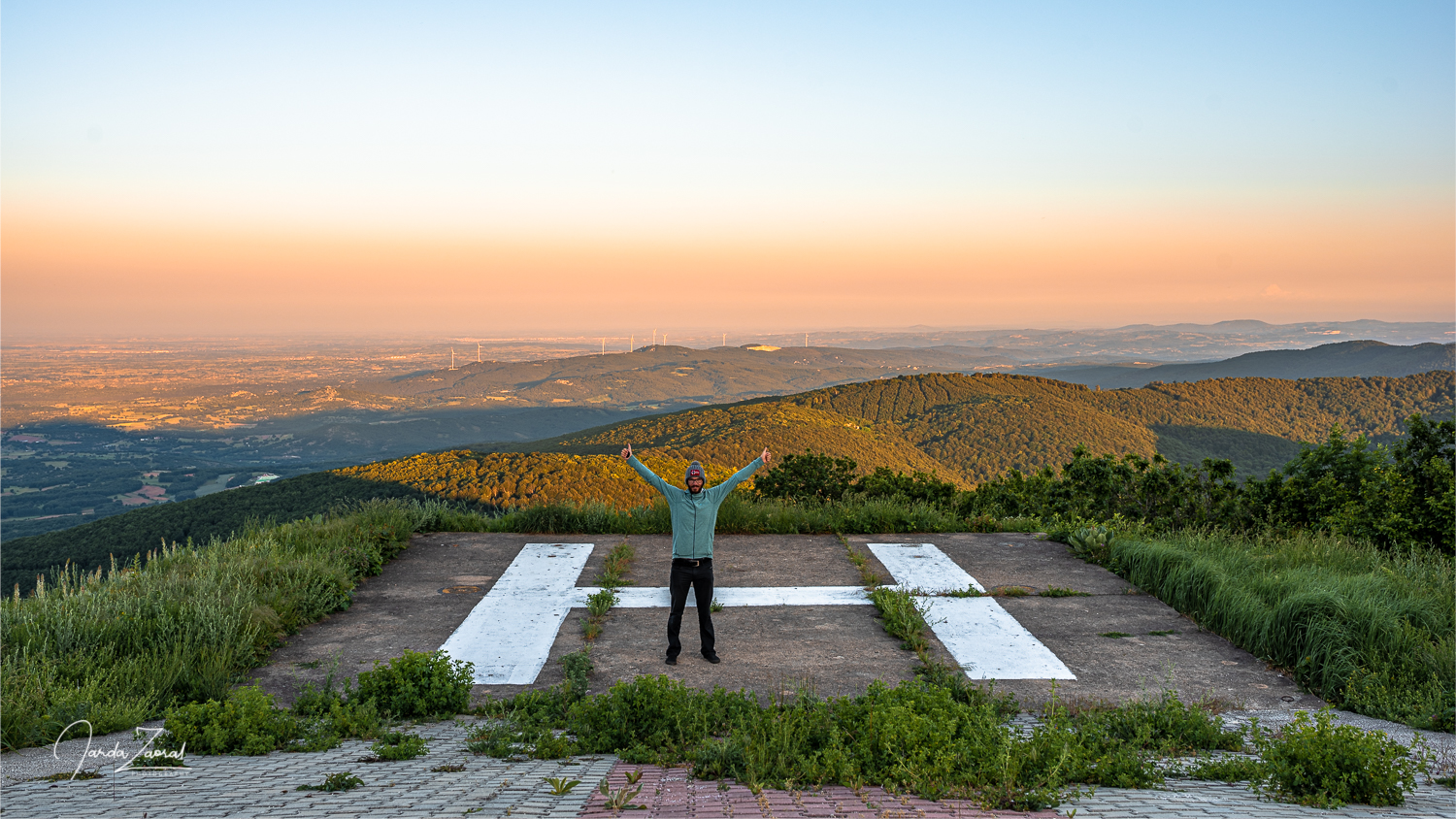 I parked at an old heliport just below the summit. I had a nice view of the morning shadow of the mountain. It was obvious that Mahya Daği isn't that small of a hill. I walked the last hundred meters to the summit in silence. I must say I felt respect. Barbed wires, huge photo-prohibiting signs, and a frightening-looking radar suggested that the Turkish armed forces would really get rid of the photo shooting Jarda quickly. Being arrested in Turkey has never been one of my dreams so I secretly took only one decent selfie and returned to my car. Overall, it was my shortest visit of all the European mountains.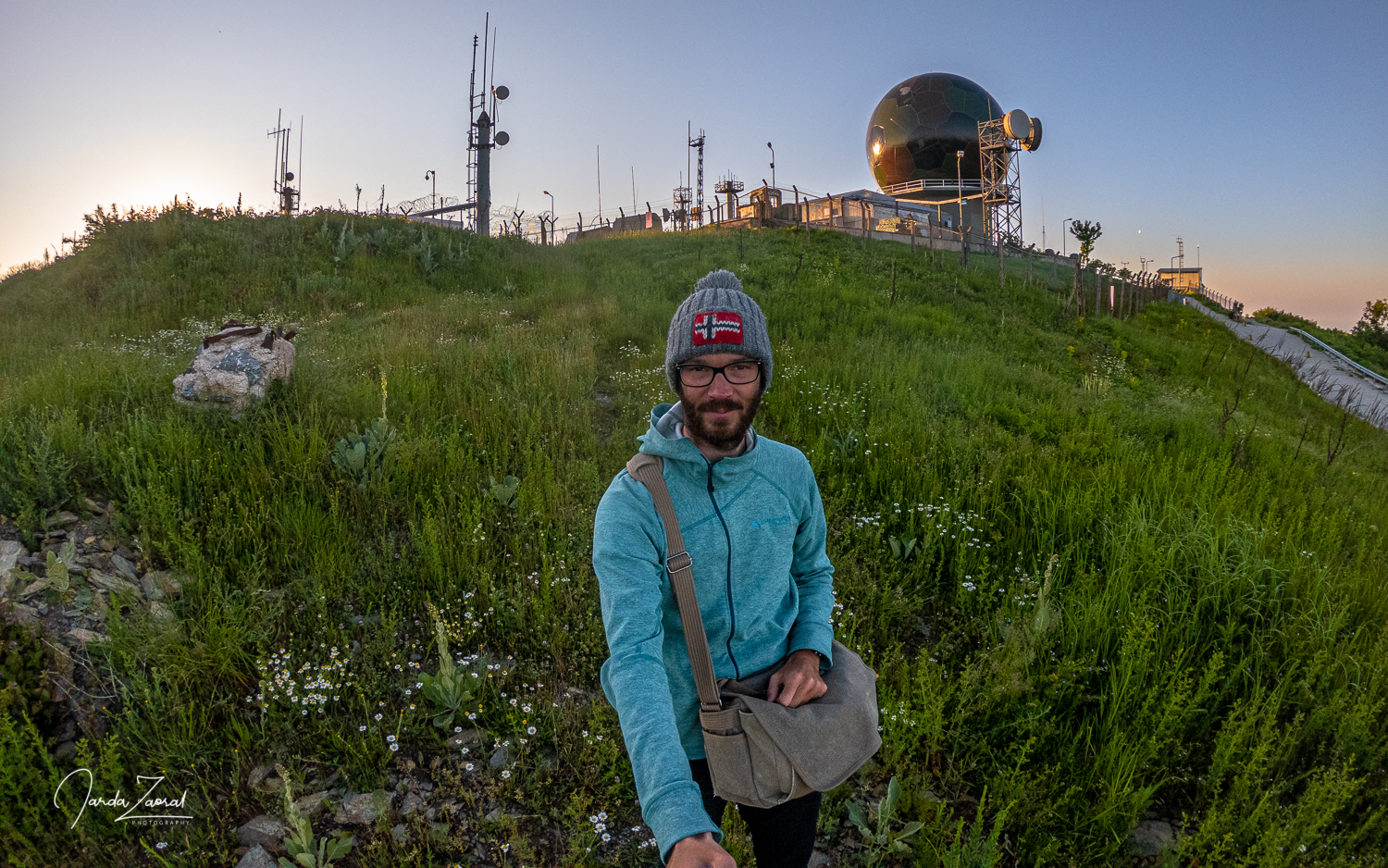 My mission was complete. I still had a half day before my flight to Russia so I took advantage of it and discovered Istanbul. I mostly liked the Grand Bazaar which is visited by over a quarter of a million people every day. You'll find everything there. I bought the perfect energy supplies for Elbrus in the form of dried fruit and Turkish delight.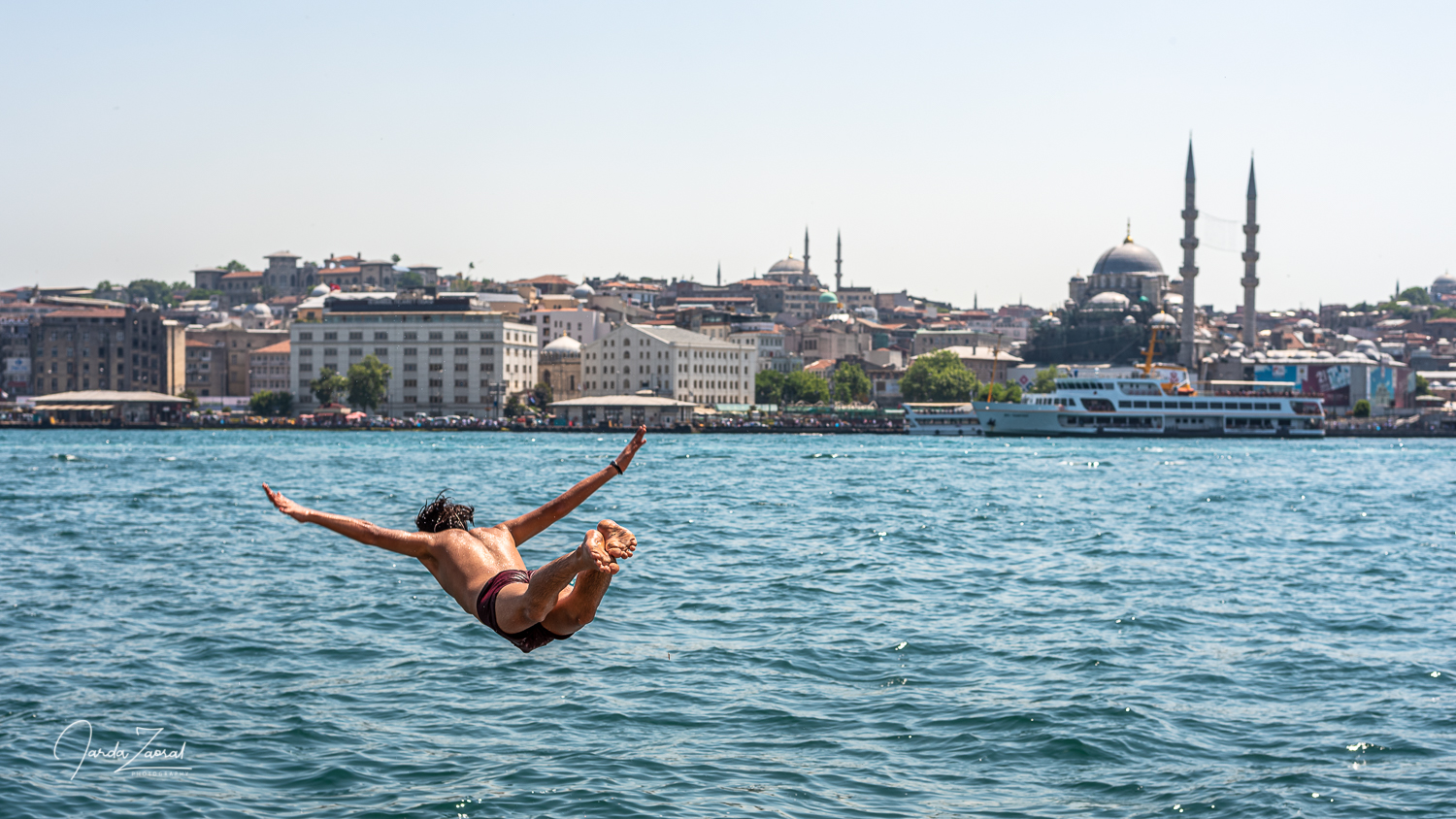 My tips for climbing the mountain Mahya Dağı:
Mahya Dağı isn't a very interesting place. However, adrenaline enthusiasts will enjoy visiting the summit. Where else in Europe can you be arrested for just taking a photo?
Avoid rush hour.