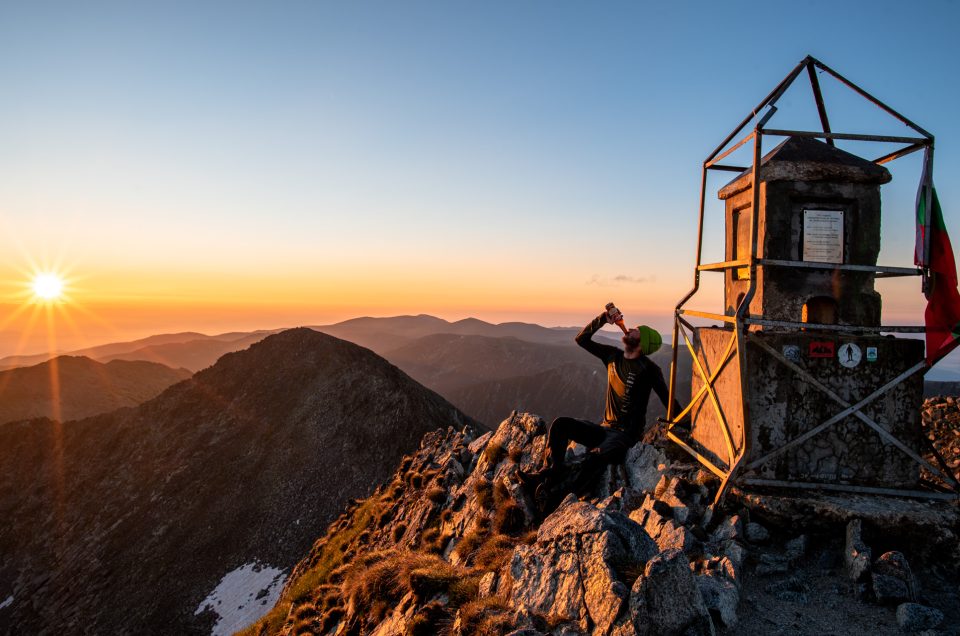 The mountain Musala is the proud highest mountain of the Balkans. The Greeks would happily erase this mountain from the map to have their Mount Olympus highest but Zeus is not that strong anymore. This mountain can be proud of ranking first in one of my charts. I spent a night in the most cosy mountain hut there lying just 400 meters below Musala. Together with beautiful nature around it is definitely another mountain I recommend to climb.
Important information for climb of Musala
Short description of the ascent: Easy but long hike, possible to take a shortcut with a lift
Essential equipment: Regular hiking gear
Best time to visit: June - October 
Fees or restrictions: No 
Camping allowed: Yes 
Nearest accommodation/food supply: Ledeno Ezero hut, Musala hut
Starting point: Borovets village (see the map below) 
Height of the peak: 2926m 
Hiking distance: 12,6km (one way) 
Time to ascend to Musala: 5-7 hours up, 4 hours back 
Elevation climbed: 1590m up (one way) 
Water availability on the mountain: small rivers and lakes on the way
Difficulty level: *** (6 stars maximum) 
Personal rating of the mountain: **** (6 stars maximum) 
Beer on the peak:  Glarus Saison **** (6 stars maximum) 
Description of two best routes to Musala
While there are many starting points to start your climb to Musala, the best one lies in the village of Borovets. There are several parking lots in the centre so it's easy to leave your car behind and start the hike through Rila national park.
Since Borovets is a very popular ski resort in winter you have an option to take a shortcut up via a chair lift. It will save you 1000 elevation meters. Chair lifts were forbidden though for me on my adventure European Peaks so I followed a well marked trail to Musala hut first and then to Ledeno Ezero. This hut is one of the highlights of the trip so I recommend to spend a night there. Since it's nearby the top, it's easy to catch the sunrise over the whole Bulgaria. The panoramic views are wonderful.
Map of the best route to Musala
My story of climbing Mount Olympus with personal tips
After four climbed EU Peaks (Poland, Slovakia, Hungary, Romania) in five days I needed a break. Good that I climbed Moldoveanu Peak two days in advance compared to my plan so I could take a short break. Since I had never been by the Black Sea before I decided to spend some time in Varna, one of the most famous Bulgarian sea holiday resorts.
The way to the sea was interesting. I changed trains at the border between Romania and Bulgaria and since I had no Bulgarian cash I had to leave the train station to find a cash machine. When seeing the streets of the city Ruse I felt like I returned 50 years back in time. Communist architecture everywhere and no traces of Western development. I was most amazed by the subway where I found a local poker club. Could you think of a more cosy spot to play cards?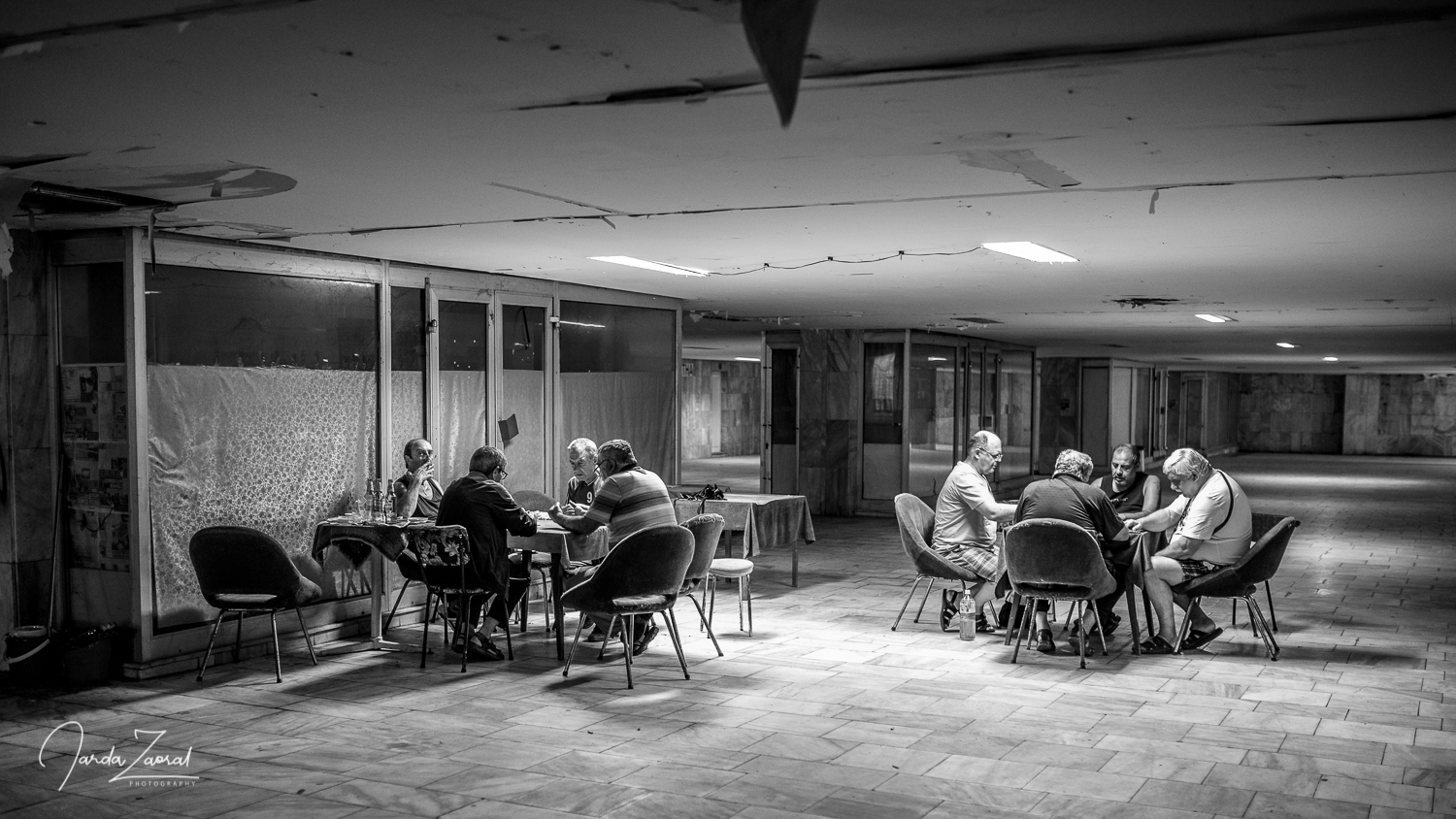 Luckily, the cash machine was not far and it worked so I could buy a refreshing beer to survive the train without air condition to the beach. Varna was great. I enjoyed the beach, local bars and cheap food. Perfect two days of rest.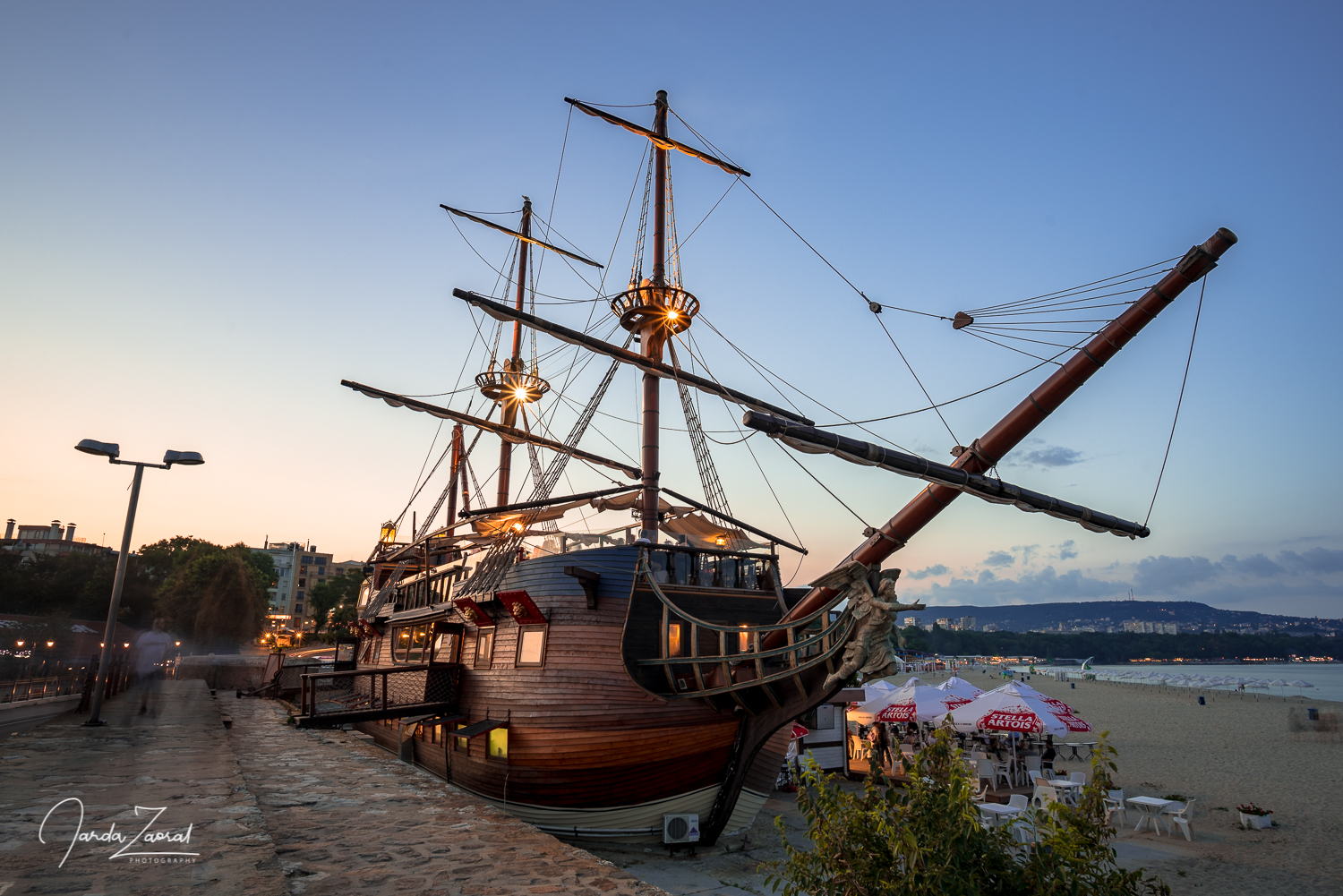 Musala stands above the largest ski resort in Bulgaria
After I charged new energy I went to Sofia to meet my friend Rikki who was to join me for the next two mountains in Bulgaria and Greece. After a small breakfast and quick sightseeing we headed towards the largest ski resort in Bulgaria Borovets which is also the starting point of the hike to Musala.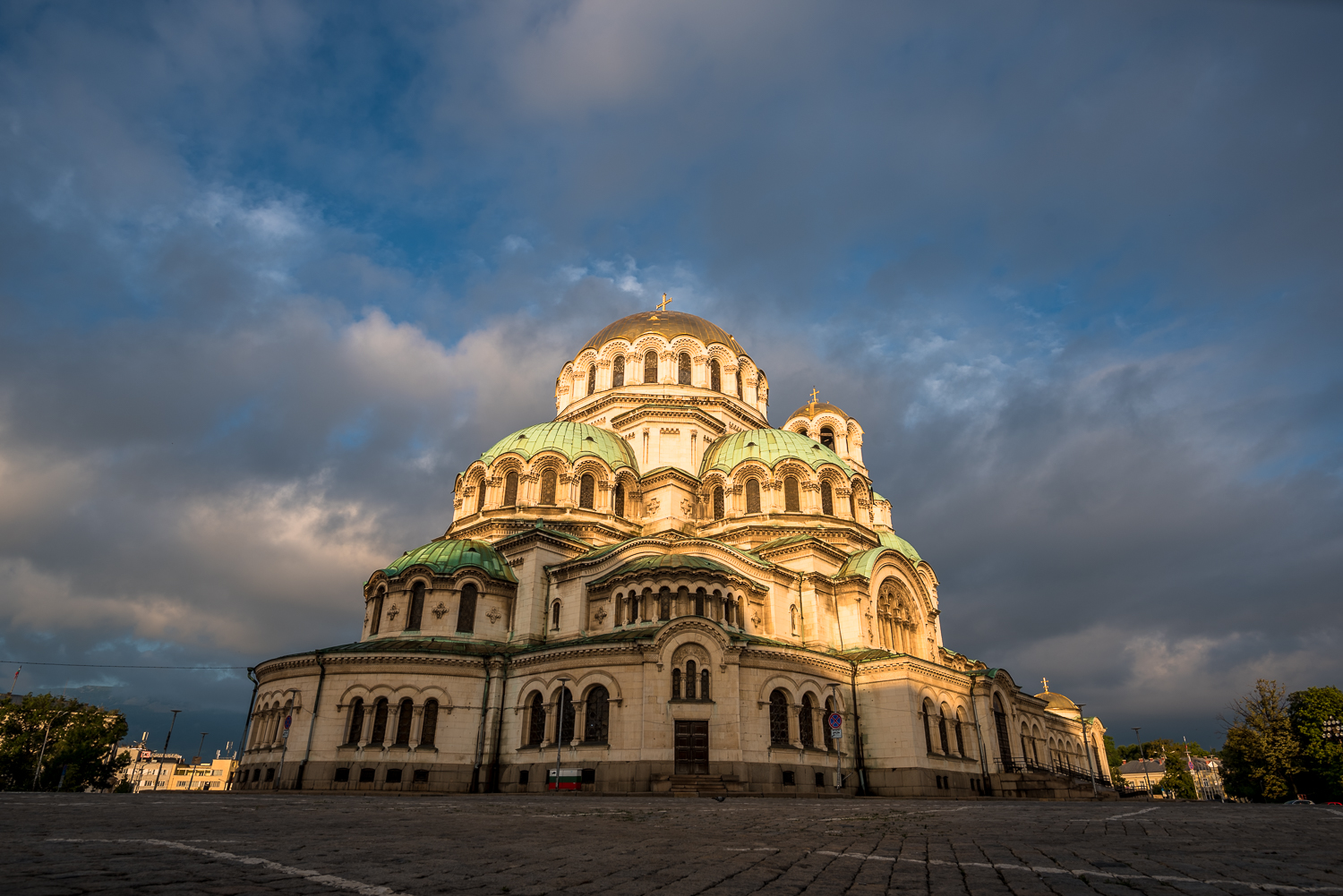 You have two options how to get up to the top. Either you are lazy and you take a cable car halfway up or you take a nice walking path through the forest. Since cable cars are forbidden on my expedition, Rikki and I took the path. Before we set out for our journey it was raining the whole day so the path was pretty muddy. However, the advantage was that the weather put off other tourists. I read in several blogs before that Musala is usually very touristic so we got lucky and met only a few brave climbers not scared of mud and wet hiking paths.
After 2 hours of steep hiking, Rikki passed a big milestone. At 1604m he was at the highest level in his whole life, passing his previously managed highest, the Czech mountain Sněžka. At this point, the forest also started to fade away and we could enjoy views around the ski resort.
Bulgarian ghost town
In the end, it took us three hours to reach the first cabin on the way. It's called Musala hut but I would rather call it "the ghost hut." The building was cold, abandoned and very dark. The only weird thing was that the door said: OPEN. I tried my luck and I called: "Is anyone here?" and suddenly an invisible man hidden in shadow behind the bar asked: "What do you wish to order, Sir?" "Two beers, please" I replied surprised and scared. In return Rikki and I got our beers, surprisingly not provided by a bony hand.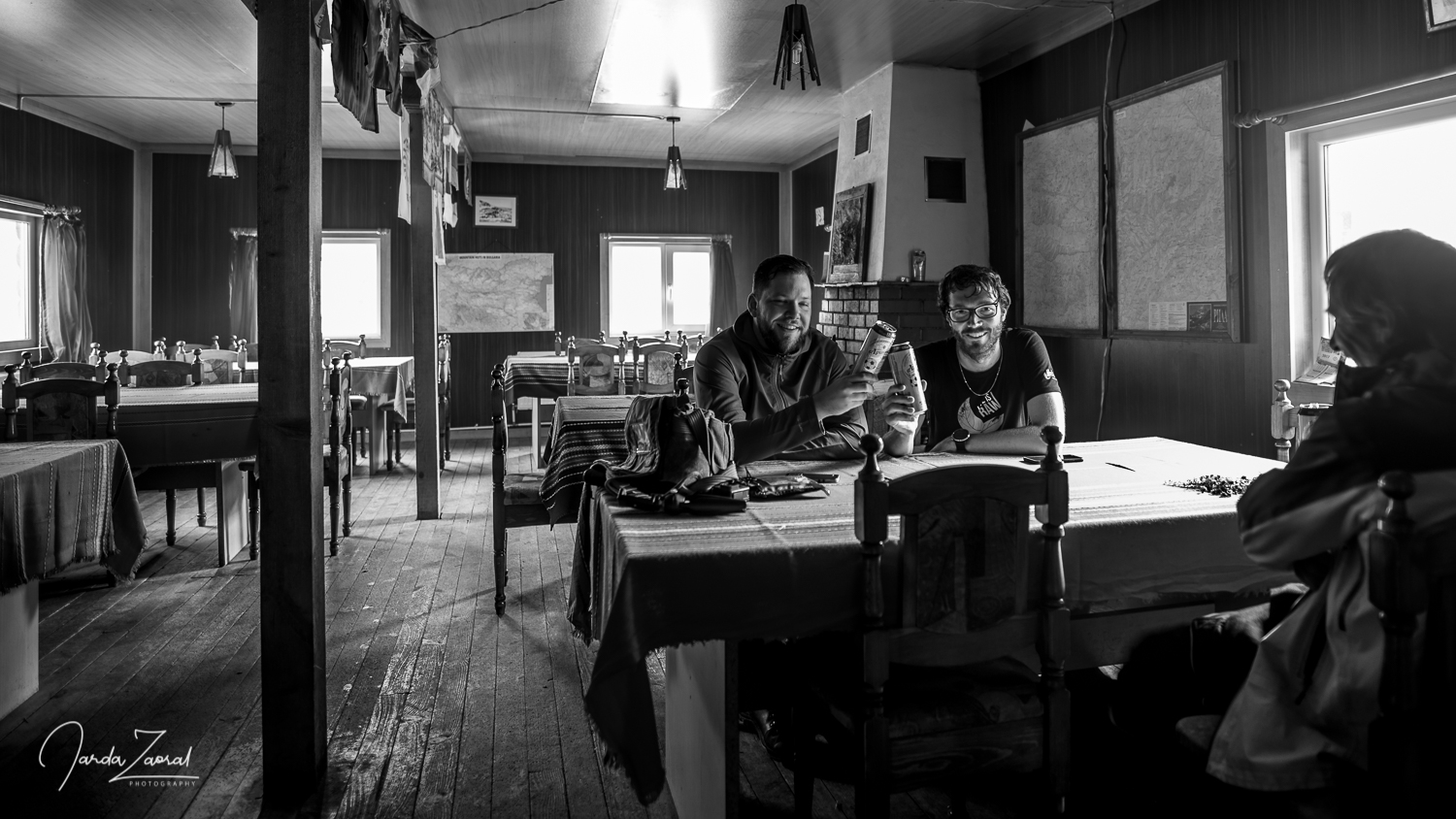 My friend and I didn't really like the atmosphere inside so we enjoyed our beer outside with a view over Musala. The bartender disappeared again in the darkness of his mysterious home. Out of nowhere, the first tourist occurred. His name was Chris and he was from Germany. "Hi, what's your plan today?" we asked hoping for a new partner in case our destination hut Ledeno Ezero is a ghost hut too. "I am staying here. I'm already tired and I will climb Musala tomorrow." he answered. Since we are nice guys we told him our experience to save his life but Chris insisted on his plan and stayed. Good luck Chris!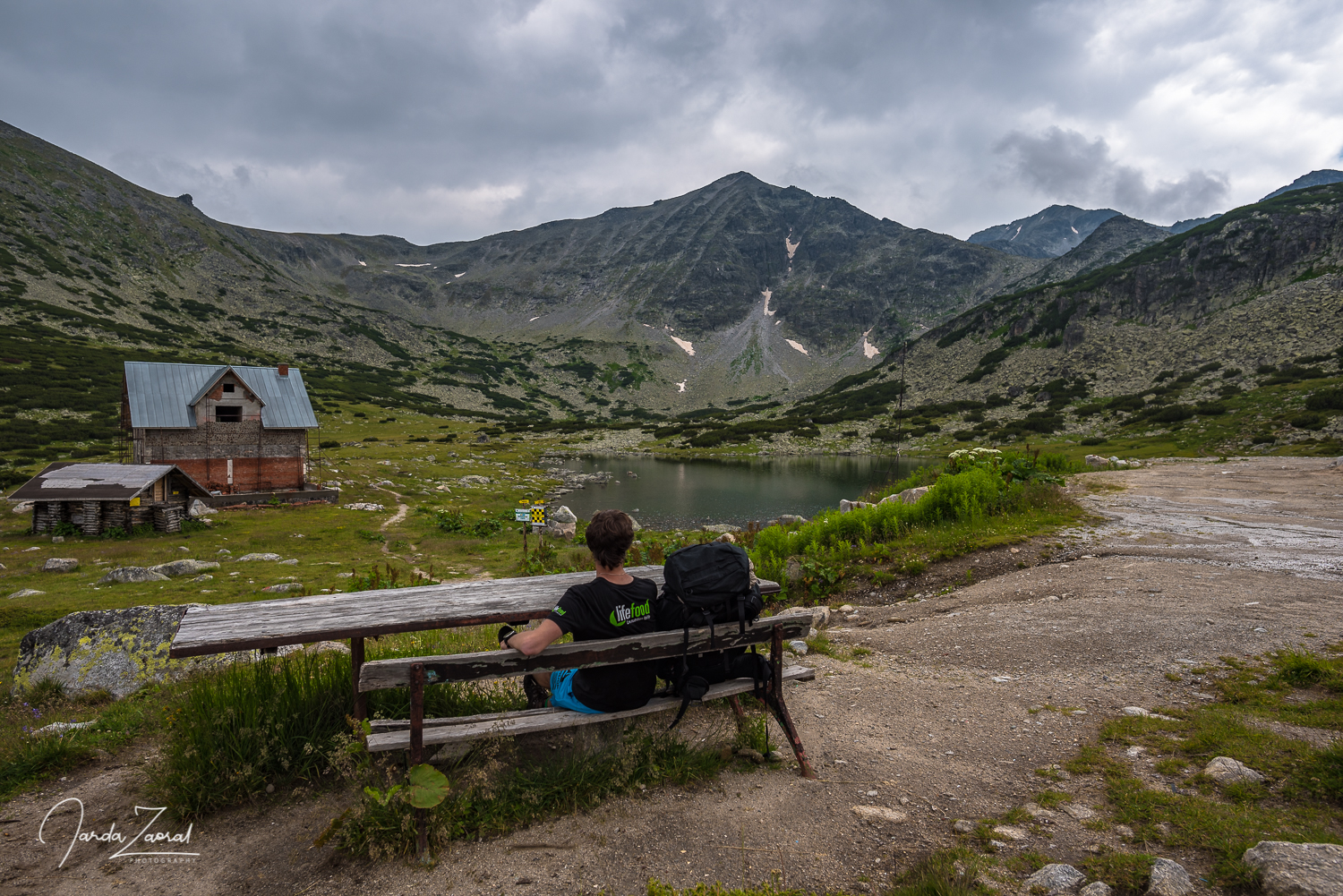 Fairy tale grandma
We finished our energy drinks and started to march up towards Musala again. Half an hour later, Chris showed up. "I couldn't stay there. It was too scary. Guys, I am following you." What a surprise. We knew it. I wouldn't like to see the statistics of how many people survived the night there.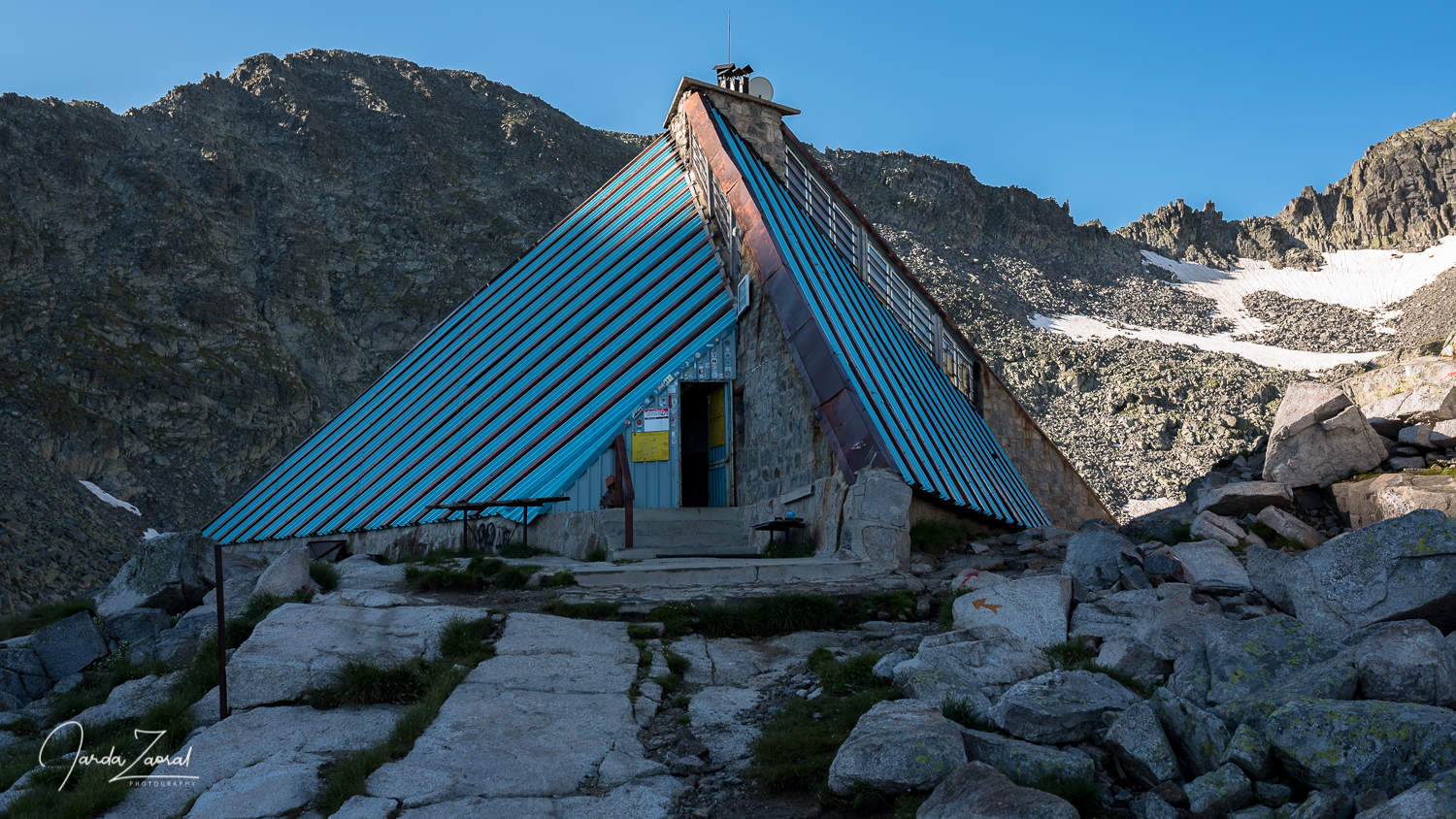 We reached the cabin Ledeno Ezero hut in next 2 hours. From our previous experience, we expected the worst but the result was completely opposite. In this warm and cosy hut we were welcomed by an old lady with a smile on her face and a welcome tea. We started to dry our clothes and shoes and we got two amazing soups in a minute. For even a better mood, the host started to play old hard rock songs with ACDC, Metallica, Guns n' Roses and other classic rock stars. She got quickly her new nickname: The Rock n' Roll grandma. Even though she didn't speak any English and we didn't speak any Bulgarian we had a nice conversation for a few hours in kind of Czech-Russian-Bulgarian-mime language. We also got a tasty main dish and a free shot as an appetizer.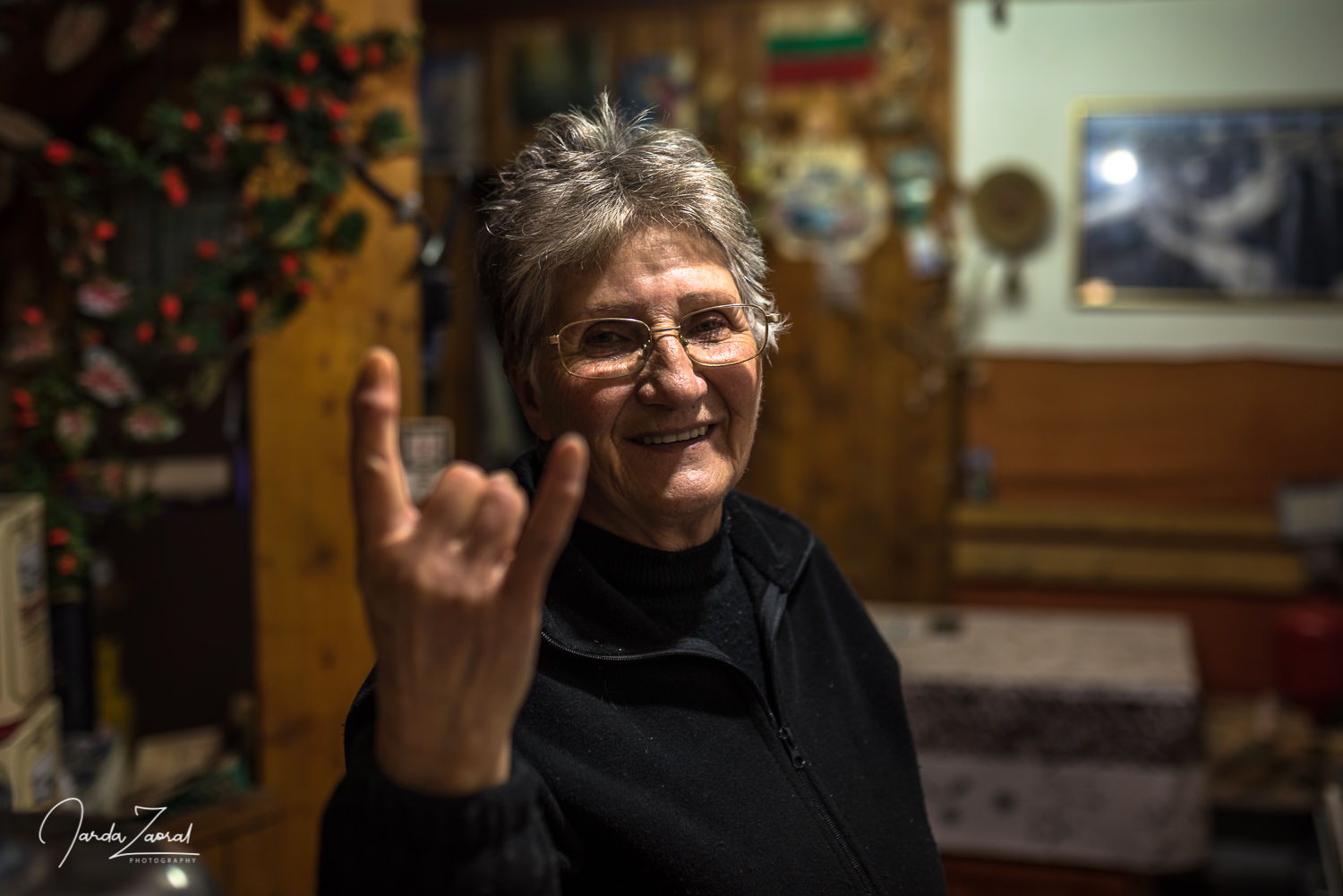 The brightest Milky Way I've ever seen
The top of Musala was already close and the weather forecast was promising so our goal was obvious. Let's get to the top for sunrise. We went to the bed at 10 p.m. so we still had enough time for a decent sleep. The problem occurred when I went to the toilet at midnight. The sky got completely clear and I saw the nicest Milky Way in my life. Shit. I have to capture this. In the end, I stayed outside for two hours shooting stars under Musala. You can judge yourself if it was worth it.

Watching sunrise from the top of Musala
The alarm at 4 a.m. was then tougher but seeing sunrise on the top made us get out of the bed in record time. We packed our breakfast and started to scramble up to Musala. 35 minutes later we were on the top just in time to catch the sunrise. Amazing. From freezing temperatures the sun suddenly turned the mountains into a pleasant place for an early breakfast.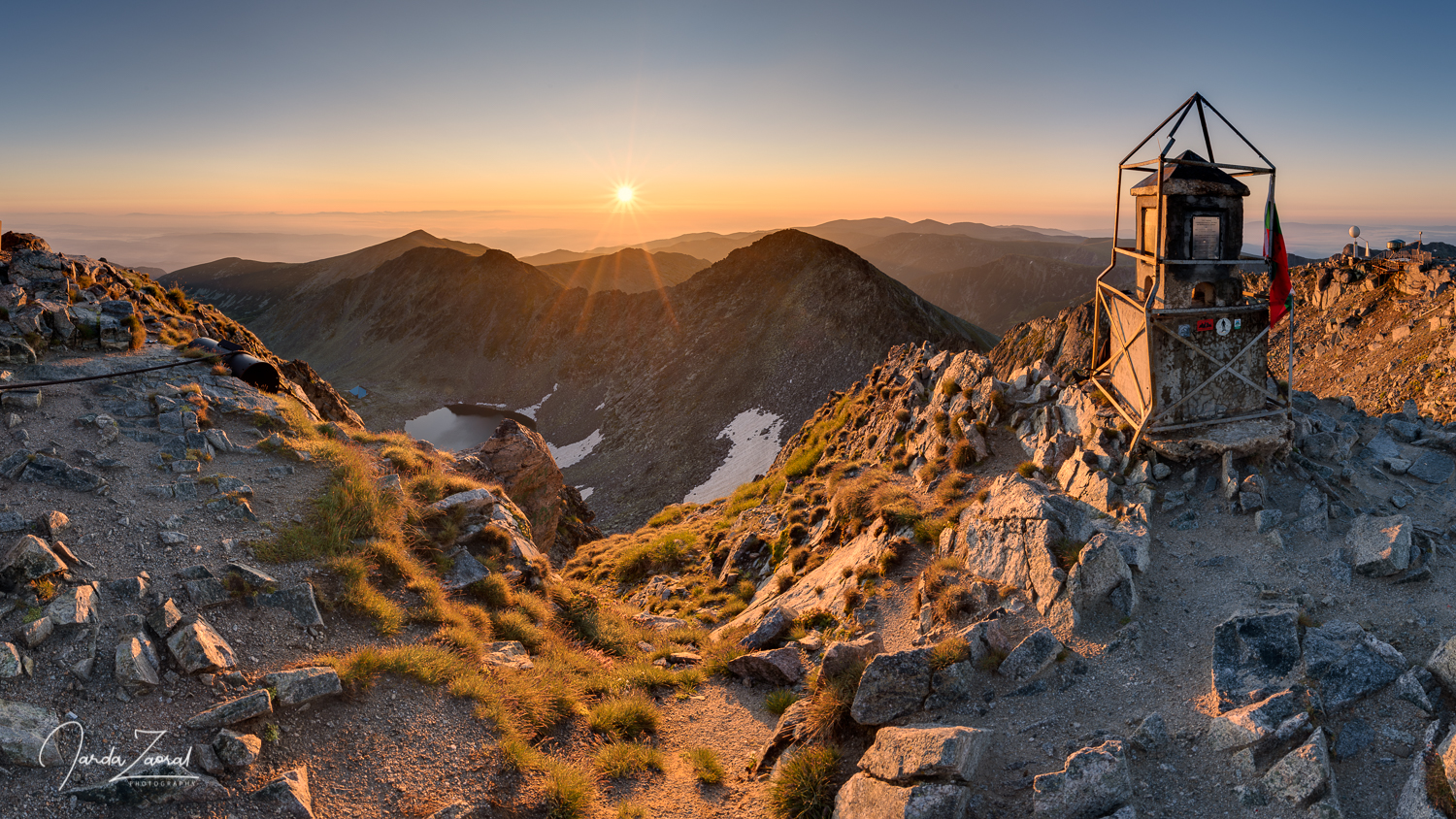 We stayed for some time and enjoyed the scenery of the Balkan mountains but not too long because we knew the Rock n' Roll grandma was waiting for us with second breakfast. Afterwards, the way down went without any problems and we even found our car where we parked it so we successfully finished our Bulgarian mission.
My tips for the mountain Musala:
Avoid the scary Musala hut and head instead to Ledene Ezero hut which is perfect for staying over.
Check in advance if there is any pilgrim tour to Musala. It can be both an interesting experience to see or annoying crowd heading to the highest Bulgarian point. It depends on the angle of your view.
Bulgarian mountains are perfect for watching the Milky way. If you come there in the time of new moon and you get lucky with clear sky you might see the nicest Milky Way of your life (especially if you haven't travelled outside Western Europe where the light pollution is too strong to see stars)