Monaco's highest point Chemin des Révoires does not impress. It is located on a street on the border between France and Monaco and is not even marked. There is even no view so you might expect me not to recommend it. On the other hand, I got the opportunity to explore one of the most luxurious places in Europe by visiting Monaco's highest point. Monte Carlo is an interesting city where you have a lot to discover.
Date of summit: 4th January 2019 15:55 
Traveling mode: Walk
Height of the peak: 170m
Hiking distance: 2.56 km 
Time to ascend to Chemin des Révoires: 0 hours 50 minutes 
Elevation climbed: 203m 
Map of my hiking journey to Chemin des Révoires: Movescount
Personal rating of the mountain: * (6 stars maximum) 
Beer on the peak: Blanche de Monaco ***** (6 stars maximum) 
The last of the peaks of the tiny countries (Vatican, San Marino, Monaco) was waiting for me and my friends in Monaco. We started our walk in Monaco's harbor. We went through a series of stairs to the highest point of the country lying on the street Chemin des Révoires.
It's expensive to be out of EU
If you are looking for a beautiful view, the highest point of Monaco will disappoint you – it lies on an unmarked spot on the border with France and the view is covered by high residential buildings. I wanted to make sure I was at the correct spot so I turned on internet. I started googling to see if we were on the right spot when I suddenly got a message: "Welcome to Monaco. One MB for 3 EUR." I immediately turned off the phone, but too late. Two minutes of surfing cost me over 30 EUR. This price hurt but I found out the most important information. We found the right spot. My friends and I had reached the highest point of Monaco.
Unforgettable view over Monaco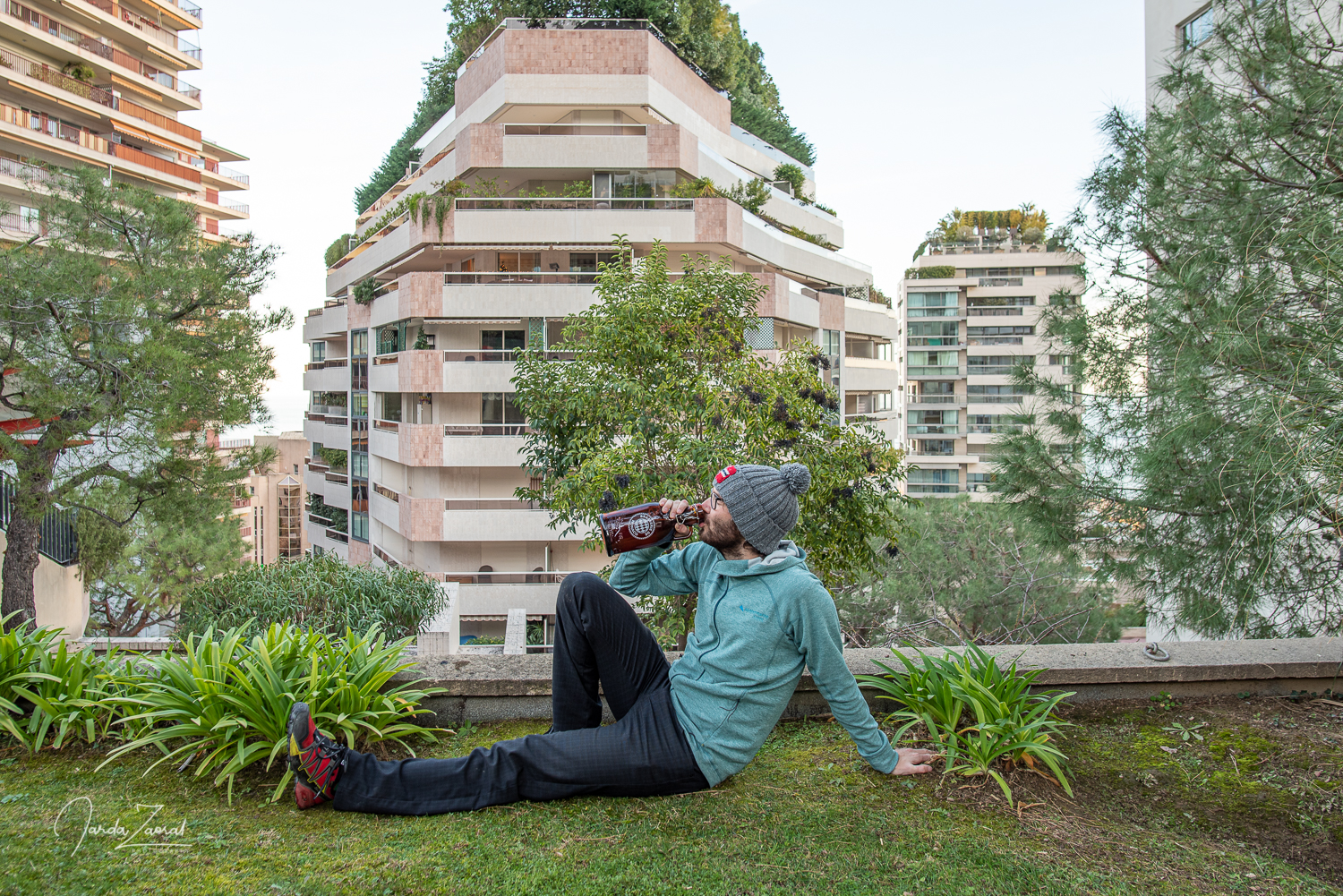 The view was boring so we headed down to enjoy the atmosphere of the local casino where the James Bond movie Golden Eye was filmed. On the way back to the center we used a popular network of elevators (if you want to be lazy you can also use them to reach the highest point, so you don't have to climb a single elevation meter). The famous casino Monte Carlo was disappointing. Only slot machines were available for regular tourists. In order to play other games you have to meet a certain dress code and pay 17 euros. Since we didn't have any suits with us we left the casino.
Instead we decided to visit another viewpoint located in France. The lookout Tête de Chien is regarded as the best spot to see Monte Carlo. Let's see. Tête de Chien turned out to be exceptional. There are not many places in the world where you can see a whole country from a single viewpoint. Here you can see the whole Monaco.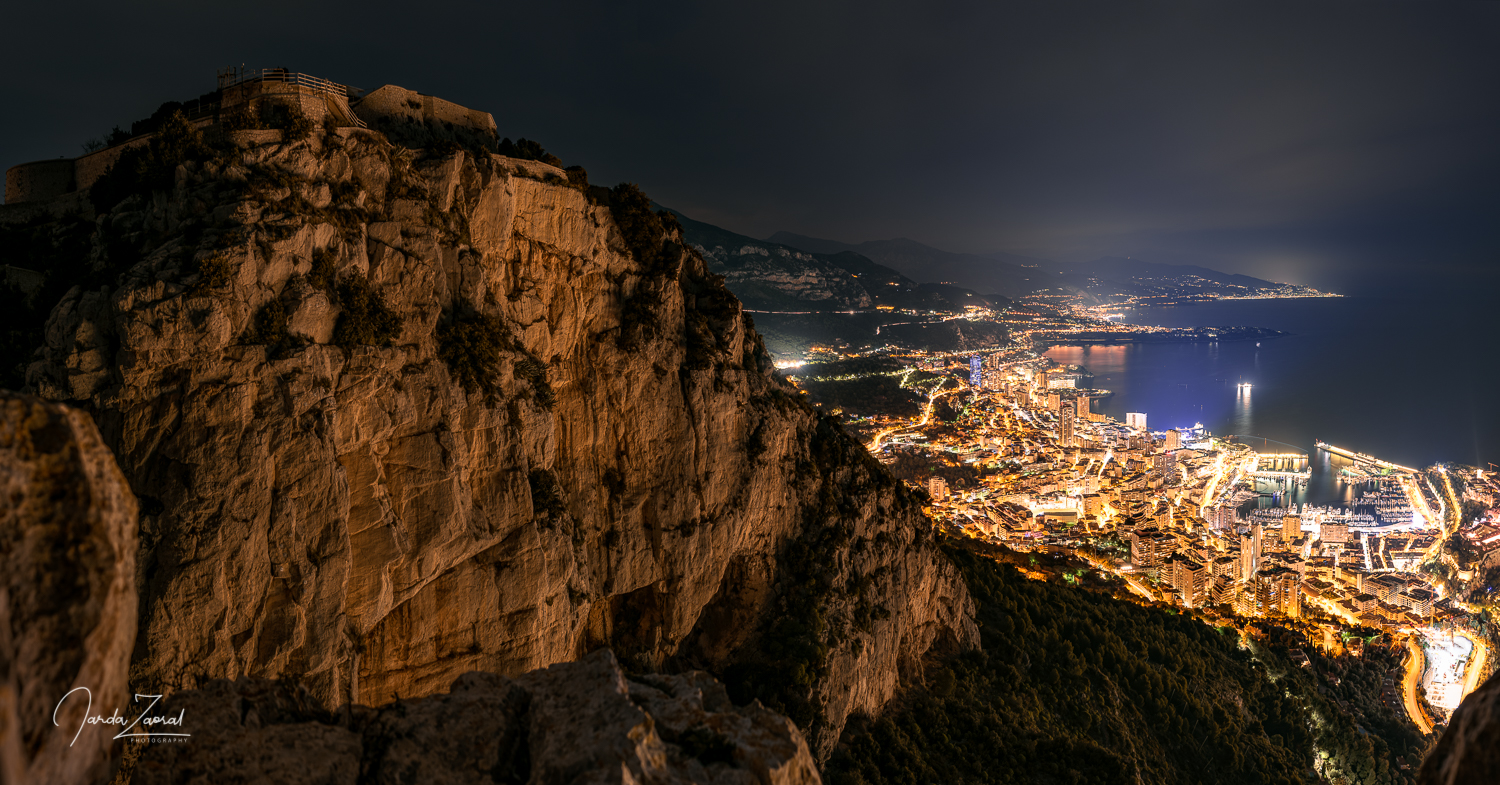 We didn't return to Monaco. The accommodation is insanely expensive there, as in the nearby city of Nice. That's why we headed to the nearby mountains. In the village Blausasc we found a cozy airbnb apartment with a smiling grandfather with excellent German. To my surprise I was able to communicate in France. A nice end of our tiny countries trip.
My tips for climbing the mountain Chemin des Révoires:
Unlike San Marino and Vatican where EU data work, Monaco has its own operators. Turn off your data before entering the country if you don't want to get broke like I did.
The most beautiful view of Monaco is from the mountain Tête de Chien.
If you don't want to walk use a series of elevators to the highest point of Monaco.