Belarus's highest mountain Dzyarzhynskaya Hara belongs to one of the less interesting ones. It is only 345 meters high and its location isn't very pleasing. There are ruins of an old factory next to it. Despite that my trip to Belarus was still very interesting. Why?
Date of summit: 21st April 2019 13:40 
Traveling mode: Walk
Height of the peak: 345m
Ski touring distance: 0.1 km 
Time to ascend to Dzyarzhynskaya Hara: 0 hours 1 minute 
Elevation climbed: 6m 
Map of my journey to Dzyarzhynskaya Hara: Movescount
Personal rating of the mountain: * (6 stars maximum) 
Beer on the peak: Lidskoe Pshenichnoe *** (6 stars maximum) 
After returning from Iceland, I rested in Stockholm and gathered strength for the next big trip to visit the rest of the former Soviet Union countries (Belarus, Ukraine, Moldova) and the states in the Balkans (Serbia, Northern Macedonia, Kosovo, Montenegro, Bosnia and Herzegovina). I planned the start of this trip for the end of April to welcome the arrival of spring. My journey began in Belarus where I met my high school friends Mates and Jeňa. What will we experience in Belarus, Ukraine and Moldova?
Visa difficulties
Belarus has recently opened to tourists. Today it is finally possible to spend 30 days in the country without visa. The only condition is that you have to to arrive and leave the country to / from Minsk airport.
I didn't know much about Belarus before arriving so we decided to educate ourselves on a free guided tour in Minsk. The capital turned out to be virtually without monuments, as most of them were destroyed during World War II. Unlike other countries, the Soviet leadership decided not to restore the original Belarusian architecture and built instead a lot of concrete monsters. As a demonstration I provide a picture of our accommodation where we booked an airbnb flat.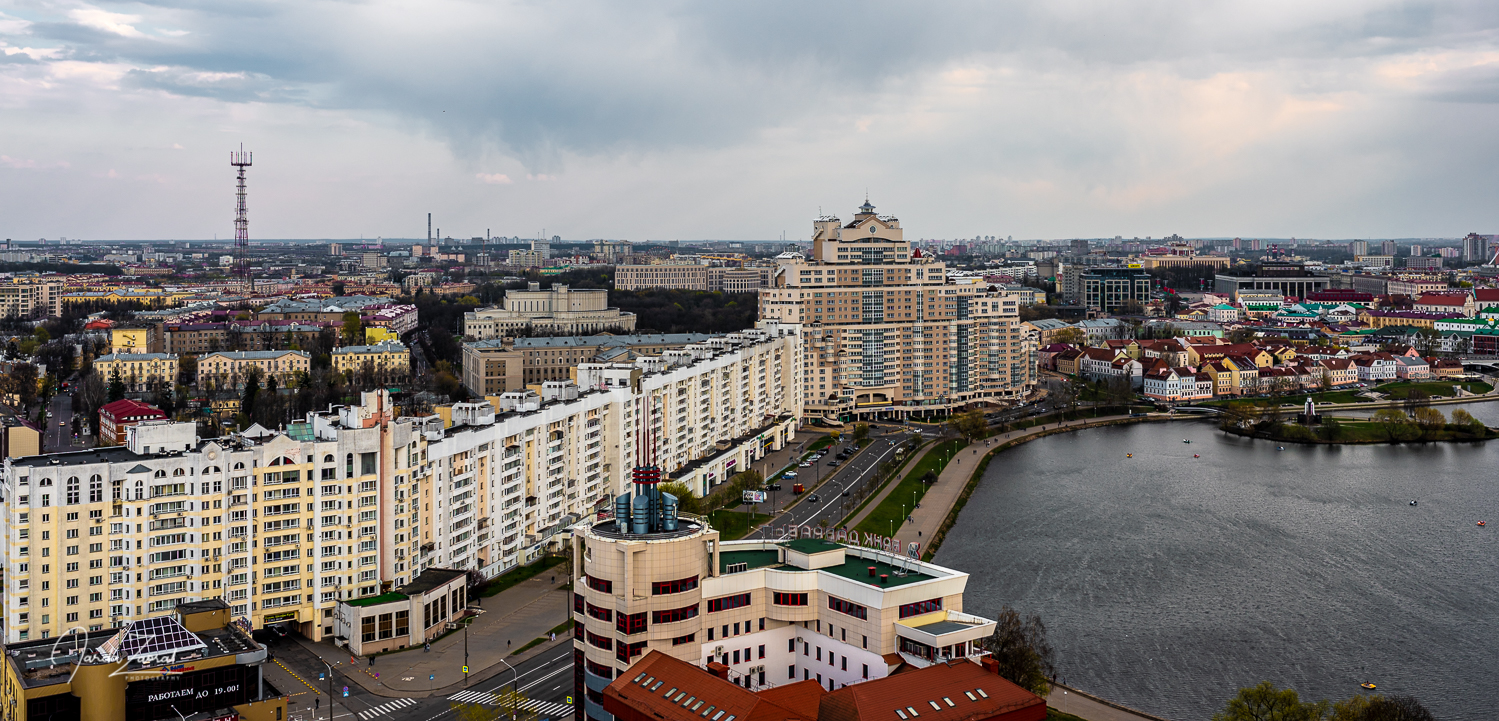 I was mostly surprised that there are many cozy cafes and pubs in Minsk. According to the guide they were created just a few years ago in response to the growing number of people working in the IT business. They created a demand for better services. Unfortunately, these places are not affordable for the common residents with an average salary of € 300 per month.
Radish vodka
Unfortunately, my friends and I didn't have any better idea after the tour than visiting some of these local businesses, where, of course, the tasting of the local vodka couldn't be missed. We were served like bosses. We got free fireworks when we got our main dish and we were getting free radish vodka in between the courses. What a welcome to Belarus.
The evening turned into a party with local music and dances. I would like to say that we will never forget the party but unfortunately I didn't remember much the following day. But I remembered the most important thing. We were taking a taxi with a very friendly driver called Sasha who could even speak English. He promised us that he will take us to the highest Belarusian point.
Climbing Dzyarzhynskaya Hara by taxi
I found his number in my phone and dialed. For approximately 40 EUR we ordered his taxi services for half a day. He showed up in an hour and our journey began.
Dzyarzhynskaya Hara is located about 50 kilometers from Minsk so I was curious what the Belarusian countryside will look like. The journey outside the capital was very interesting. Views of the concrete complexes were soon replaced by large fields and occasional villages. The roads remained half-broken all the way. Sasha was a good driver. I would almost say that the trip was comfortable but then the head restraints and seat belts in the car wouldn't be missing. I didn't notice these details last night.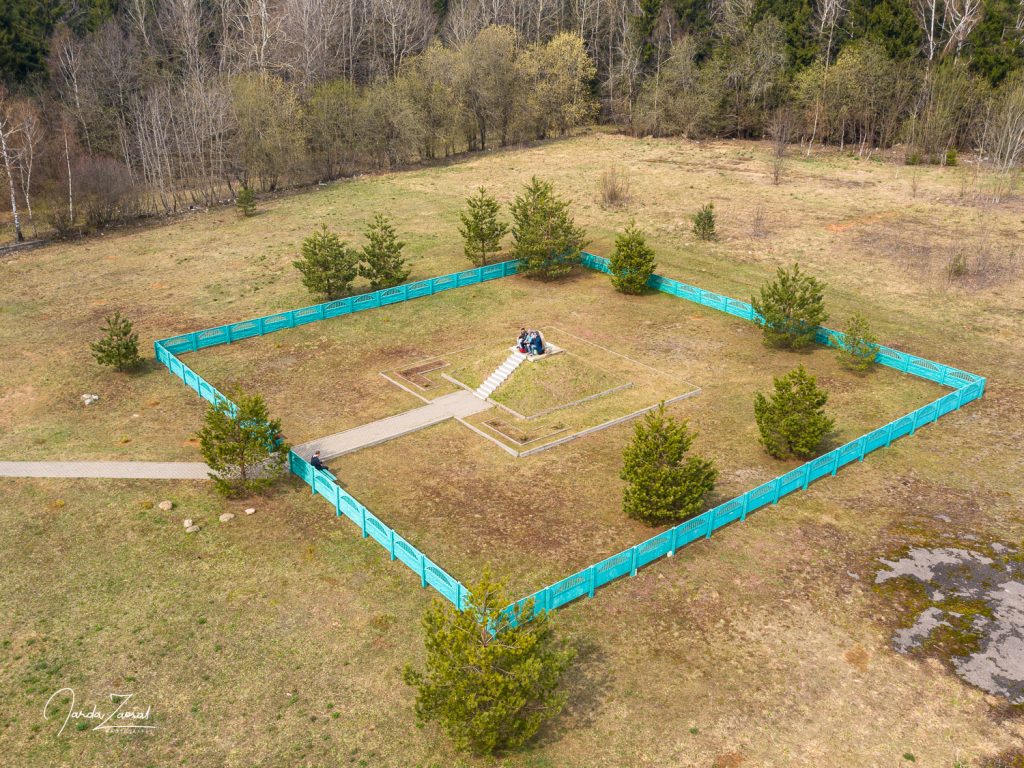 Sasha managed to find the very highest point of Belarus although it was six kilometers away from what Google Maps said. At that moment, I was really glad we went on a journey with him.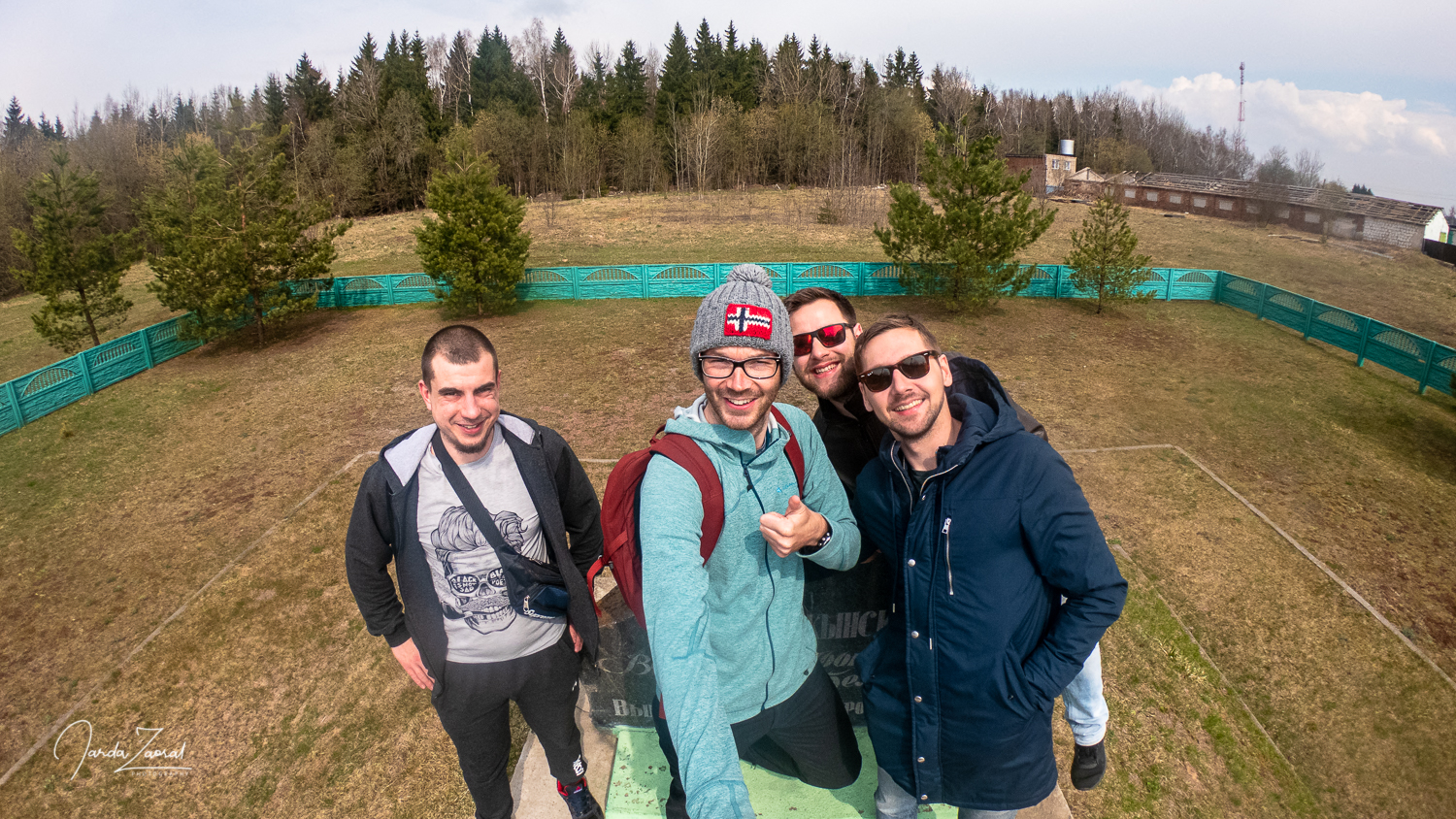 I am quite interested in what Sasha thought about our trip to Dzyarzhynskaya Hara. He was just laughing to himself the whole time, especially when I showed my complete photo equipment and photographed one of the ugliest places of my expedition for about an hour. Our visit of Belarus and Dzyarzhynskaya Hara was for sure special.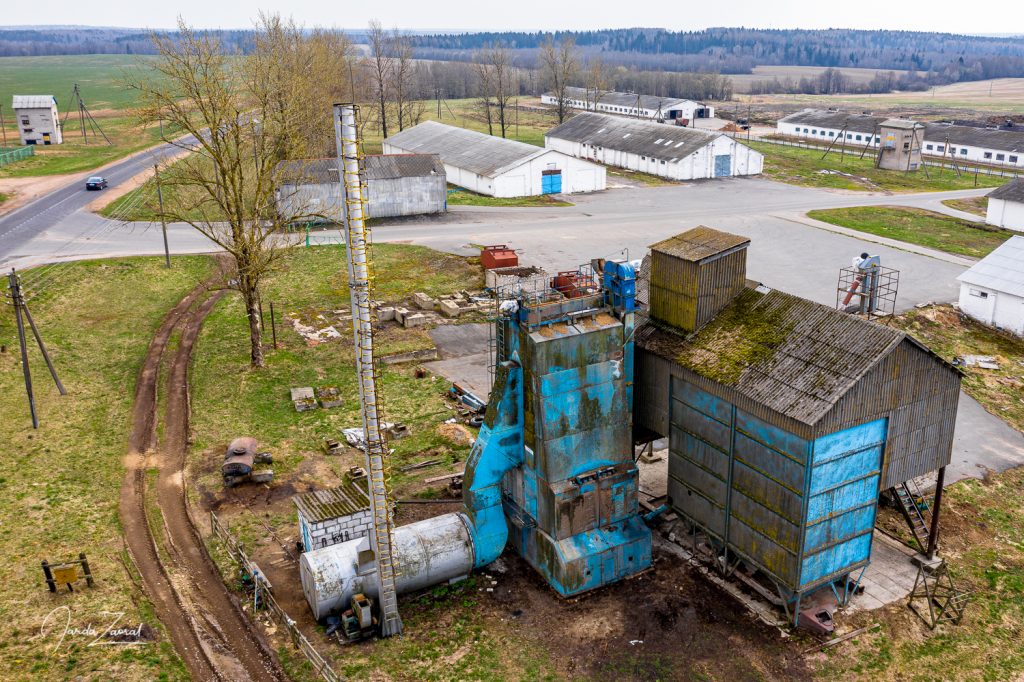 My tips for climbing the mountain Dzyarzhynskaya Hara:
Be careful when looking for the highest point in Belarus. Google maps show a wrong spot. Use mapy.cz instead.
If you rent a car, keep in mind that there are many holes in the road.
Taste radish vodka in Minsk. The name sounds scary, but the taste is very interesting.