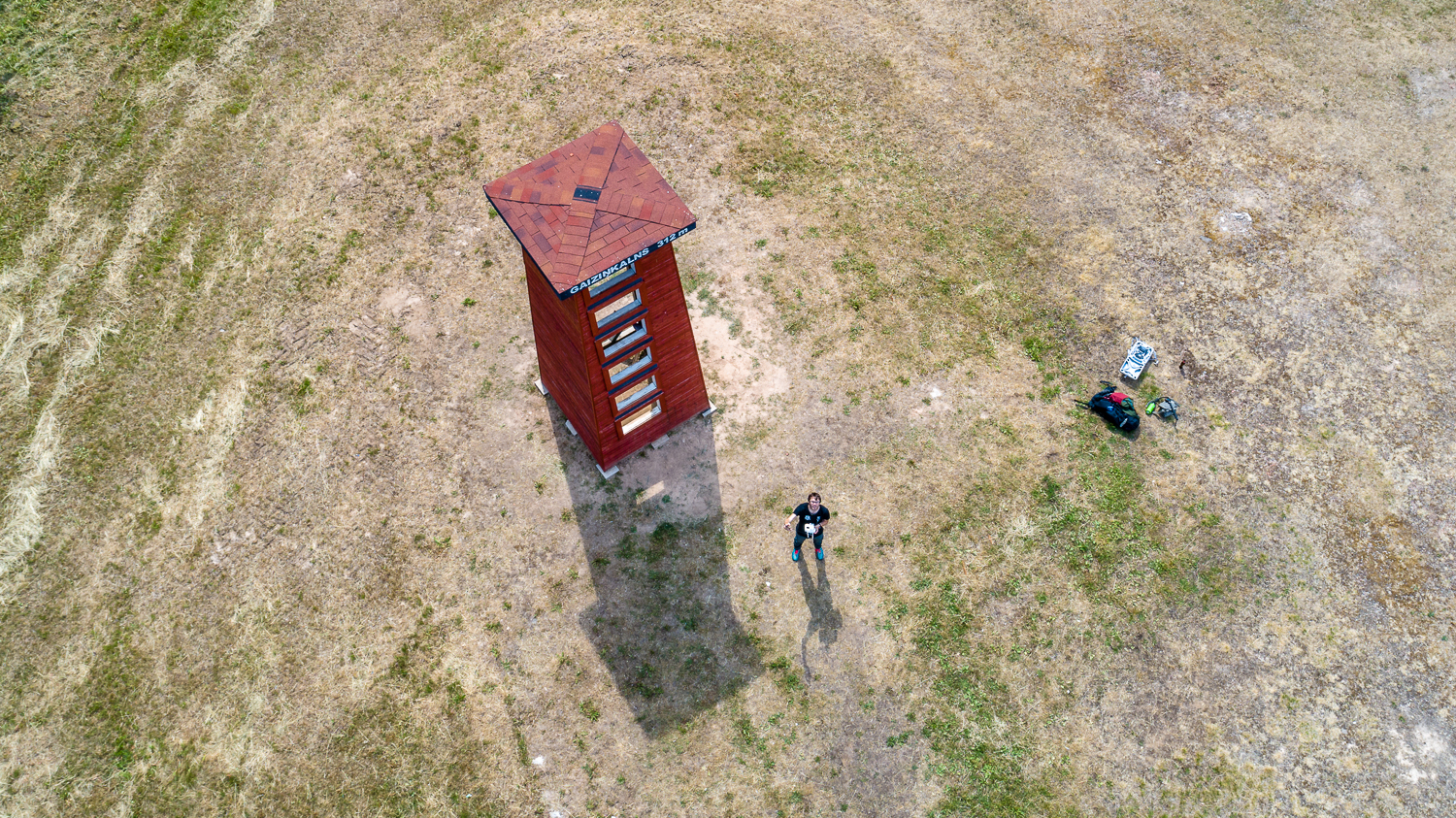 The second mountain on my journey Gaiziņkalns was a bit disappointing. There was a tiny tower on the top but no view from it. In winter you can use there a small lift for skiing and during summer a water slide. Unfortunately everything including a restaurant was closed there during my visit. Get prepared for a gravel road on the top. I enjoyed my trip there anyway. I had other interesting experiences around…
Date of summit: 18th June 2018 14:35  
Travelling mode: Scooter + hiking from the parking lot 
Height of the peak: 311m 
Hiking distance: 480m 
Time to ascend: 6,5 minutes 
Map of my hike: Movescount 
Personal rating of the mountain: ** (6 stars maximum) 
Beer on the peak: Lačplesis Amber ** (6 stars maximum)

After my epic night on the biathlon stadium in Estonia I woke up pretty early. Better said I couldn't sleep much so I decided to set out for a new journey during sunrise at 4:30. I enjoyed a nice waking up nature around me on the way. The Baltics has some really nice places to offer. My favourite ones were the Estonian national park Haanja looduspark, the small town Alukšne in Latvia lying by a large lake and of course Riga.
Are you alive?
At around 10:00 I realized though that I am falling asleep while driving my scooter so I decided to take a break. I found a nice spot in a field and decided to take a nap. After ca one hour I was woken up by a local farmer with the words: "Are you alive?" Probably, the farmer has never seen a person taking a nap in the field before.
Anyway, the nap gave me new energy to get to the highest peak of Latvia. Except the terrible gravel road everything worked well. The peak Gaiziņkalns was not as interesting as the Estonian one though. The tower was very low so you don't have any view. Only my drone had. Maybe, it is better to visit the mountain in winter because there is a skiing lift.
Pink soup Saltibarsciai
My biggest experience from this peak was ordering a soup in a nearby restaurant. First, it was cold. Second, it is pink! Is it really a soup? Anyway, it surprisingly tasted well 🙂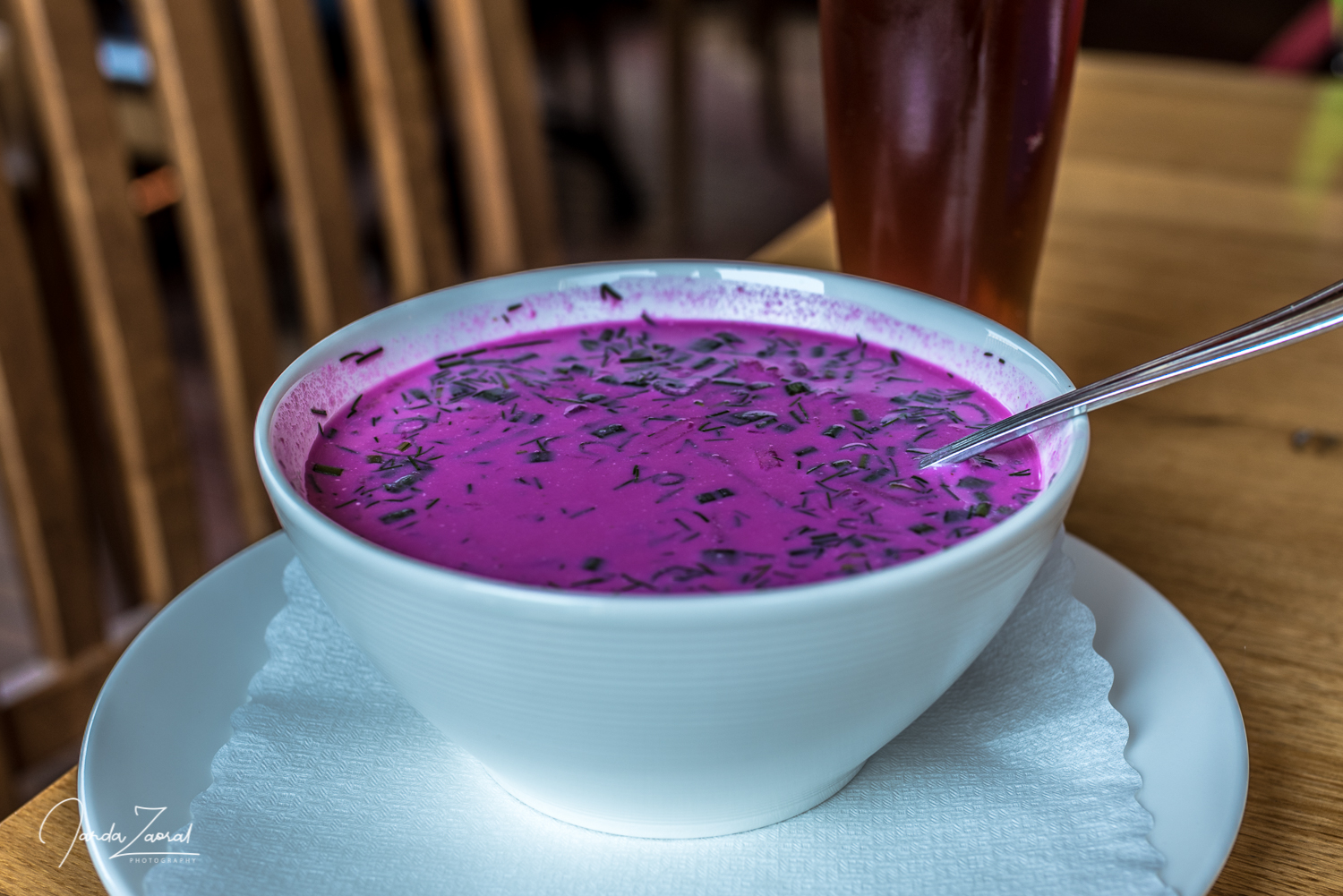 On the way back I had to hurry to get my bus connection to Vilnius. That didn't worked out well. In one sharp gravel turn I lost control over my driving and ended up in a ditch. I can be glad that nothing happened. That made me to slow down and rebook my bus.
My tips for Gaiziņkalns
Choose wisely your means of transport to Gaiziņkalns
Take care what you are ordering in local restaurants
Check in advance the opening times of local attractions