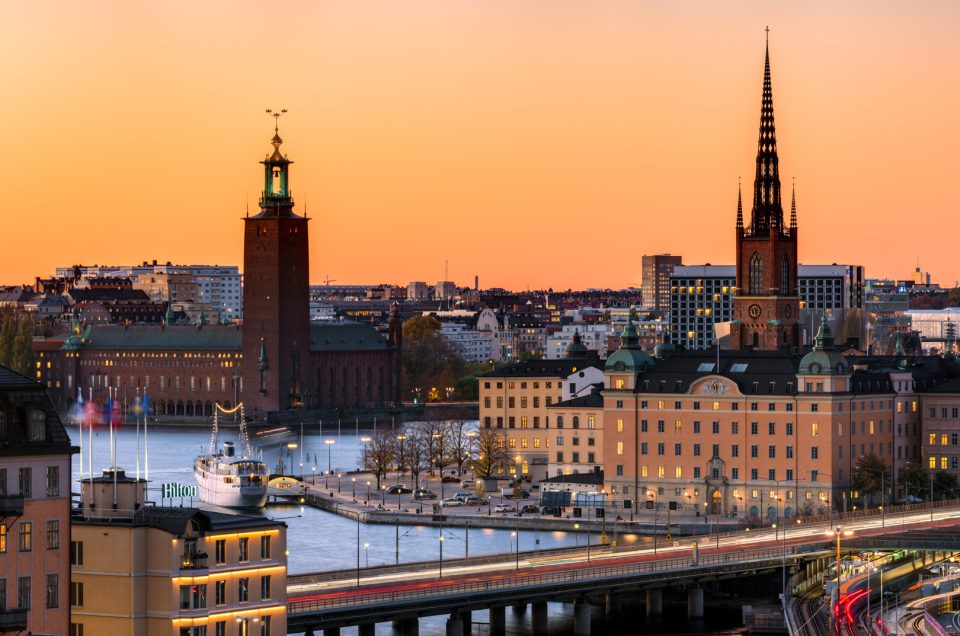 I have been living in Stockholm for almost ten years and I'm very happy to call it my home. What I like most about the capital of Sweden is its countless viewpoints where you can marvel at the city, nature or the sea. Below you can find my favourite towers offering the best views as well as rocks or hills where you can even have a picnic or bbq while you enjoy the views. Don't miss them when you visit Stockholm.
Monteliusvägen – hidden gem which you cannot miss
The first four tips can be made during one long walk. Start at Slussen and head to Monteliusvägen which offers my favourite viewpoints over the city. It is a scenic walking path that runs along the hillside in the Södermalm neighborhood. The path offers the most beautiful panoramic views of the city's Old Town and Riddarfjärden bay. If you would like to have a picnic or bbq, check out Ivar Los park which you'll find on the way. My recommendation is to plan this walk during sunset time as these Stockholm viewpoints are the msot beautiful during this time of the day.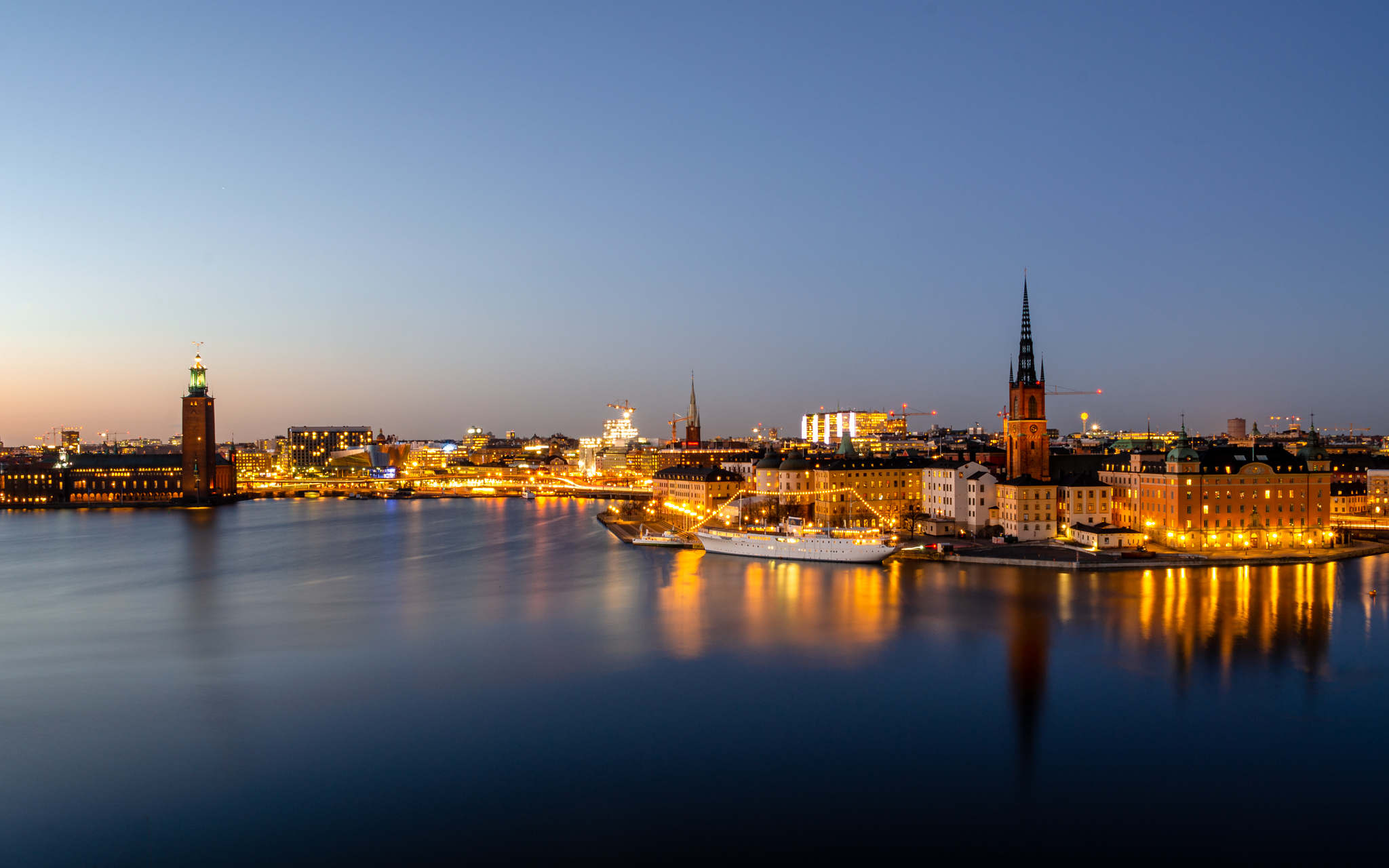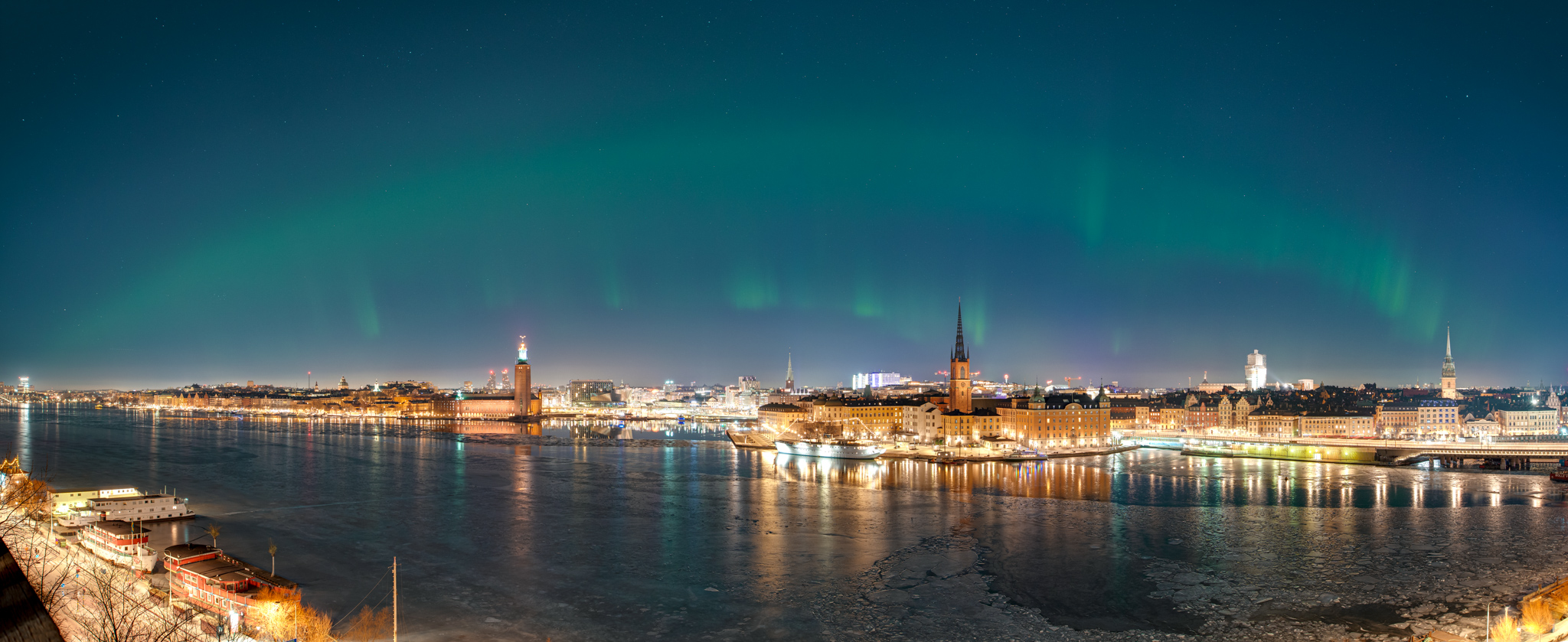 Skinnarviksberget – the best bbq spot in Stockholm
After visiting Monteliusvägen, it can be a good idea to continue towards Skinnarviksberget. It is another popular viewpoint in Södermalm and since it is a bit further it offers a bit different view of the Old Town, lake Mälaren, and the city center. Skinnarviksberget is a large cliff which is popular for picnics, barbecues and relaxing.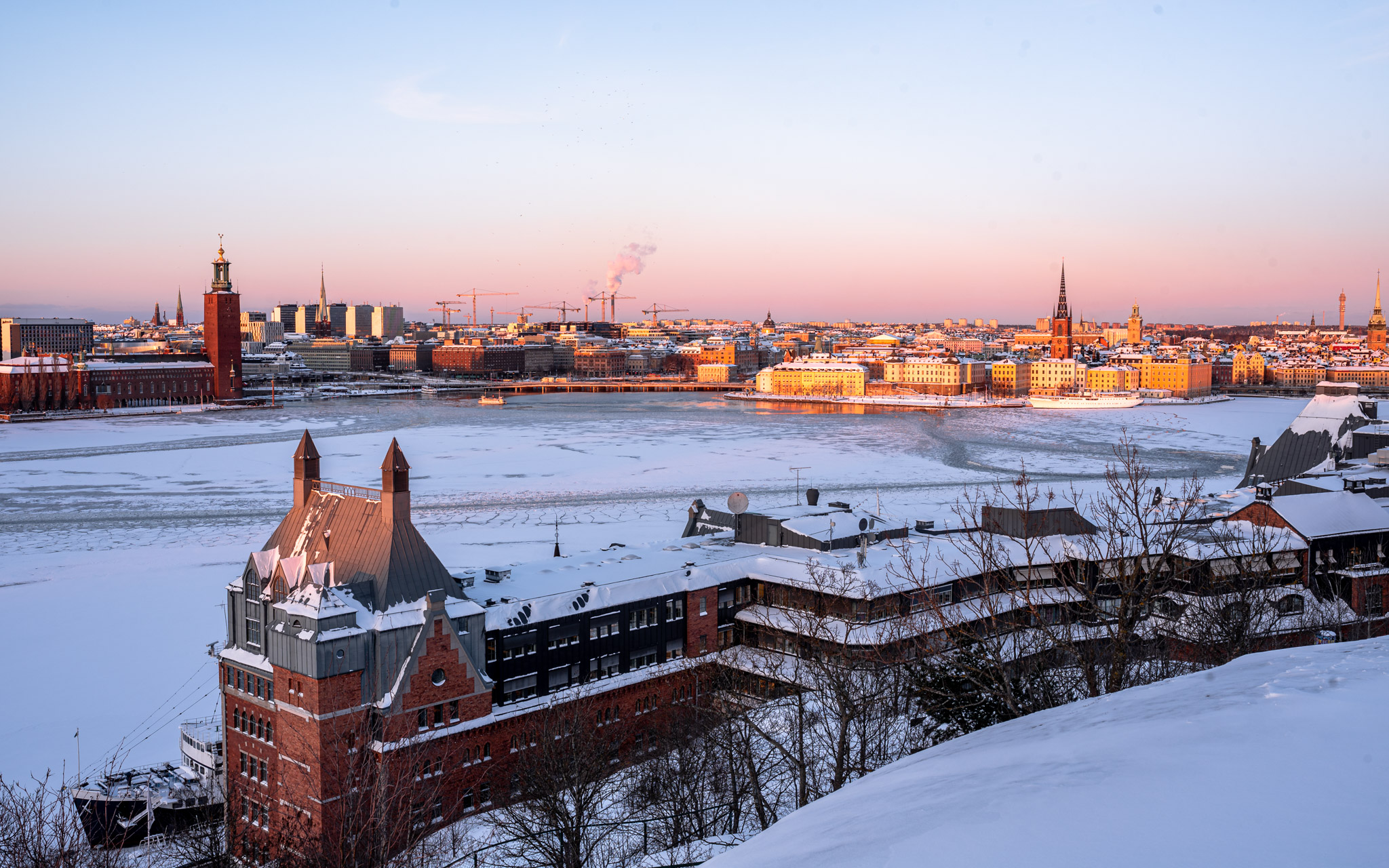 Västerbron – bridge with the best view
If you want to take an even longer walk, continue from Skinnarviksberget to Västerbron. This bridge connects the island of Södermalm with Kungsholmen and offers a great view of Stockholm's skyline. This bridge is surprisingly pretty high which is appreciated by tourists, but a bit less by marathon runners who regard this bridge as the biggest challenge during the Stockholm marathon due to its elevation and winds.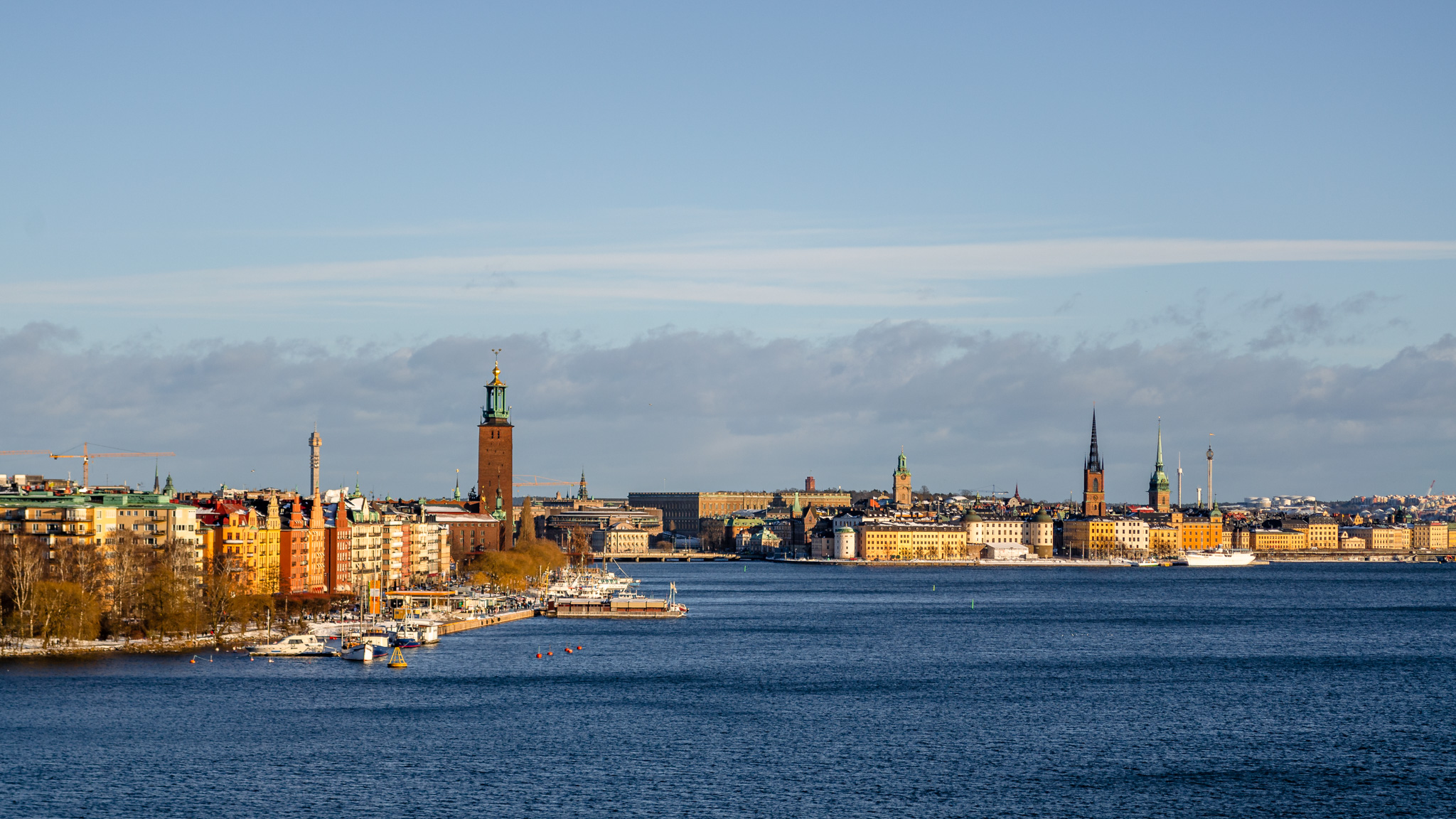 City Hall Tower – the best Stockholm viewpoint over the old city
Once you pass the bridge, continue along the coast of Kungshomen and head to the tower of Stockholm's City Hall which offers an impressive view of the city. I especially appreciate the look over the old city (Gamla Stan). The tower is usually open only during summer months. Check out the opening times and current prices at City Hall's website. This is another must-see if you like viewpoints.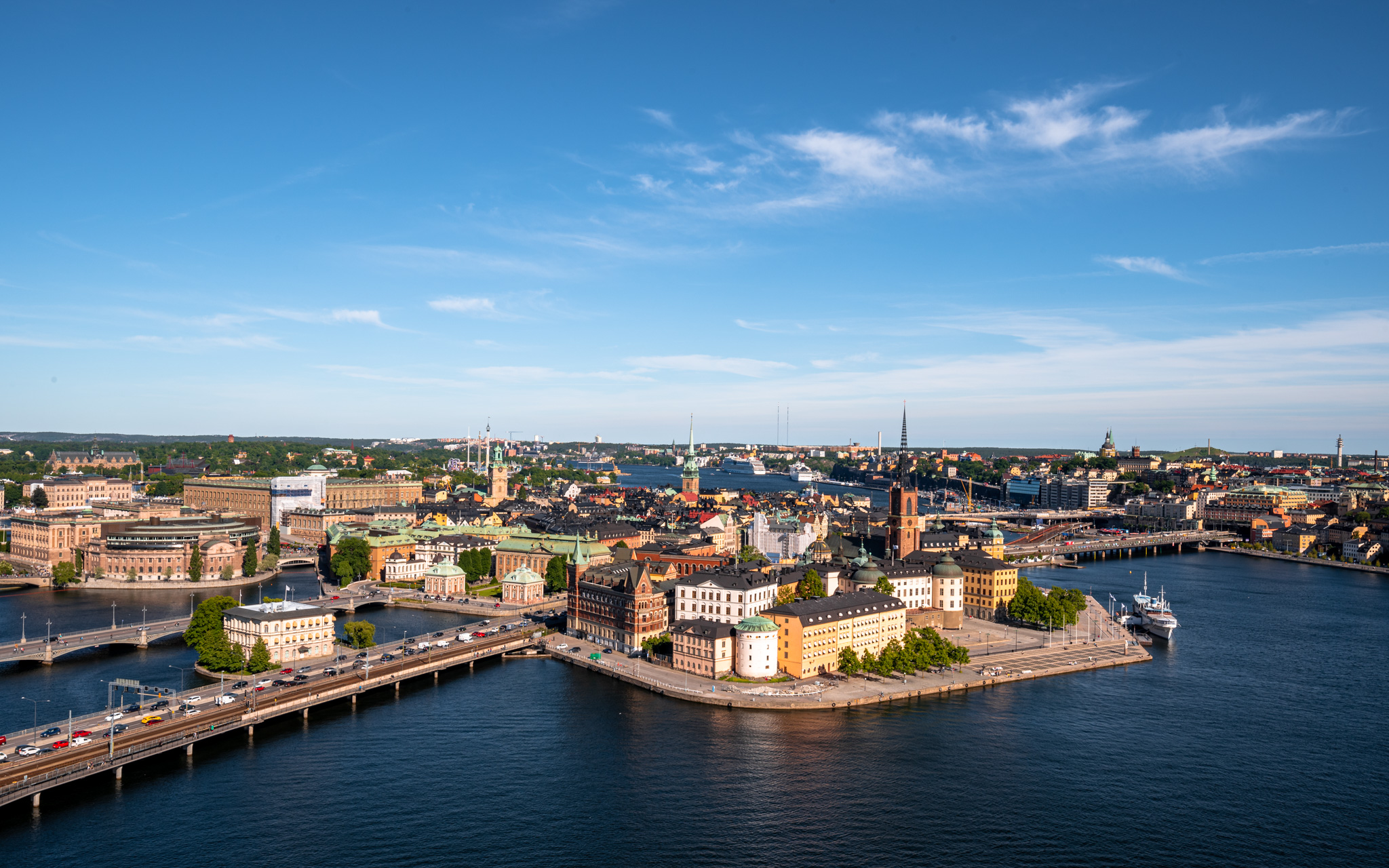 Hammarbybacken – the view from a ski slope
Now, we will move a bit further from the city centre to the largest hill of Stockholm. Hammarbybacken offers a ski slope in winter and great mountain biking during summer. On the top you will have a wonderful view over the south of the city. This place is also very good for having a picnic in summer.

SkyView at Avicii arena (Globen) – the view from the sun
Avicii arena (formerly called Globen) is a famous indoor arena located in Stockholm. Besides exciting events, it also offers SkyView which offers unique view of Stockholm from a gondola. The gondolas ride up to the top of the top of this large spherical building, and offer a panoramic view of the city.
Btw, did you know that the Avicii arena also represents the sun? It's a part of the world's largest scale model of the Solar System spread across Sweden.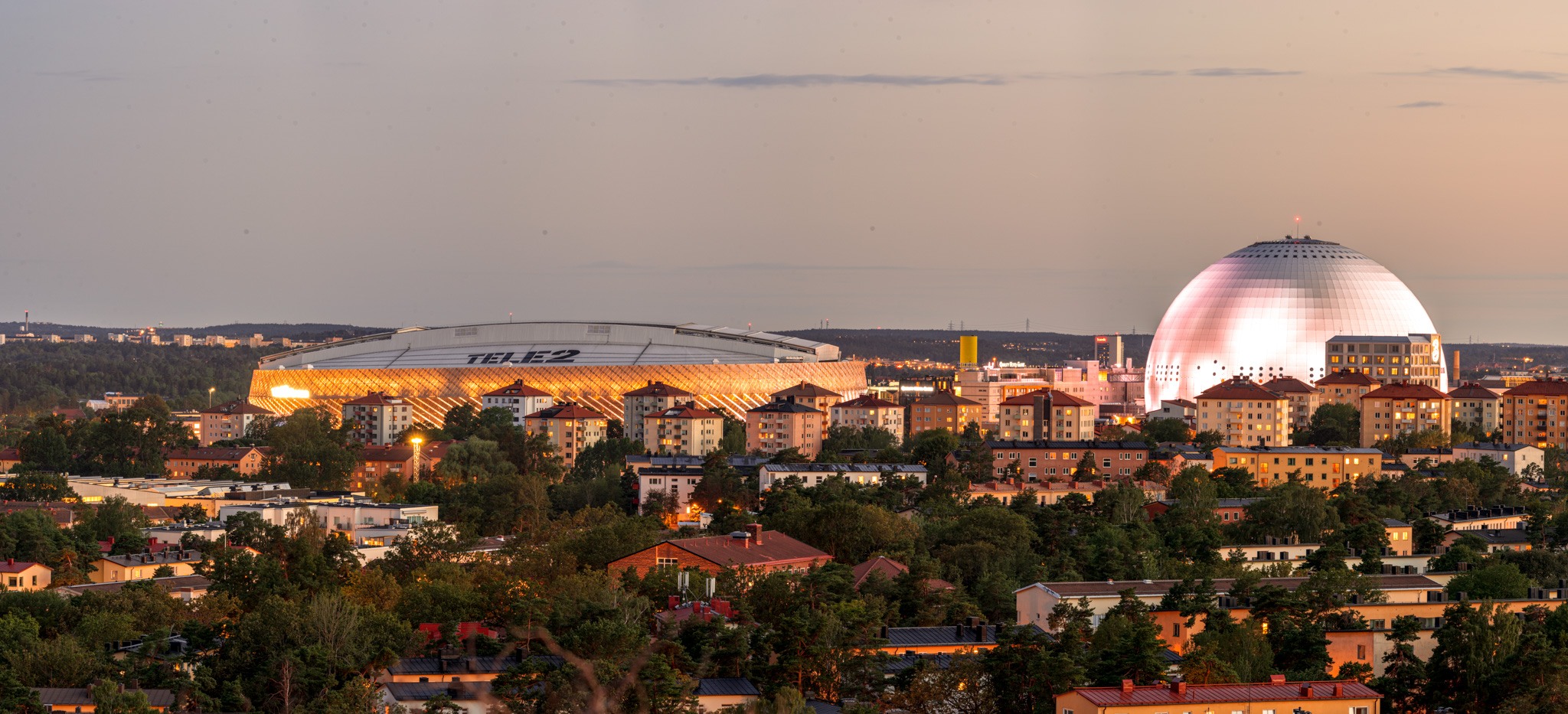 Katarinahissen
Let's get back to Slussen. There you will find an old elevator that offers a great view of Stockholm's harbor and surrounding neighborhoods. The elevator itself is under construction at the moment but you can get up to the viewing platform via Götgatan and Hökens gata.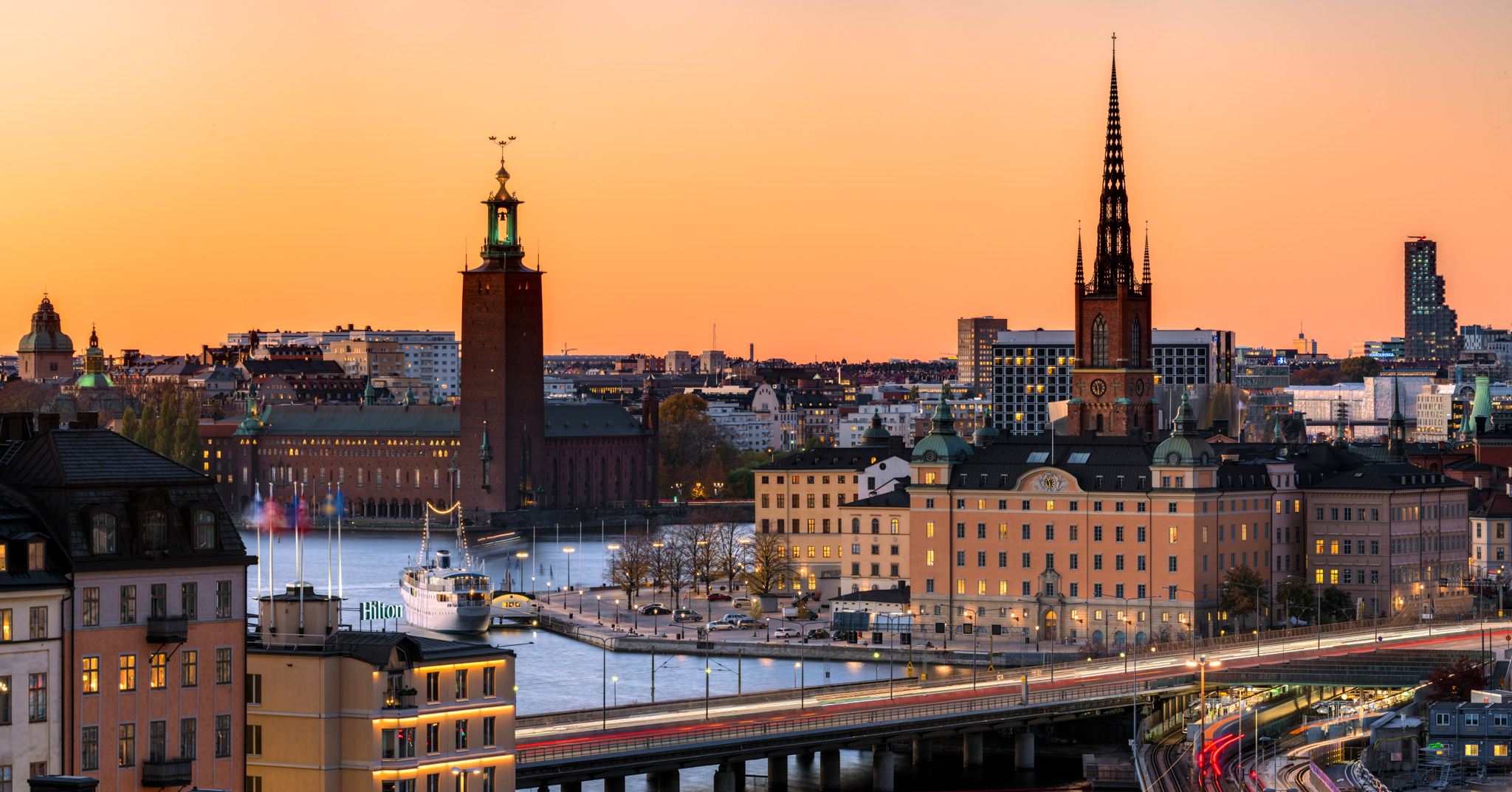 Fjällgatan – the view over eastern Stockholm
If you head from Slussen to the east instead of west (where you would reach Monteliusvägen), you will have wonderful views from Fjällgatan. You can see from there Gamla Stan from the other side as well as the islands Skeppsholmen and Djurgården. There are also several restaurants and cafes nearby where visitors can enjoy a meal or a drink while taking in the view. A good example is Mosebacketerrassen.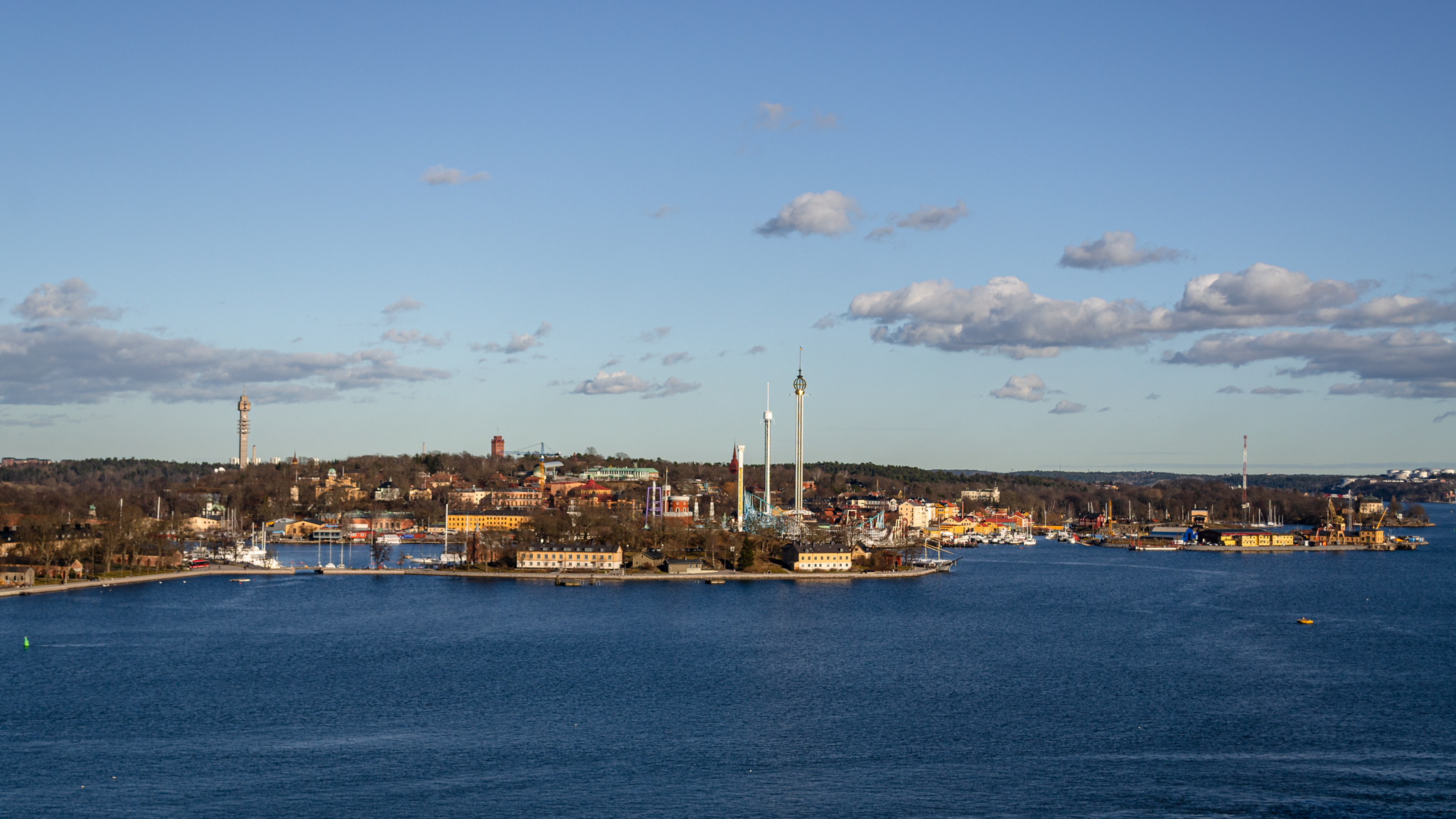 Rooftop at Kulturhuset – the best view over Sergels Torg
If you would like to take some nice lunch, coffee or a drink and enjoy a view at the same time, you can visit the rooftop café at Kulturhuset. There you will have the best view over the largest square in Stockholm – Sergels Torg.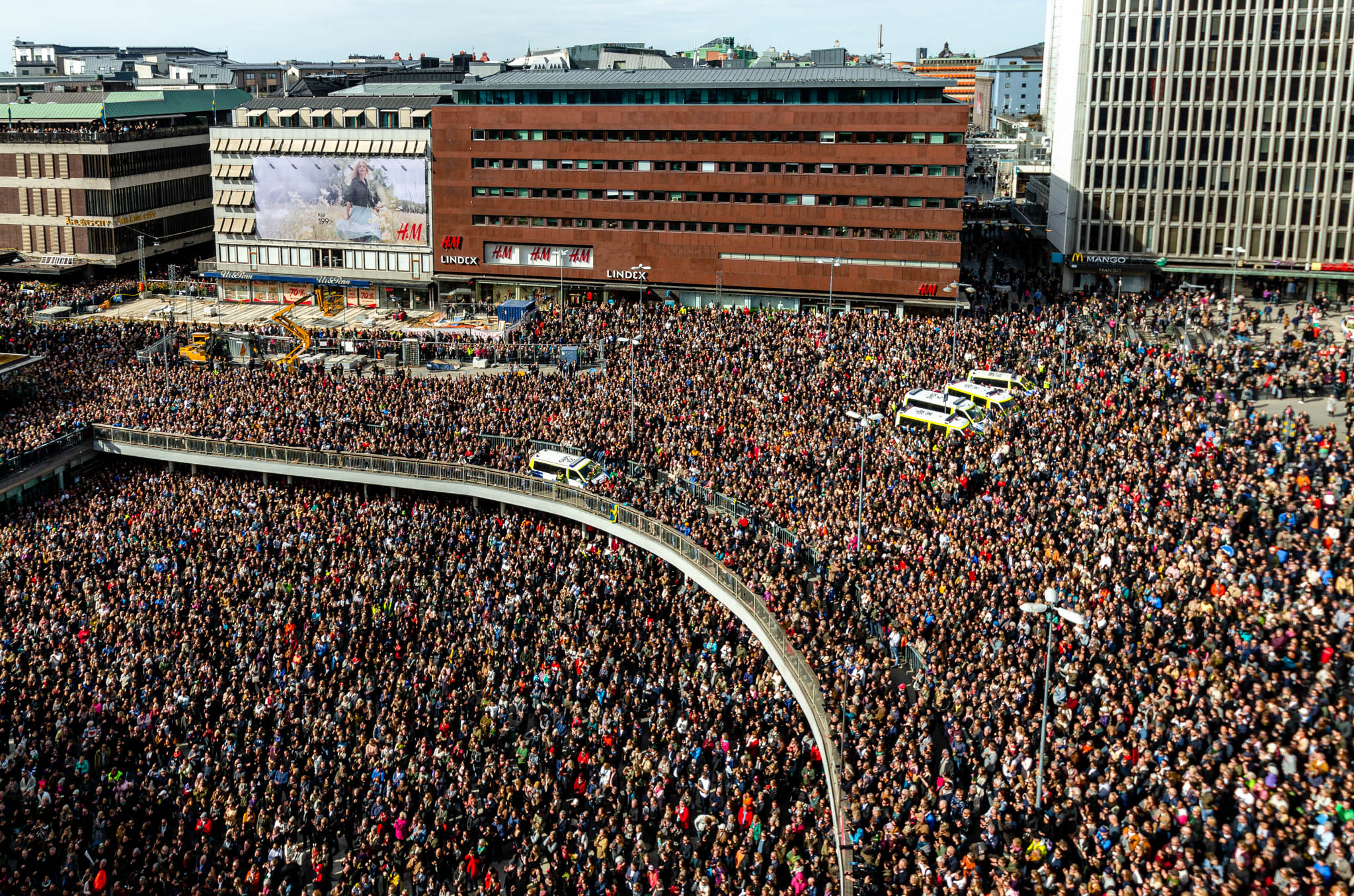 The Nest Wellness – Stockholm's infinity pool
Stockholm viewpoints can also be relaxing. The capital of Sweden has its own infinity pool on a rooftop where you can marvel at Stockholm city centre while chilling in a pool with a glass of champagne. If you would like to experience some luxury, head to the top floor of this Scandic hotel and try its spa.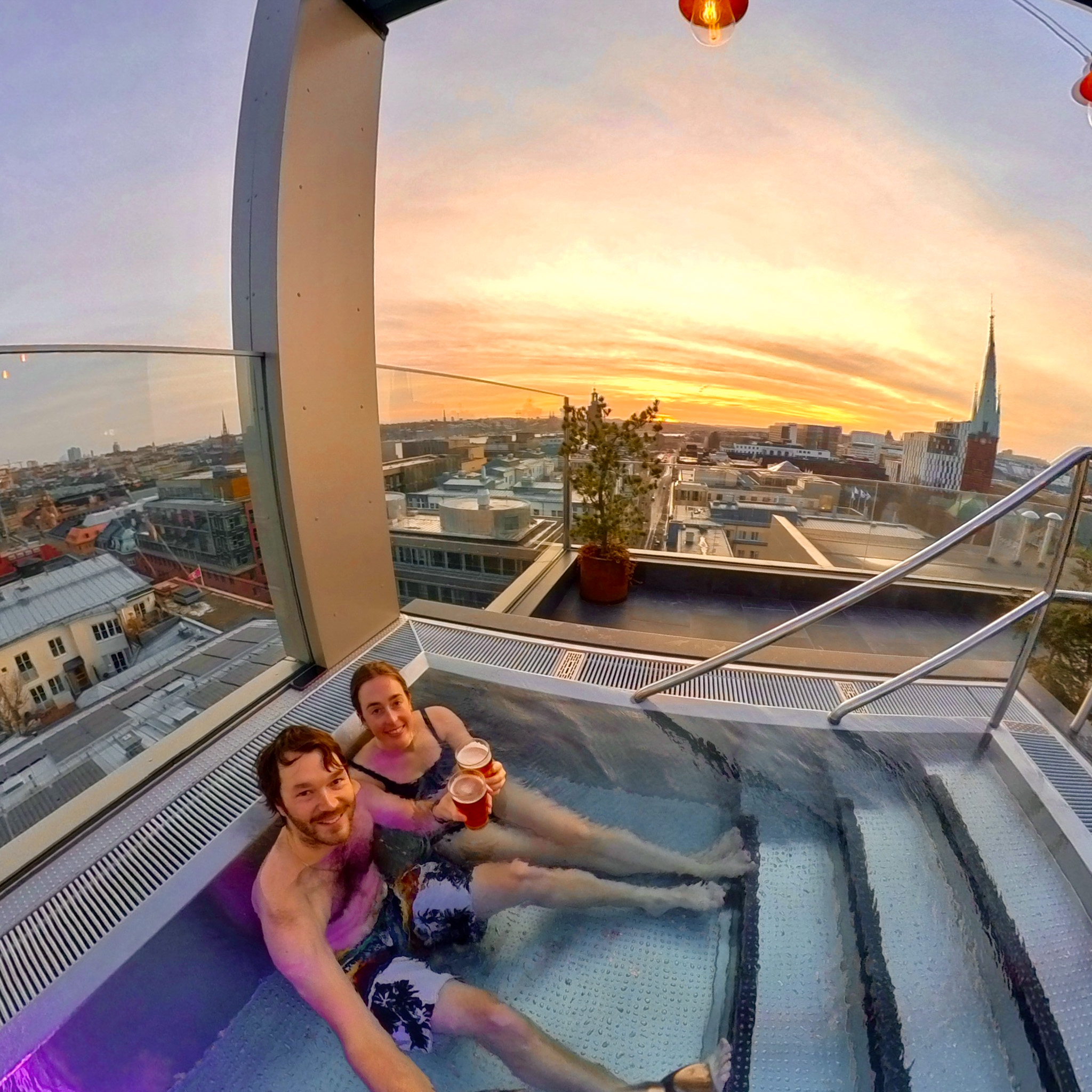 Kaknästornet – the highest point of all Stockholm viewpoints
This TV tower is the tallest building in Stockholm and offers a spectacular view of the city. Unfortunately, it was closed in 2018 for visitors for military reasons. Let's hope it will be open again. Until then, you can take a look at my pictures taken from the top before 2018.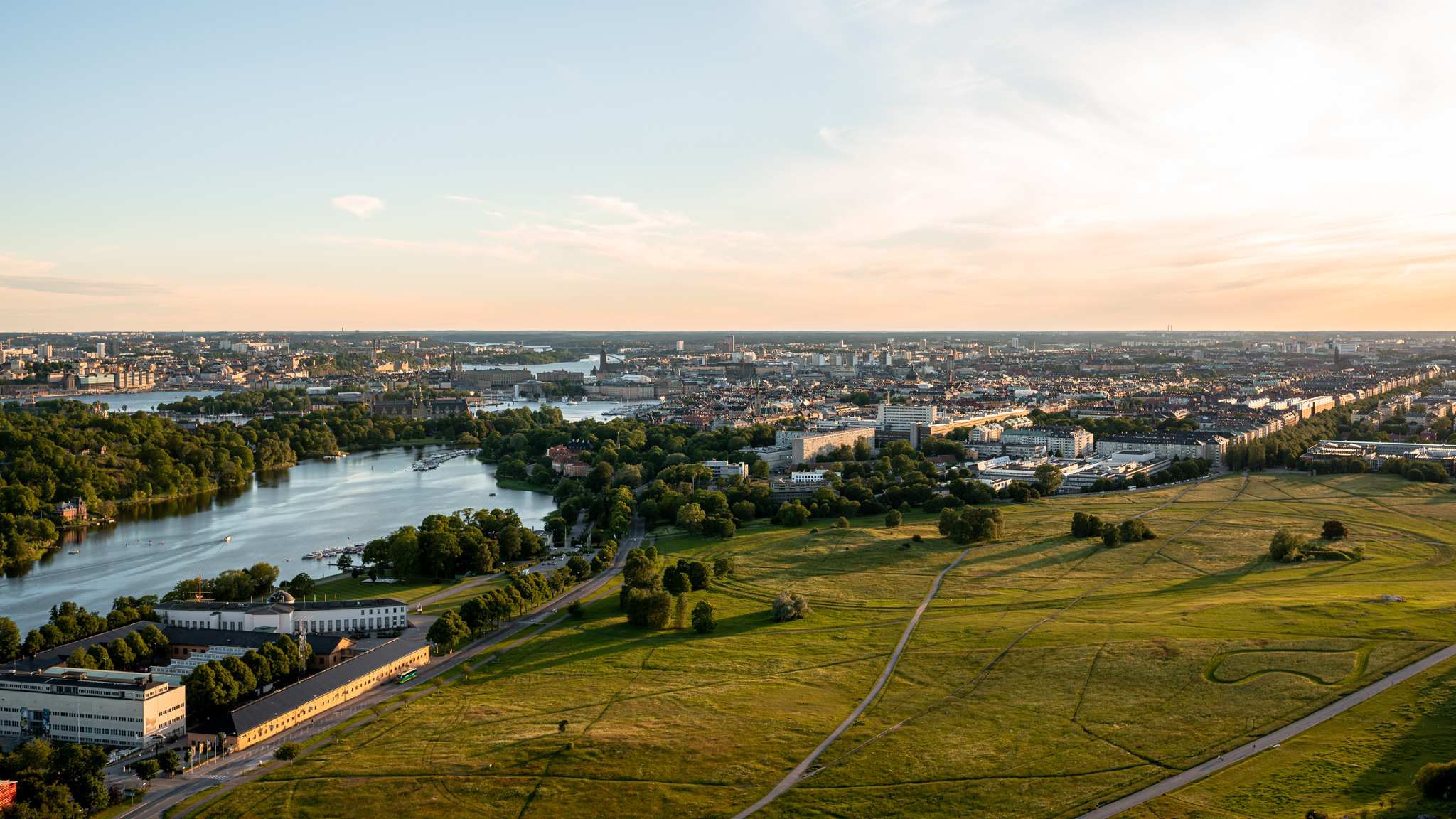 Would you like to find more Stockholm viewpoints?
Visit the official website of Stockholm tourism for more tips. Are you looking for more tips about other activities in Stockholm and Sweden? Take a look at my other articles.