Last Updated on February 13, 2021 by Jarda
Until recently, Đeravica was considered to be the highest mountain of Kosovo. However, the border between Kosovo and Northern Macedonia was adjusted and it moved to the top of Rudoka e Madhe (also known as Velika Rudoka in Macedonian and Maja e Njeriut in Albanian), which is 2 meters higher than Đeravica. It means that there is a new highest point of the country. How was my climb to this 2658 m high mountain?
Date of summit: 7th May 2019 13:40 
Traveling mode: Winter Hiking
Height of the peak: 2658m
Hiking distance: 11.75 km 
Time to ascend to Rudoka e Madhe: 5 hours 15 minute 
Elevation climbed: 1416m 
Map of my hiking to  Rudoka e Madhe: Movescount
Personal rating of the mountain: **** (6 stars maximum) 
Beer on the peak: Sabaja IPA **** (6 stars maximum) 
After climbing the highest point of Northern Macedonia and Albania – Golem Korab, I changed my climbing partner. My mum had to go back to work, but I could welcome another awesome woman. My girlfriend Joanne joined me for the next three mountains – the highest points of Kosovo, Montenegro and Bosnia and Herzegovina.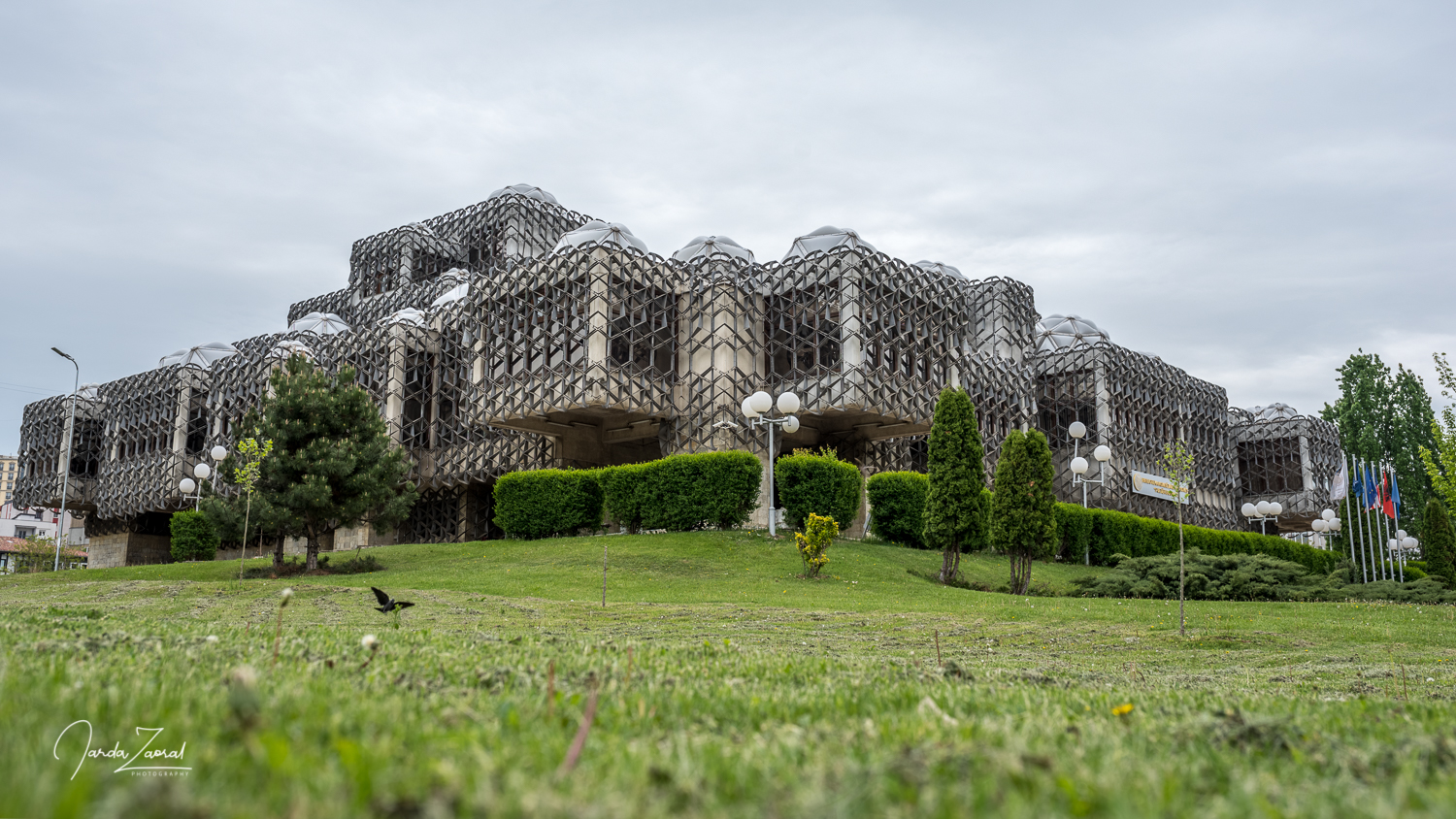 The weather was still worse than expected. We had to wait three days until the weather was reasonable enough to climb Rudoka e Madhe. We took advantage of the break from the mountains and explored the Albanian coast. Even though it was raining we enjoyed biking on the beach.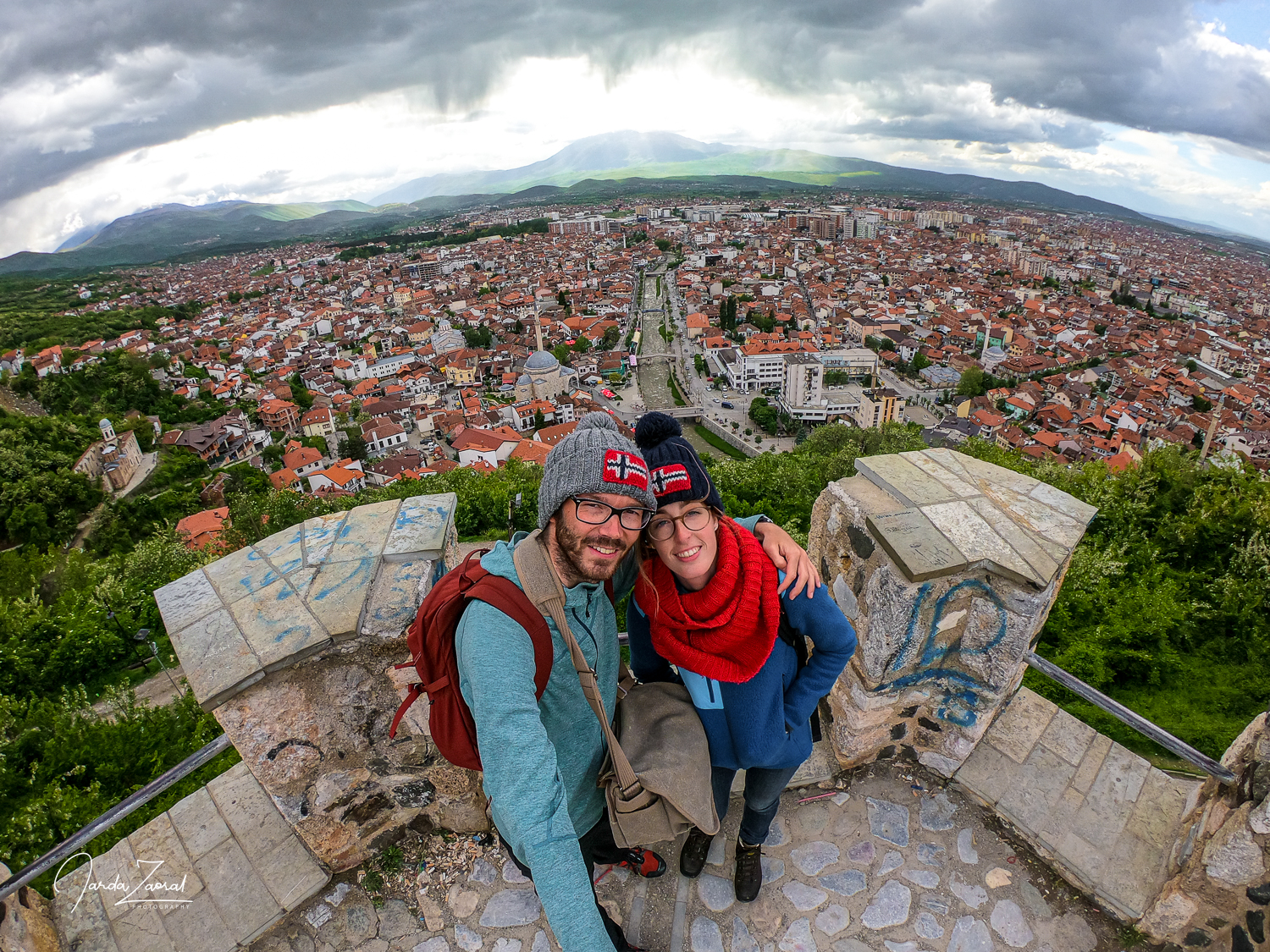 When the weather was finally getting better we headed to the Arxhena ski resort in Kosovo where you can find the starting point to Rudoka e Madhe. We passed the nice city Prizren, a UNESCO World Heritage site, and then many cows, sheep and goats on the road before we arrived to hotel Arxhena just next to the ski resort.
In a horror movie
It looked very modern from a distance. We wondered: "Maybe, that's why it was so expensive on booking.com. It might be a luxury!" However, when we entered it looked terrible inside. Unfinished constructions, holes in staircases, reception covered by plastic, no radiators. Will we survive here until the morning?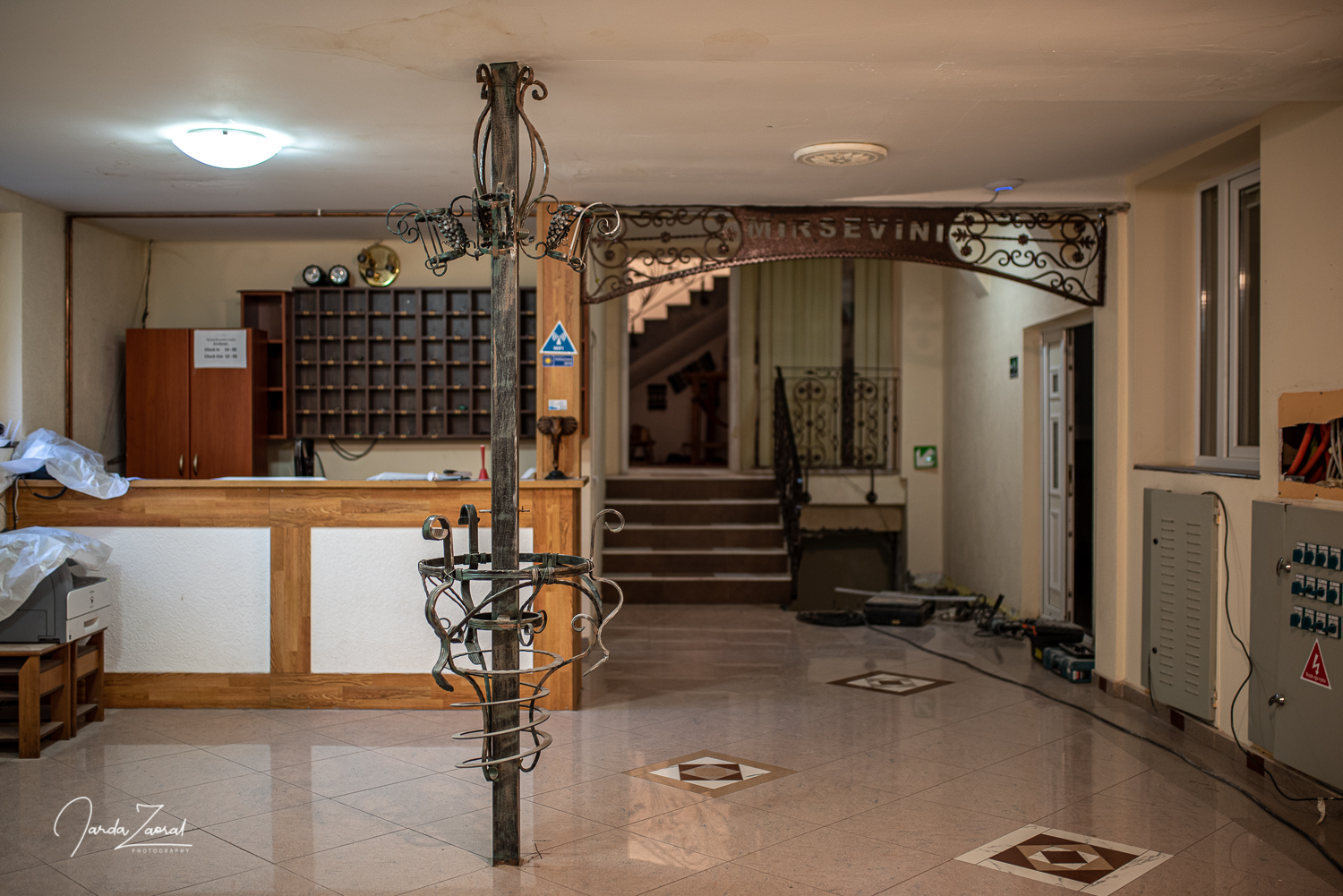 We did even though it was cold at night. We got up at six o'clock to have extra time in case the weather forecast didn't work and that was a good decision. It was supposed to be sunny but we got a surprise. When we looked out of the window it was completely white outside. New snow and cloudy. We expected snow on top of Rudoka e Madhe but not here next to our hotel which lies only at 1500 meters above sea level. Really? It is the 7th of May!
Well, the hike will be all in the snow. After a quick breakfast we set out on our journey. It was beautiful outside. The landscape looked like in a fairy tale with the fresh snow. I must admit that the locals chose a beautiful spot for the ski resort. The sharp rocks surrounding the hotel covered by snow looked amazing.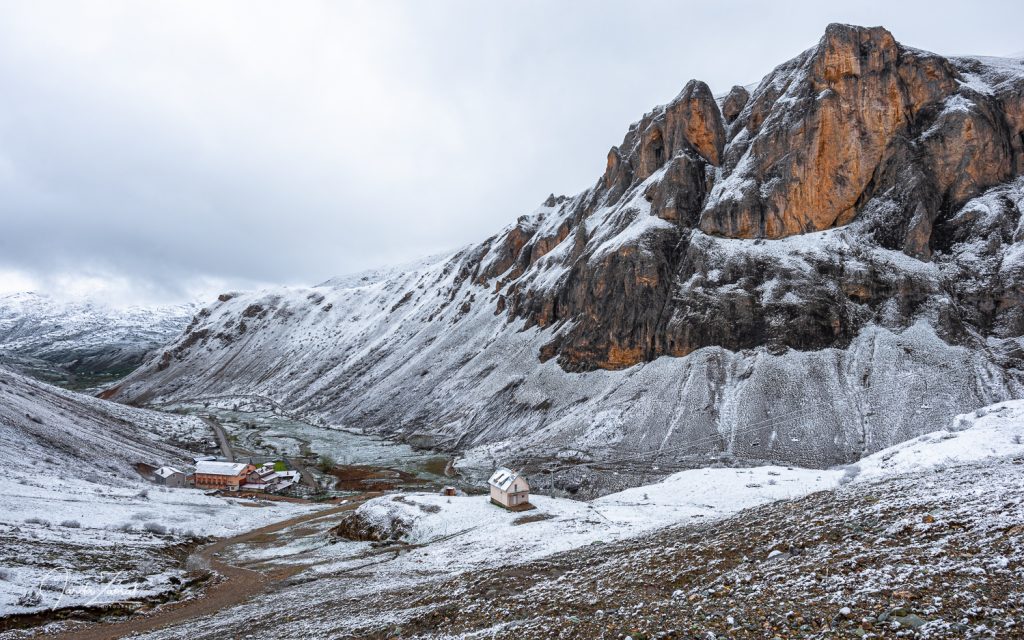 The first part of the journey to the highest point of Kosovo was going on the slope. It was the steepest part of the tour. The skiing season was already over so the lift was not in operation. After the initial climb we followed an approximately 5 km long valley until we reached an abandoned farmhouse. We were lucky that the clouds were constantly getting higher, so we still had a nice view over the "sugar covered" landscape.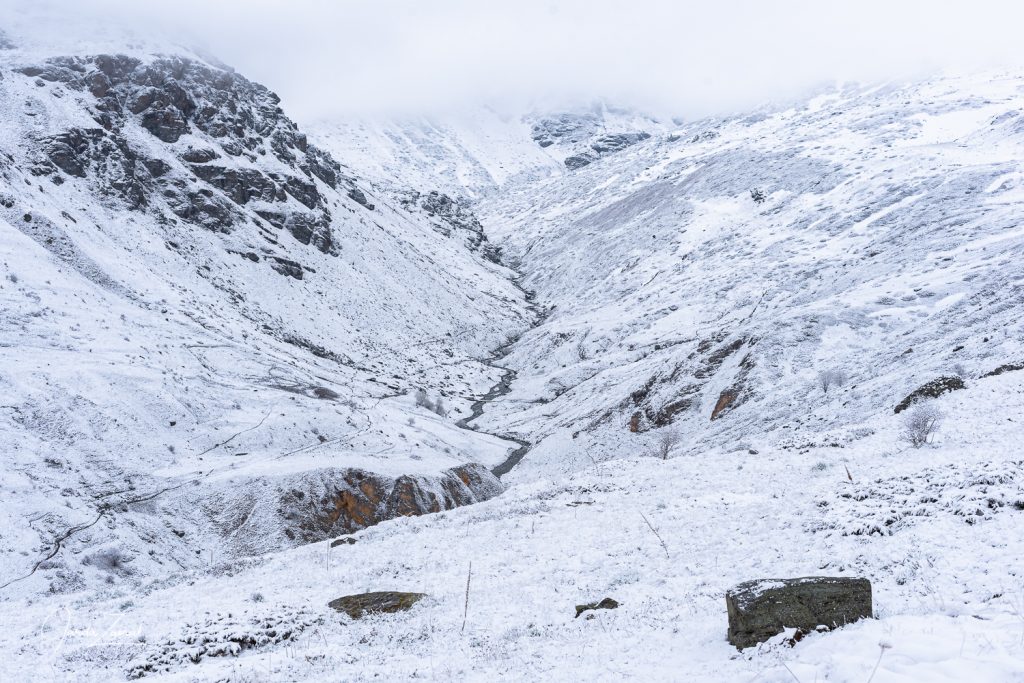 Sudden tough winter expedition
Behind the farmhouse, it was clear that the climb will be more challenging. The freshly fallen snow was joined by snow from the past winter months. There were no traces in the snow at all. It looked like no one had gone to the summit of Rudoka e Madhe in recent days. Who knows if anyone at all this year.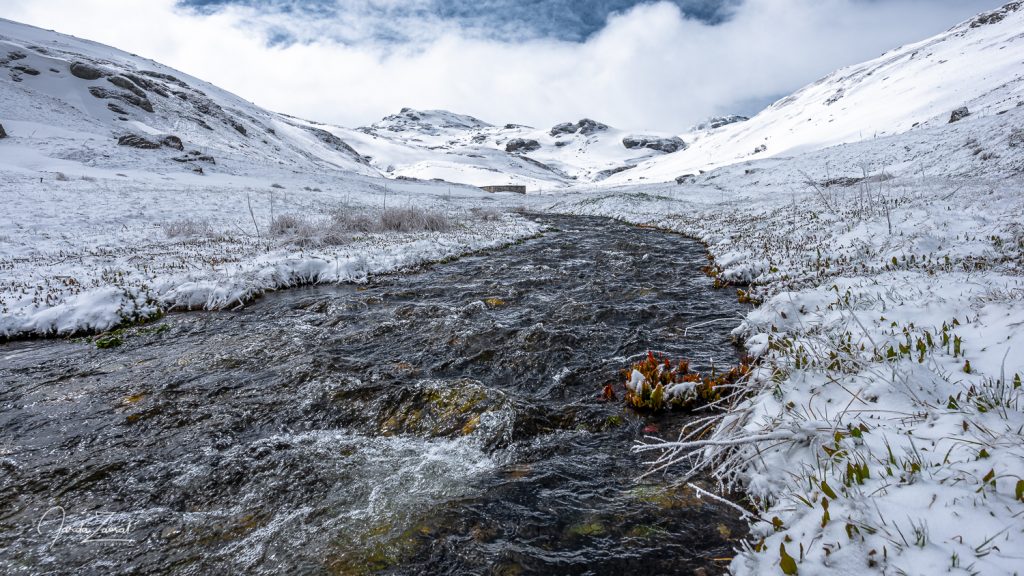 We had to make our own way. I wish we would have had snowshoes. We got deep with every step. The hike was getting tougher and tougher and the clouds suddenly dropped. We ended up in a dense fog. We couldn't see further than a few meters. Thanks to GPS we could still continue towards the summit. Luckily Rudoka e Madhe isn't steep so we weren't scared of complicated terrain like on the way to Golem Korab in Macedonia.
During the final ascent, there were parts of deep snow and ice. We were glad we had crampons with us. We put them on and continued. The higher we were, the stronger the wind blew. It brought fresh snow and it sometimes felt like we were climbing Everest. A kilometer before the summit of Rudoka e Madhe we passed a 2629 meter high peak and continued along a ridge. Here the terrain was supposed to be a bit more steep but we couldn't see anything. Luckily the snow was frozen and solid so we weren't scared of avalanches.
After a while we saw a small column in front of us. That's Rudoka e Madhe! We are on top of Kosovo. We had no view but we were happy we managed it. I enjoyed the winning feeling with a peak beer and Joanne with coke.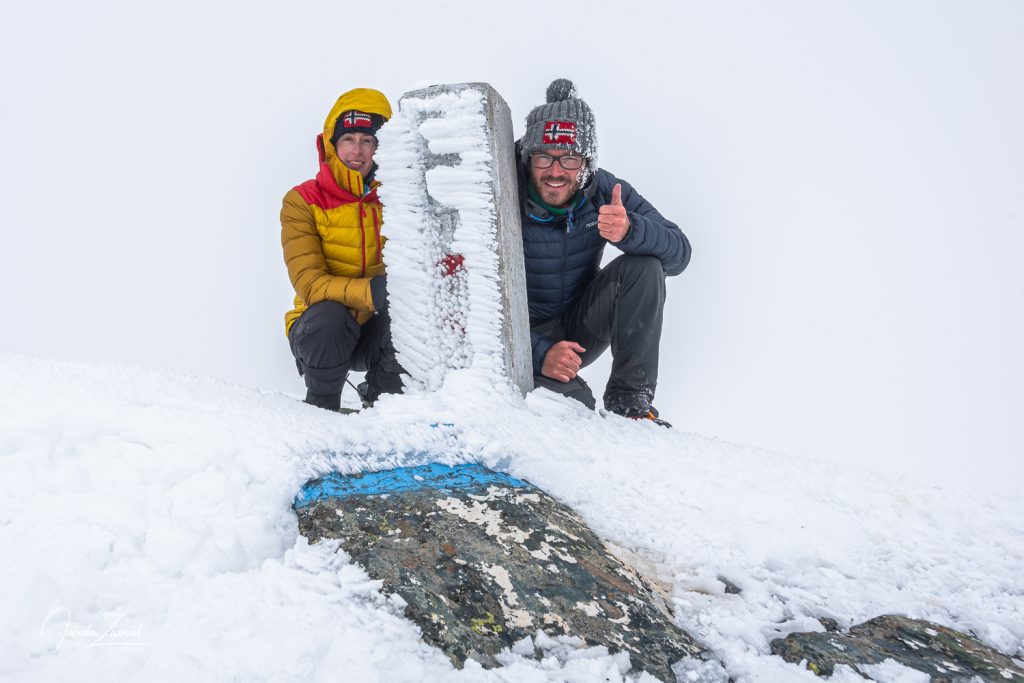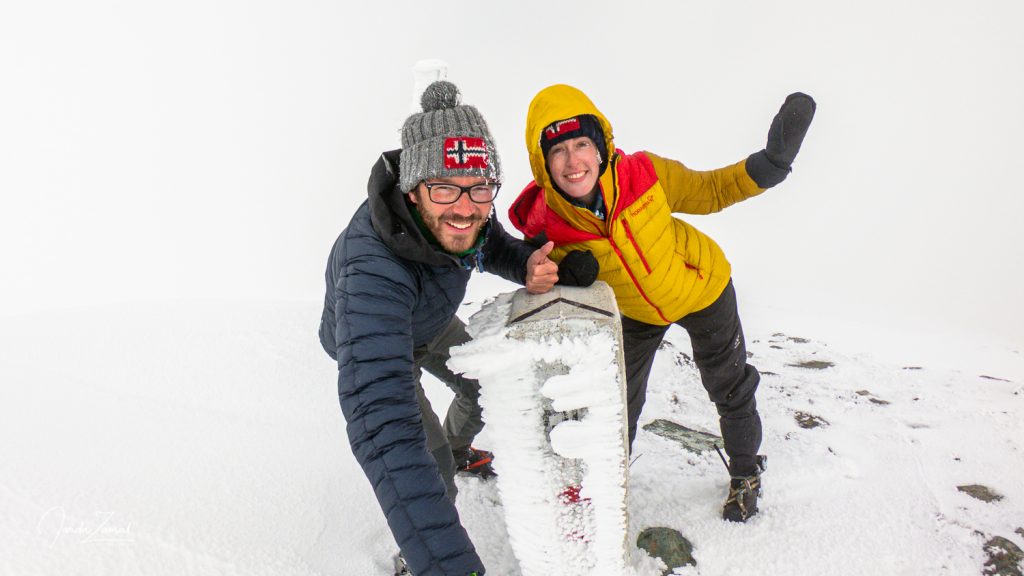 We followed our traces on the way back so it was much faster. After four hours we got back to our hotel where we got a tasty soup. We were tired but we definitely didn't want to stay in the hotel for another night. In addition to the unpleasant hotel experience, we had also checked the weather forecast. The next day it should be clear sky in Montenegro and then 5 days of heavy snowfall. Tomorrow or never. We have to try climbing the highest point of Montenegro!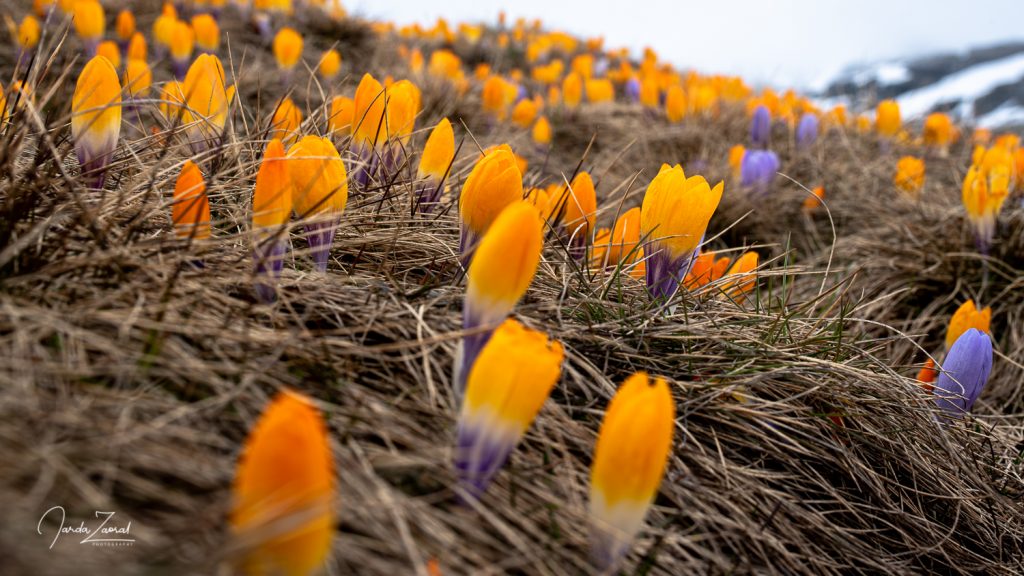 My tips for climbing the mountain Rudoka e Madhe:
Do not stay overnight at the Arxhena Hotel. In addition to the terrible atmosphere, the hotel is also very expensive.
The hike is very long. Don't underestimate food and water supplies for the trip.
The orientation can be more complicated. Be sure to take GPS navigation with you.
Visit the city Prizren, a UNESCO World Heritage Site, on the way.