Last Updated on February 13, 2021 by Jarda
After an easy hill in Belarus it's time to get back to the mountains. The eastern Carpathians reach Ukraine so we can find peaks over 2000 meters high there. The highest mountain Hoverla is 2061 meters high.
Date of summit: 25th April 2019 8:55 
Traveling mode: Winter hiking
Height of the peak: 2061m
Hiking distance: 3.55 km 
Time to ascend to  Hoverla: 3 hours 55 minute 
Elevation climbed: 774m 
Map of my journey to Hoverla: Movescount
Personal rating of the mountain: *** (6 stars maximum) 
Beer on the peak: Putin Huilo ****** (6 stars maximum) 
To reach the Ukrainian mountains, my friends and I wanted to take an interesting night train from Minsk to Lviv. Unfortunately, such a journey is impossible due to the complicated Belarusian visa requirements. If you want to visit Belarus without a visa, you must enter and leave the country via Minsk airport. That's why we had to take a 500-kilometer-long flight to Lviv, becoming the most unnecessary ecological footprint of my expedition.
Travelling to Hoverla in a moving museum
Hoverla is located about 200 kilometers from Lviv, so we had another trip ahead. This time we could finally take a train. We arrived to Vorokhta, a village at the foot of Hoverla exactly on time. Ukrainian trains work as Swiss watches. It is just a pity that they do not run as fast as trains in Switzerland. It still took us six and a half hours to pass 200 km. Anyway, traveling by Ukrainian trains was a great experience. It is like travelling by a living "skansen".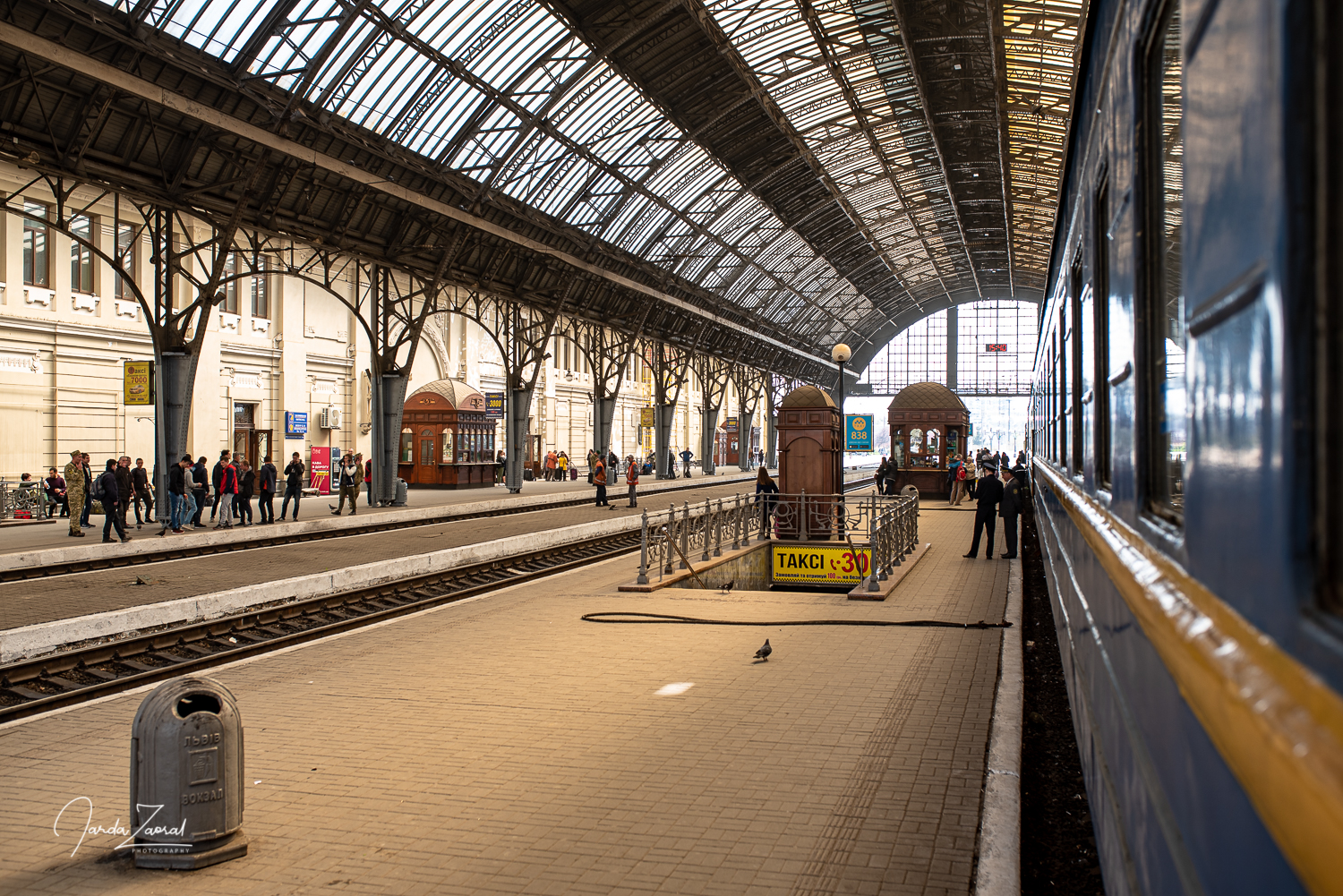 The next day we were looking forward to climbing the highest Ukrainian mountain. Since April nights in Ukraine are still very cold and there is still a lot of snow in the mountains, we didn't want to climb the mountain in the morning when the surface would be slippery. We didn't have any crampons with us and you can't hire any in Vorokhta. So we decided to climb Hoverla after lunch.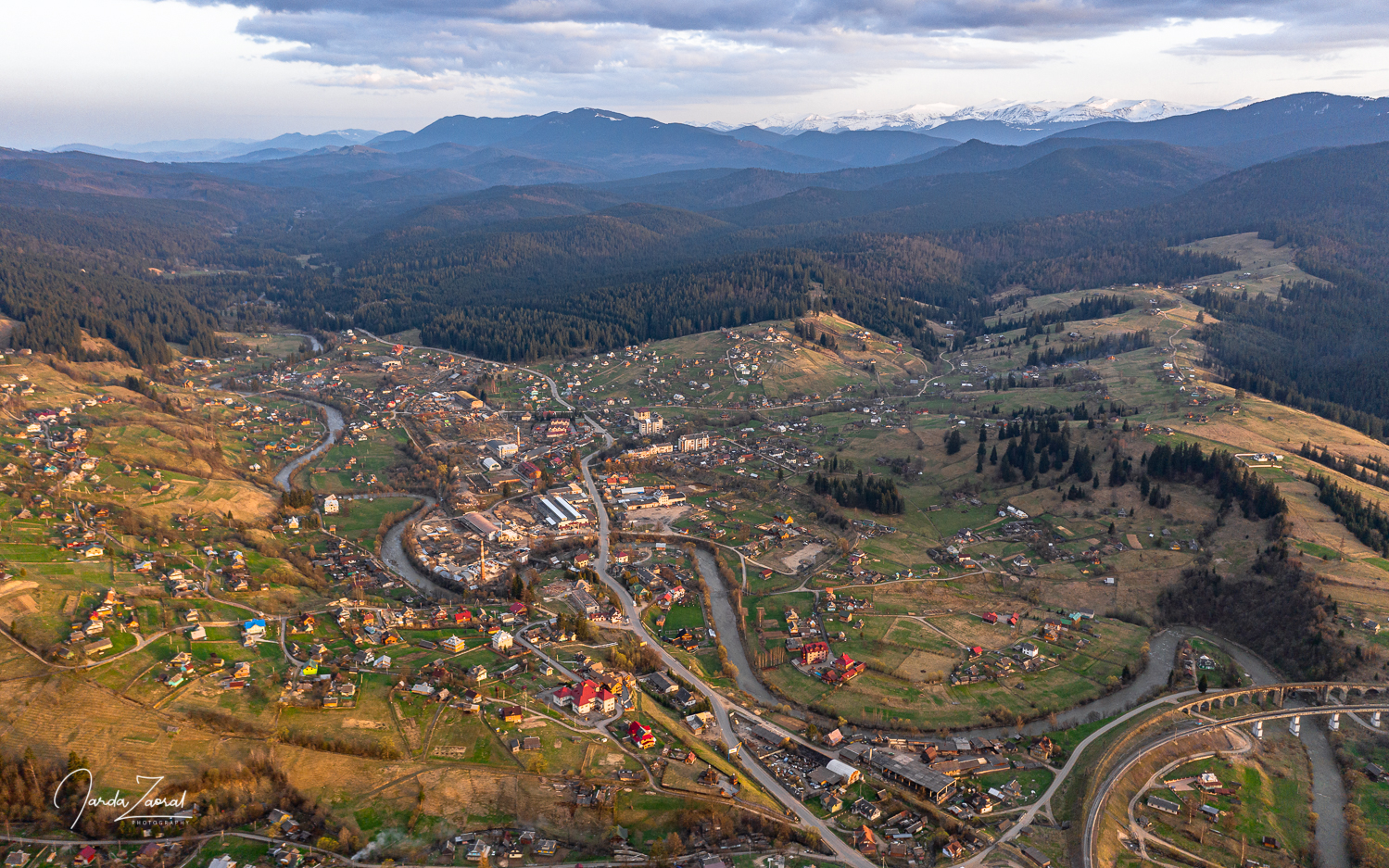 After eating a delicious potato pancake we called a taxi to go to the starting point of the hike to Hoverla – Zarosliak. Oleg who has worked on various projects in the Czech Republic for eleven years came with his taxi to pick us up. He could speak Czech fluently so we had a nice conversation. Apparently Oleg was pleased with his life in Ukraine, he was just complaining a bit about bad local roads and politicians who always promise to repair them but never do.
Rules are rules
In thirty minutes we arrived to the gate of the Carpathian National Park. We woke up a local guard of the national park and asked him to open the gate for us. However, he didn't want to give us permission: "There was a big accident two weeks ago. Four tourists got lost in the fog and died in an avalanche."
Unfortunately he didn't listen to our arguments that we are experienced mountaineers, that there is beautiful weather and that I climbed the mountain three years ago. He just added: "If you want to climb Hoverla you have to come tomorrow in the morning. Then the snow will be frozen and safe. Goodbye." He closed the door and continued sleeping. Tomorrow is a day too.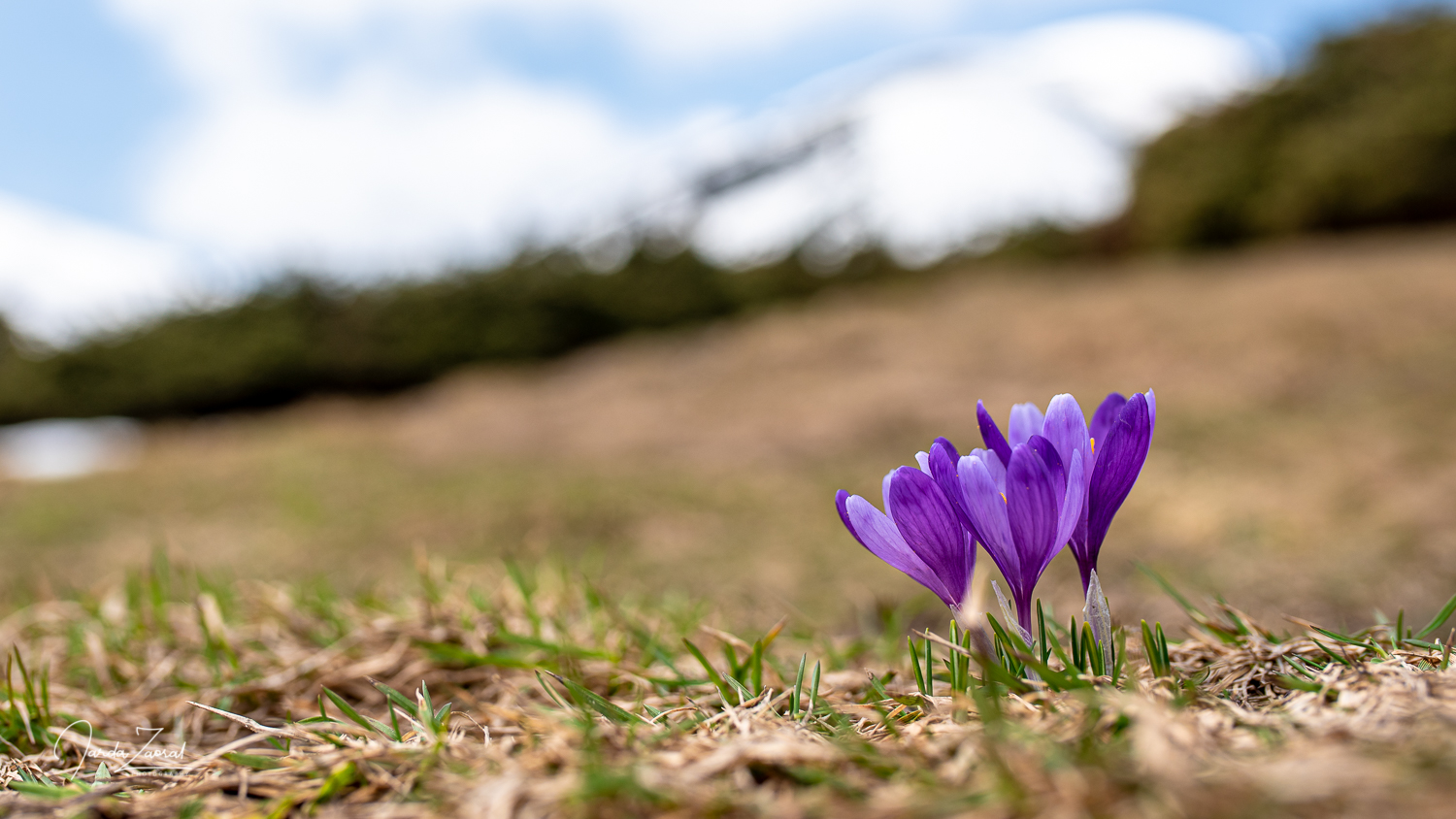 We woke up very early the next day because we had to climb Hoverla, get back to Vorokhta and take the train towards Moldova, the next stop of my expedition. We found the guard of the national park sleeping again. However, this time he opened the gate and let us in without problems. Today we will conquer Hoverla!
Carpathian National Nature Park
From the gate, the road began to twist upward. The road was in a surprisingly good shape but snow showed up after a few kilometers. At first, there were some remains of winter, but after a while the wheels of the taxi disappeared in half a meter of deep snow. Several times we had to get out and dig up the tires.
After an hour we got to Zarosliak, a village at 1250 m above sea level. It used to be a famous mountain village boasting of a large ski jump. The famous times are though over. Both the ski jump and the hotel nearby are deteriorating. At this time of the year even all the shops were closed. The whole area seemed to be empty.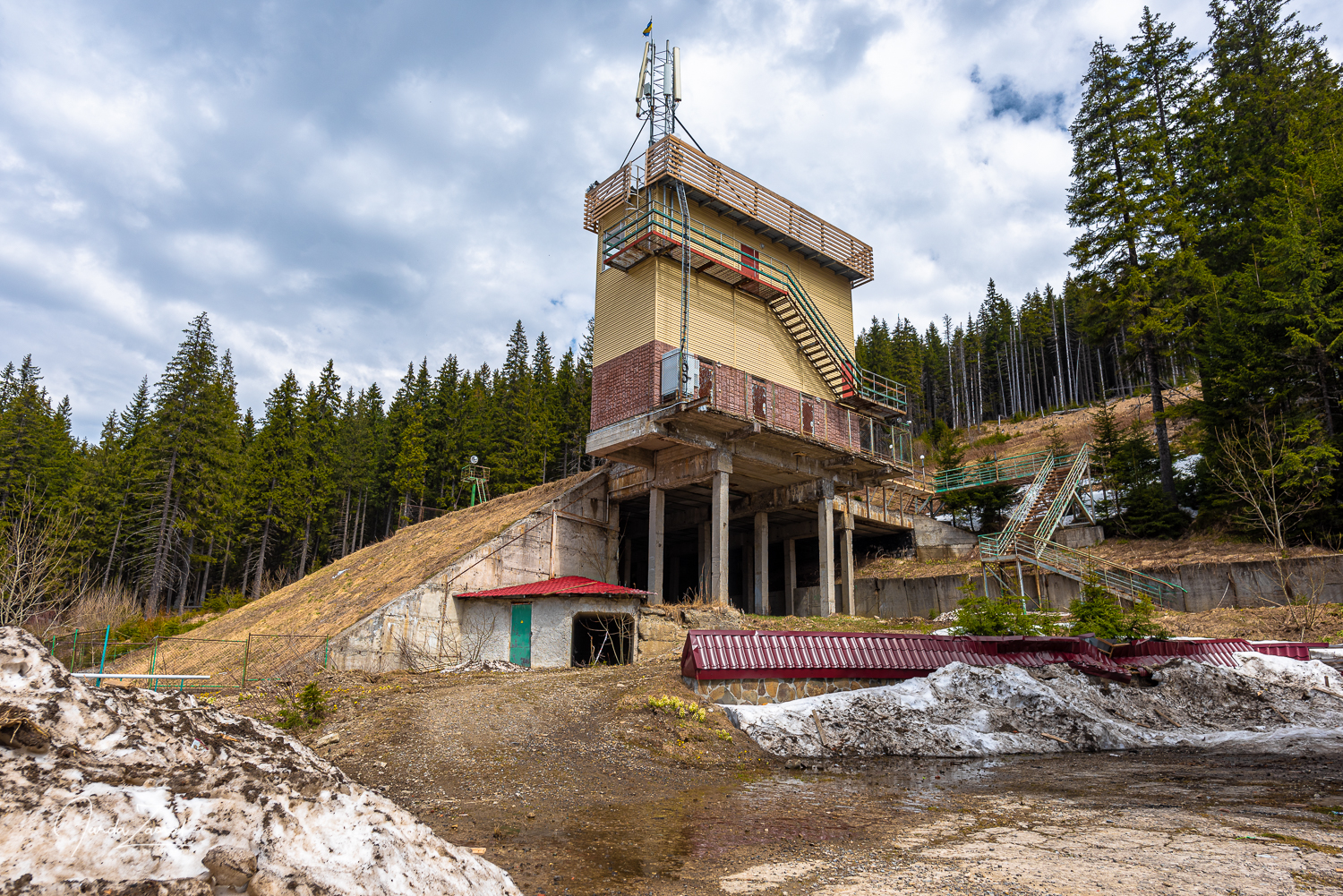 We started our hike towards Hoverla. We soon realized we are not the only ones doing a winter climb. It was obvious that several people climbed the summit during the previous days since there were many traces in snow. It was good. Thanks to the trail in the snow our ascent was easier.
The best beer of my expedition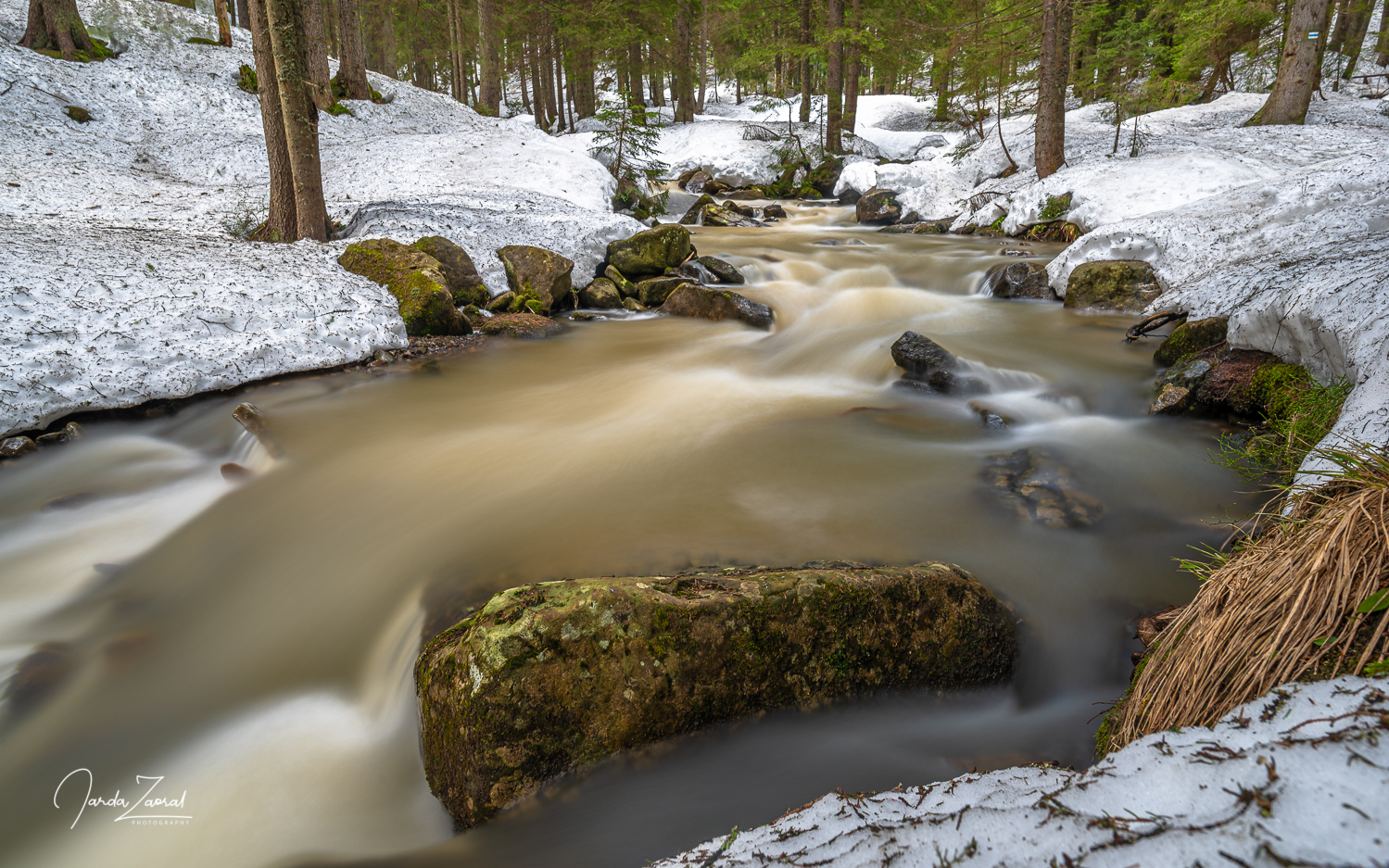 The hike was not particularly demanding. We managed to get to the top in just two hours. It was a beautiful spring day and we enjoyed amazing views of the Eastern Carpathians with beer Putin Huilo (btw the best beer of my expedition) from the Pravda brewery in Lviv and cheered to our successful ascent.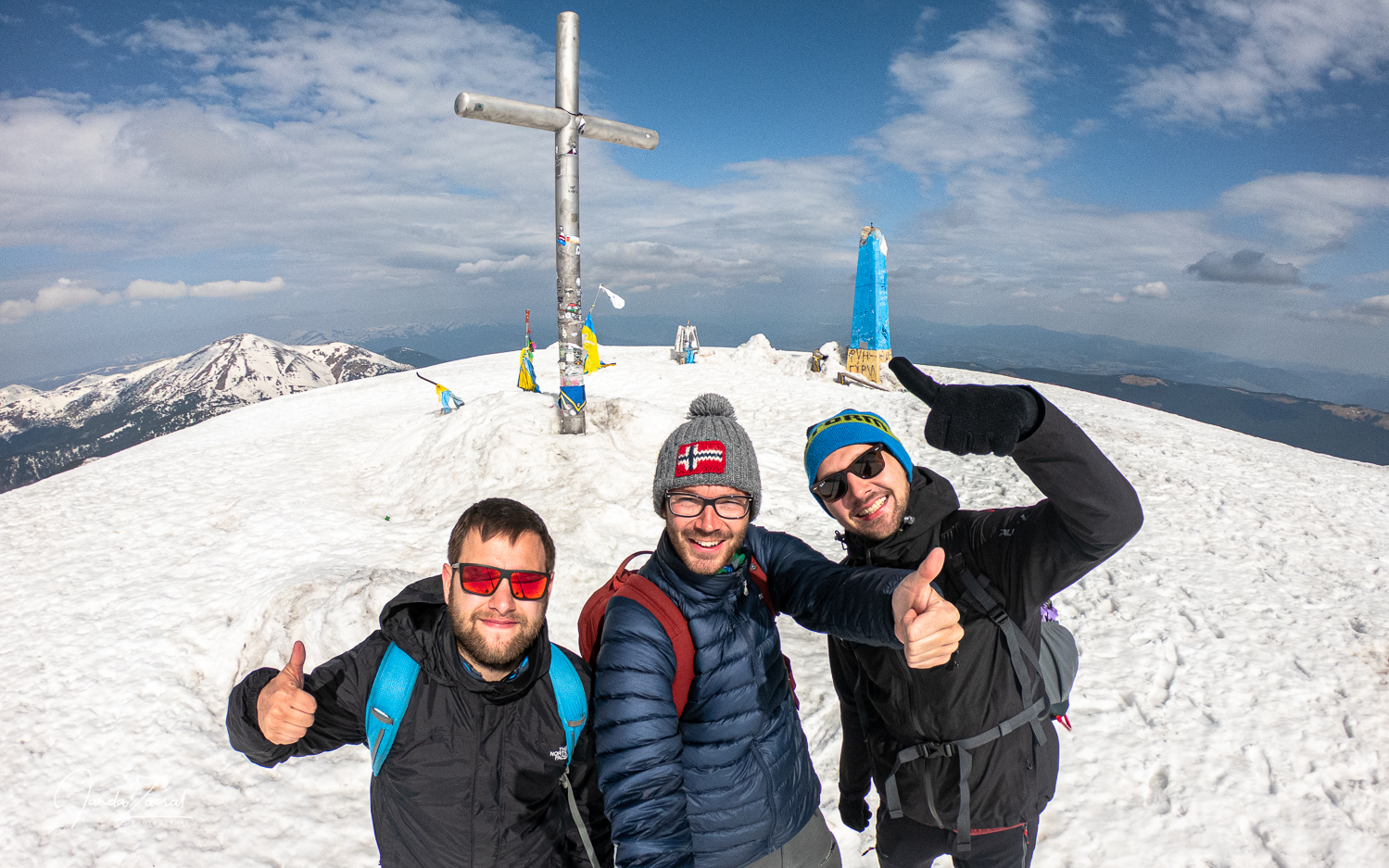 On the way back to Zarosliak we were sad that we didn't have skis with us. The slope would be perfect but we checked our backpacks and found plastic bags, another great means of transport. We had a luxurious ride! Thanks to our improvised sledges we passed half the elevation meters just in a few minutes. We were back in Zarosliak at noon, just in time to catch our taxi and train towards Moldova. Ukrainian mission completed!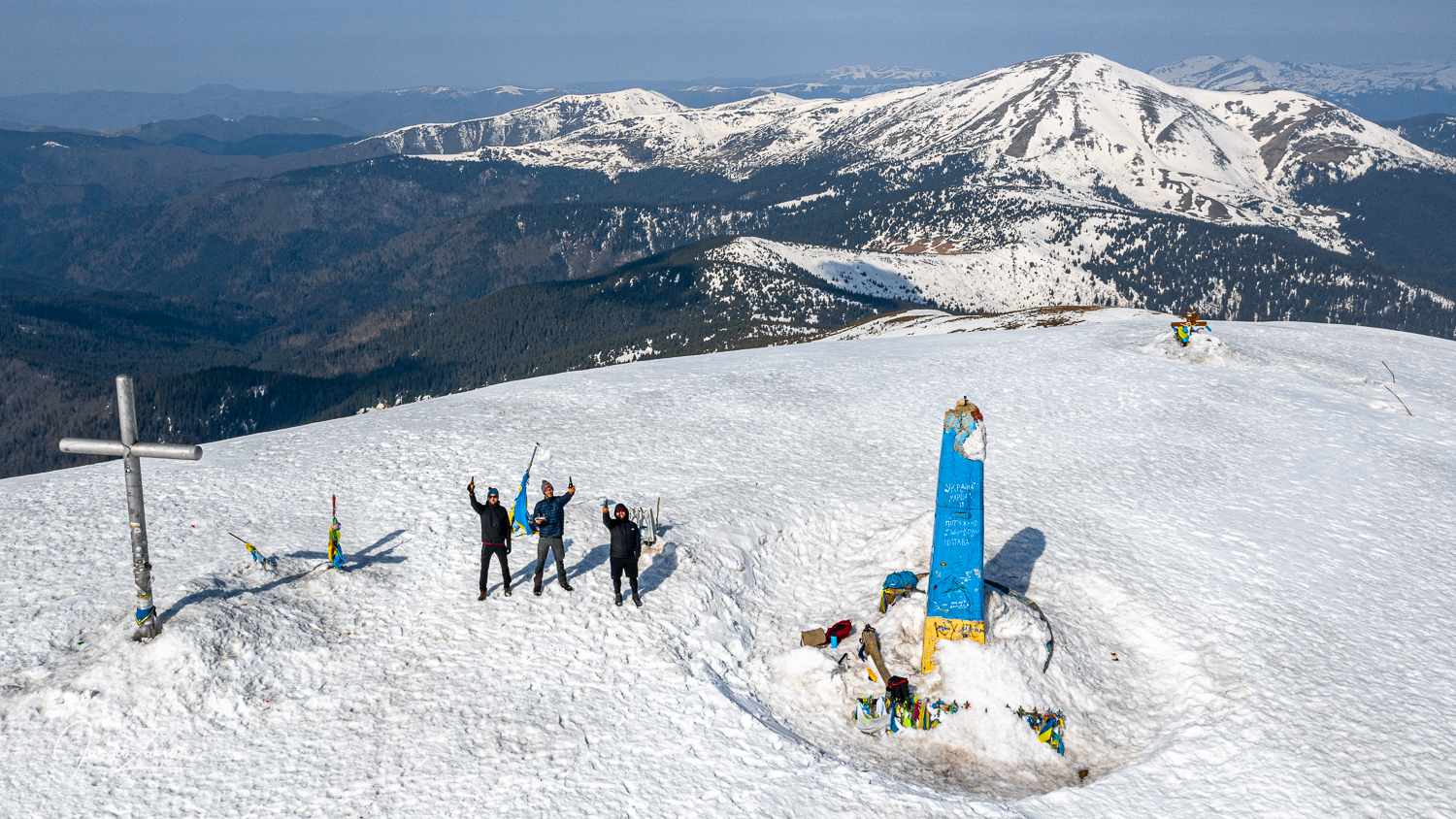 My tips for climbing the mountain Hoverla
Even though Hoverla is climbable the whole year, beware that there is a lot of snow during winter. There can be avalanche danger.
Follow the instructions of the national park guards.
If you travel to Ukrainian mountains use the trains. Amazing experience.