Last Updated on February 16, 2023 by Jarda
After almost a year of frequent travelling, hiking and climbing I am lying on my bed without any specific further traveling plans. Now, I finally have time to go through the thousands of pictures and videos which I captured during my mountain expedition European Peaks. I still can hardly believe it but my pictures confirm that I made it! Despite all the obstacles I managed to climb the highest mountain of each European country and even during the shortest time ever. Liechtenstein and its surprisingly sharp mountain Vorder Grauspitz was the last mountain on my list. Here are my first reflections.
The largest obstacles brought most interesting stories
Vorder Grauspitz, the mountain which showed up several times in my nightmares, was conquered on 13th June, 2019, exactly 361 days after the first summit of a European mountain of my expedition which was a small but beautiful hill in Estonia. I expected to have difficulties with other giants such as Elbrus in Russia, Dufourspitze in Switzerland or Mont Blanc in Italy/France but it was this only 2599m high mountain in Liechtenstein which caused me the biggest troubles. I had to give up during the first summit attempt in the beginning of June due to high avalanche risk and this potential avalanche woke me up in the middle of several nights after our unsuccessful attempt.
Surprisingly tough mountain in Liechtenstein
Who would expect such climbing difficulty from the fourth smallest country in Europe? I was so scared of an accident on this mountain but also so close to the end of my expedition that I decided to climb it for the second time with an experienced mountain guide. I just couldn't leave the expedition unfinished. And it worked!
We waited for a perfect weather window and our summit day was just perfect. The freezing night made the snow stable for our summit and the weather even prepared impressive views for us. Can you imagine a better climbing day than above an ocean of clouds? The climb was actually not as difficult as my nightmares suggested. After a few hours I was already standing on Vorder Grauspitz and enjoying the last peak beer. That feeling of victory on the top of the mountain which scared me over two weeks was undescribable.
Global warming took a short break
During the first part of my expedition (check the summary here) I climbed the highest mountains of all EU countries and I was pretty lucky with the weather. I had troubles with weather only once in the High Tatras when I was attempting to climb the highest mountain in Slovakia. However, the second part of the expedition prepared for me completely opposite conditions. I had difficulties with weather at almost each mountain due to never ending winter and lots of snow. The most crazy conditions waited for me besides the above mentioned Liechtenstein also in Russia where I had to wait 5 days for good weather. When it finally looked like the forecasts will recover my partners and I ended up in the biggest snowstorm I have ever seen.
However, we all know well that it was only a short global warming break. I have seen many glaciers melting during my expedition. The most significant change I experienced in Sweden when climbing Kebnekaise. The southern peak of the mountain got several meters lower in comparison to my first visit in 2014. Unfortunately, it will be soon glacier free completely.
Bear is not as fun to find as a beer.
Similarly, I faced complete winter conditions in all the Balkan countries where the summits would never be possible without crampons and an ice axe. Why do all articles I found online say that hiking in the Balkans in the end of May should be snowless? Besides snow difficulties, Bosnia and Herzegovina prepared for me another wildlife survival test – how to survive a meeting with a bear. I was very glad at that moment that I visited the Libearty Bear Sanctuary in Romania where I was explained what to do not to be eaten as a desert (see the picture below). Despite almost getting my pants full I found out that it actually works to pretend you are big and to start a karaoke.
In Iceland, I faced another challenge. Since none of the mountain guiding operators to the highest peak Hvannadalshnjúkur offered a tour on the date we needed, my friend and I decided to reach the peak on our own. Since my friend was on a glacier for the first time, I didn't have any other option than leading the climb over a glacier for the first time in my life. It was a very challenging experience. It was not only an extremely long climb but taking the responsibility is a much harder burden. Any mistake could result in an accident. I am very happy we had probably the best weather in Iceland's history so we made it to the peak safely. At the end, we were even awarded by an amazing sunset on the peak and the shining northern lights on the way back.
Waiting is worse than the toughest climbs
Climbing Elbrus is nothing technically difficult. But if weather goes bananas your butt will shake off as I could experience. I had to wait for good weather for five days in an improvised simple accommodation, lack of oxygen, eating freeze dried food and hearing mice running above my head. The biggest problem was though that the toilet outside and 100m far from our cottage. I knew that you must drink a lot when staying in high altitudes but I didn't know that the bladder has much more difficulties to work. Running 5 times a night to the toilet in freezing temperatures is not an experience which I will miss after this expedition.
I found out that having "skiing instructor certificate" doesn't mean anything if you go ski touring. Reaching peaks in in Liechtenstein, Switzerland, Norway and Andorra was an amazing experience but followed with a number of non expected falls. The most crucial fall happened in Switzerland when I lost a pole. It taught me though that a broom can be an amazing pole too. Why spending so much money for new skiing poles when you can create your own?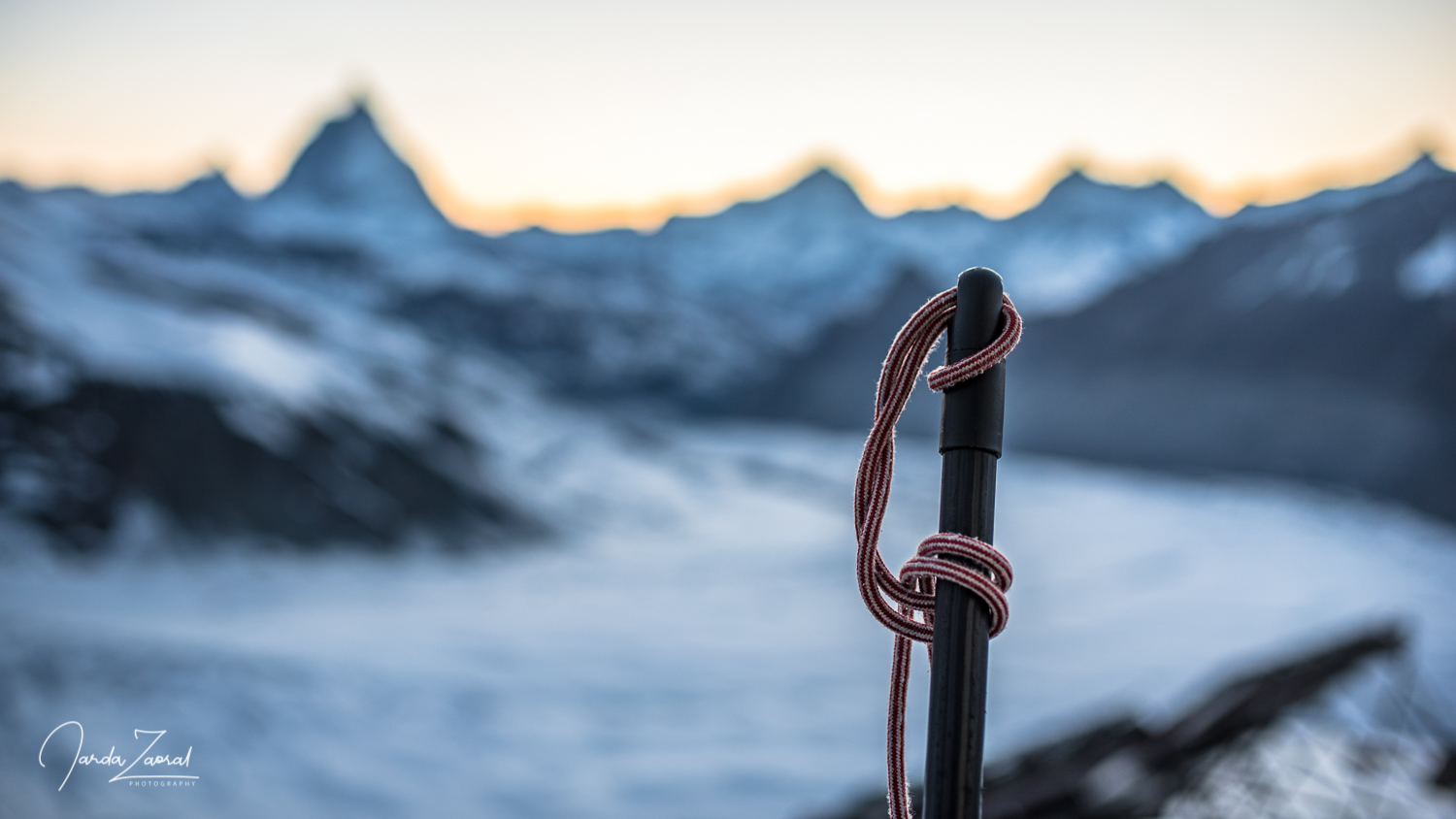 Small mountains can surprise
I am glad that European highest points didn't only bring me to high mountain ranges but also to countries which I would probably never visit without this challenge. The best example is Moldova, the poorest country in Europe and the least visited country of the European continent. I discovered completely untouched places there, met interesting people in tiny villages, celebrated orthodox Easter and visited the largest winery in the world. Yes, you read correctly. There is the largest winery in the world – Cricova with a huge underground city full of cellars and 100km of corridors. Even though the highest point itself of Moldova is very easy to climb, I had difficulties reaching it because before my summit day I spent in Moldova an intense prolonged weekend with surprisingly tasty wine, great people and one of the biggest parties in my life.
Climbing with the nearest
Since most of the climbs in the non EU countries were very demanding I never wanted to manage them on my own. Luckily, I have amazing people around me and I managed to find a climbing partner for every peak during the second part of my expedition. On the other hand, I learned that being scared for others can be much stronger feeling than being scared for myself. When my mum, my girlfriend and I walked off a snow covered walking path in the Balkans and we showed up in a very steep and insecure snow terrain, I was very worried something would happen to them. I was ready to cancel our summit attempts and return back down. Luckily, the women around me are so brave that they managed to pass these tough parts and we successfully made it to these amazing peaks.
Overcoming prejudice and enjoying the simplicity of every day life
These were some of the strongest experiences I had during the second part of my expedition. As I said it was a very tough year with a lot of challenges but it was worth the pain and stress. The feeling when you successfully finish the whole expedition is simply amazing. I hope my story has motivated at least some of you reading this article. I wish everyone who has a dream expedition in mind to start. That's the most difficult moment. Once you begin your adventure, the goal will be close.
If you don't think of any dream adventure, consider climbing at least one highest point of a European country this summer. Europe is so beautiful and various that everyone is able to choose. The best thing is that if you decide to climb a mountain you don't only make your body healthier by moving in the nature but you also meet interesting people and learn about different cultures. For me climbing the mountains was never only about the peaks. I always tried to find out as much as I could about the country and the region I visited. I liked especially participating in free guided tours in the cities on the way and of course talking with locals. I learned a lot of new interesting things about our continent and overcame lots of prejudice (you'll see examples in my future blog posts).
Time to rest
Before my adventure I was very restless. I traveled to a new place and especially mountains every free moment I could. However, after this expedition, I never thought I would say this but I am happy that I have no travel plans at the moment. I am happy with my plan to stay in the lowland around Stockholm and Prague over the whole summer, just work with photography and go through all my pictures, videos and notes from my expedition. I am looking forward to complete my blog so you have tips for the highest mountain of each European country in one place. If you like reading my experiences and looking at mountain pictures, you have something to look forward to during this summer.
What will be the next expedition?
This is probably the most common question I am getting these days. My big challenge is to stay calm and not to travel  much this summer. Haha. My current expedition will be to start writing a book which was always my dream. But for those who know me I will not be able to stay a long time without adrenaline. I have one big mountain dream in mind but I will keep it for myself at the moment. Stay tuned.
Lastly, I would like to thank all the people who helped me to make my dream come true. Especially, I am thankful for support and patience of my family and my girlfriend. Thanks also to all who decided to join me for a part of my expedition and to those who helped me in any other way.
PS: Thanks also the EU for its existence. I realized how easy it is to travel in the Shengen area during the second part of the expedition. I almost forgot how much pain in the ass it is to travel through borders with the security controls and bureaucracy. Similarly, I am happy to be back in the EU now where I can access internet on my phone anywhere without a problem. I spent hundreds of EUR only because I just needed to let my family know that I am alive.
Here is the list of mountains which I managed the climb
| | | |
| --- | --- | --- |
| Country | Mountain | Elevation |
| Estonia | Suur Munamägi | 318 |
| Latvia | Gaiziņkalns | 311 |
| Lithuania | Aukštojas Hill | 294 |
| Denmark | Møllehøj | 171 |
| Netherlands | Vaalserberg | 321 |
| Belgium | Signal de Botrange | 694 |
| Luxembourg | Kneiff | 560 |
| Czech Republic | Sněžka | 1,603 |
| Slovakia | Gerlachovský štít | 2,655 |
| Poland | Rysy | 2,499 |
| Hungary | Kékes | 1,014 |
| Romania | Moldoveanu Peak | 2,544 |
| Bulgaria | Musala | 2,925 |
| Greece | Mount Olympus | 2,917 |
| Cyprus | Mount Olympus | 1,952 |
| Malta | Ta' Dmejrek | 253 |
| Portugal | Torre | 1,993 |
| Spain | Mulhacén | 3,479 |
| Ireland | Carrauntoohil | 1,041 |
| United Kingdom | Ben Nevis | 1,345 |
| Austria | Grossglockner | 3,798 |
| Germany | Zugspitze | 2,962 |
| Slovenia | Triglav | 2,864 |
| Italy/France | Mont Blanc | 4,809 |
| Finland | Halti | 1,324 |
| Sweden | Kebnekaise | 2,104 |
| Croatia | Dinara | 1,831 |
| Vatican | Vatican Hill | 75 |
| San Marino | Monte Titano | 749 |
| Monaco | Chemin des Révoires | 163 |
| Norway | Galdhøpiggen | 2,469 |
| Andorra | Coma Pedrosa | 2,942 |
| Iceland | Hvannadalshnúkur | 2,11 |
| Belarus | Dzyarzhynskaya Hara | 345 |
| Ukraine | Hoverla | 2,061 |
| Moldova | Bălănești | 430 |
| Serbia | Midžor | 2,169 |
| Macedonia/Albania | Mount Korab | 2,764 |
| Kosovo | Rudoka e Madhe | 2,658 |
| Montenegro | Zla Kolata | 2,534 |
| Bosnia + Herzegovina | Maglić | 2,386 |
| Switzerland | Monte Rosa | 4,634 |
| Turkey | Mahya Dağı | 1,031 |
| Russia | Mount Elbrus | 5,642 |
| Liechtenstein | Vorder Grauspitz | 2,599 |